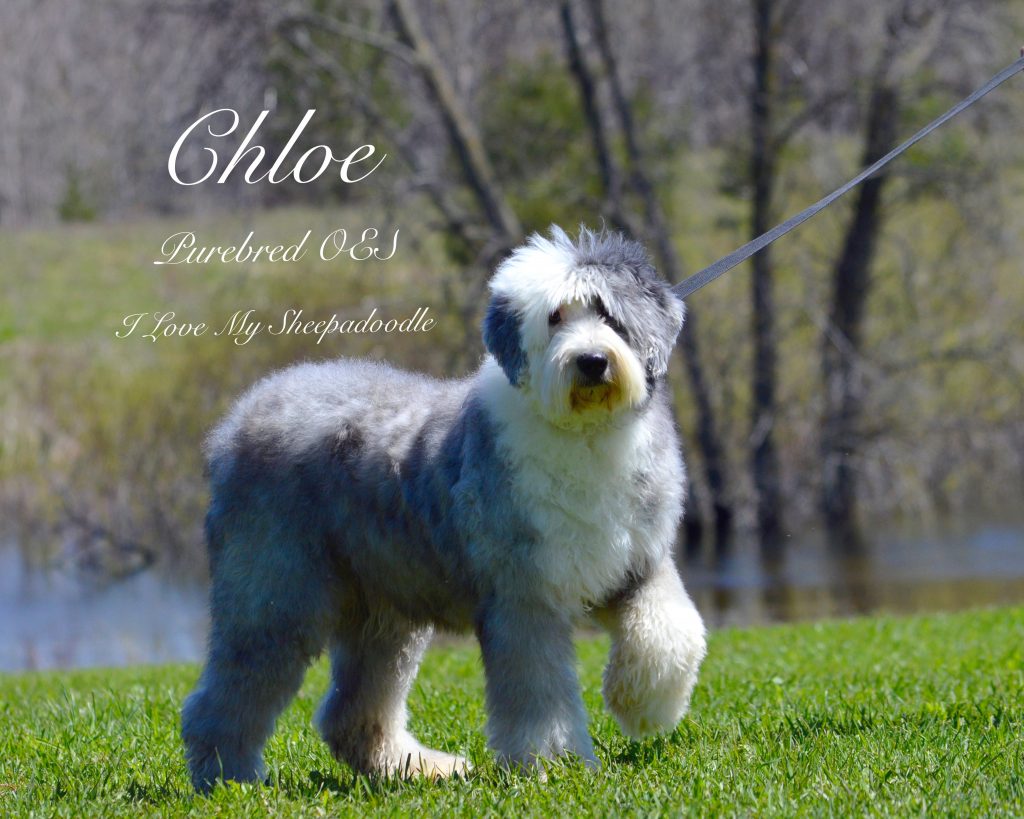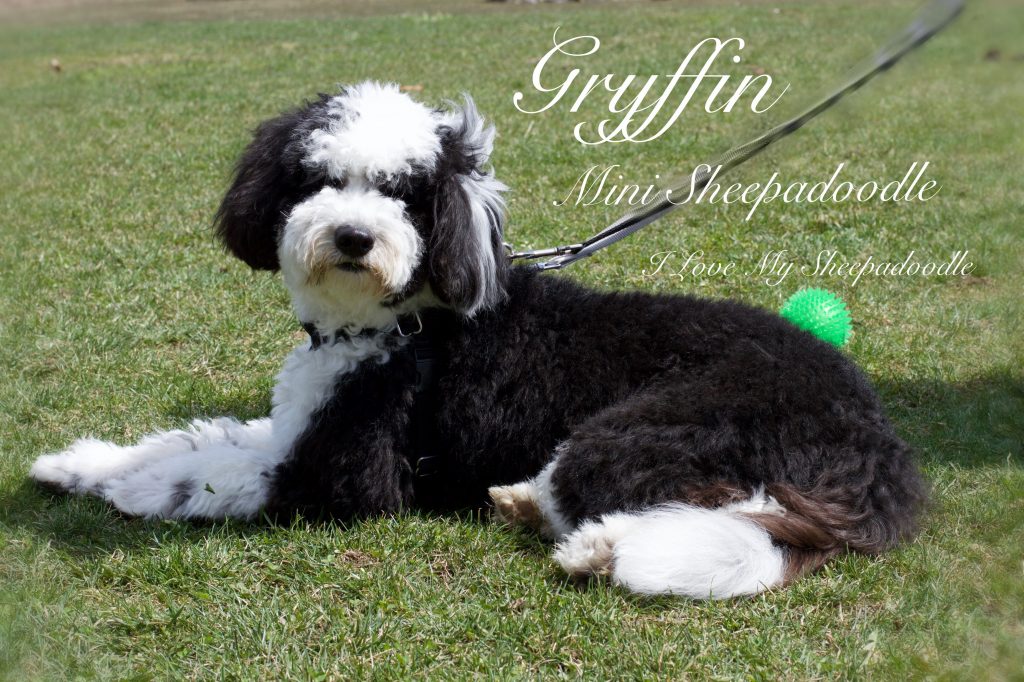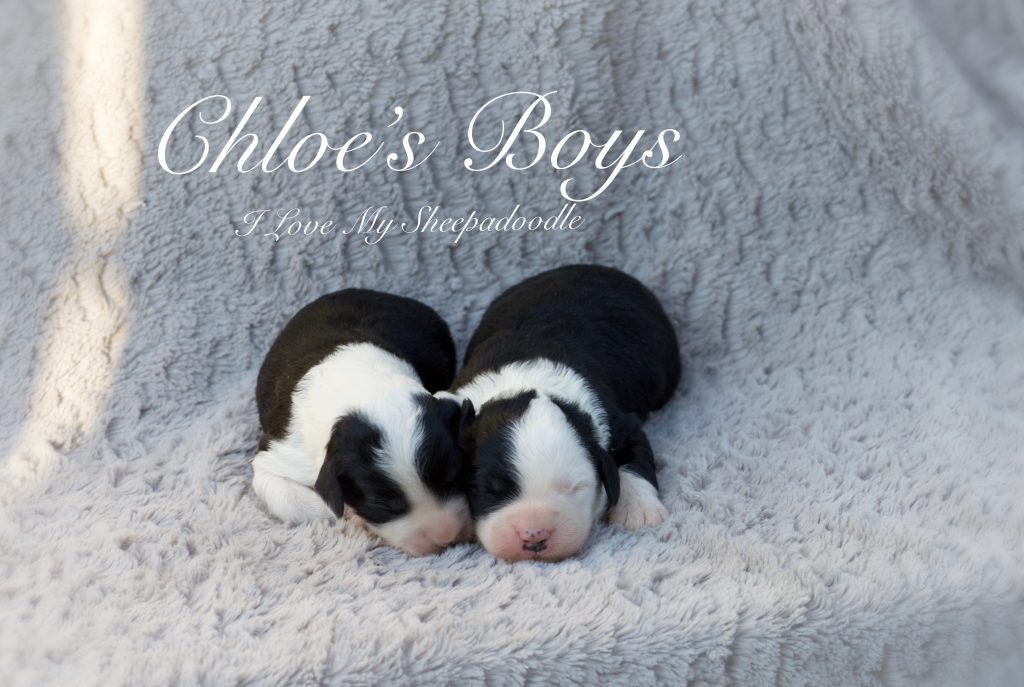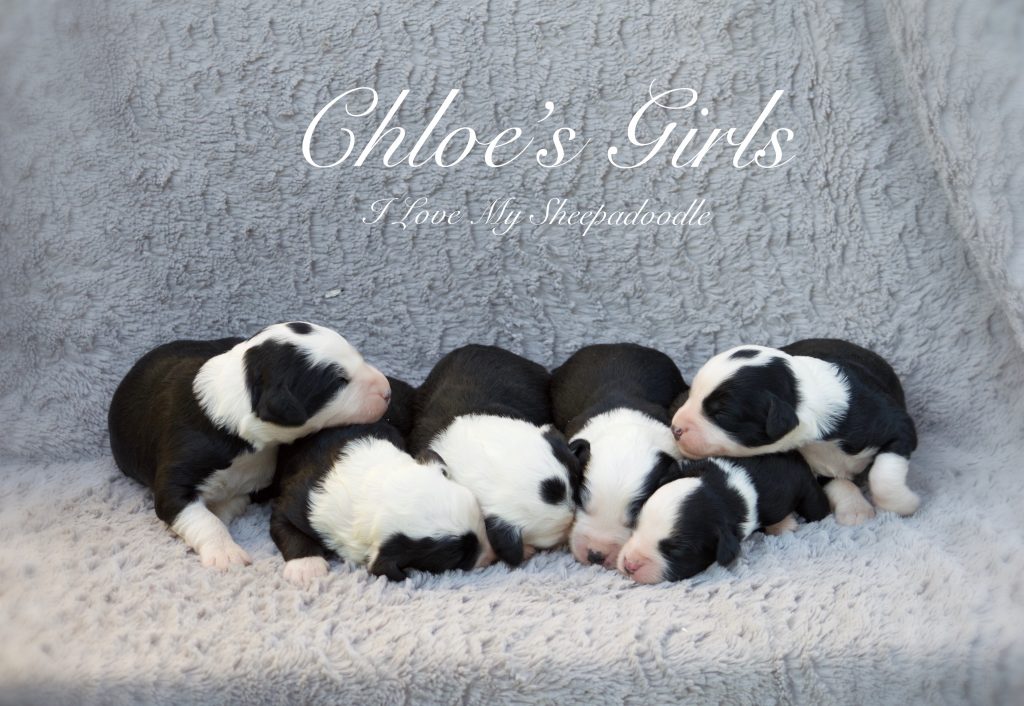 PUPPIES ~ RESERVED
Chloe and Gryffin have a beautiful litter of F1b Reverse Sheepadoodle puppies Monday, November 1, 2021.  We have 2 healthy boys and 6 lovely little girls.   As you can see these pups have nice full, wavy coats in the black and white tuxedo marking.  This is a quality litter!
 These pups are F1b Reverse Sheepadoodles. The F1b Reversed Sheepadoodle has more Old English Sheepdog in the Sheepadoodle being 75% OES and 25% Poodle.  In this case, 25% Mini Poodle to make a smaller blend.  For those that love the OES look and traits yet want it a bit smaller, then this is a good litter for you! The shedding will be very light in this litter as both parents are still considered hypoallergenic breeds.  It could be similar or better than a F1 Goldendoodle, Bernaddoodle, Labradoodle, ect.
There will be a size range in this litter since the parents are so different from each other.  Chloe is a solid 90 lbs with a big boxy heavy structure.  Gryffin is a lean F1 Mini Sheepadoodle just over 20 lbs.  In general I expect the sizes to be around 35 – 65 lbs, but some could bulk out more later in their adulthood years.  Most the pups would be around 40 – 55 lbs I would think.
Puppy picking is planned for mid December and will be done virtually.  The pups can go home between 8 and 9 weeks of age.  The pups can go home Dec 27, 2021 or after.  Please note we are closed Sundays.
When the pups go home, they will have their first booster and several rounds of deworming complete. Our vet will also have done a thorough inspection of each pup.   We send the pups home with a puppy pack containing some puppy food, vitamins, a scented blanket, toy or bully stick and their health record booklet with their vaccination certificate.
Additional individual photos will be posted around 4 weeks of age on our website and social media.  The day or two before puppy picking we will post individual videos of each puppy on our Instagram page.  Puppy picks will be posted here when they happen.  After puppy selection, we will send each owner a photo of their puppy for bragging rights.
Our Moyen Sheepadoodles are priced at $3,500 CD (taxes in).  You can refer to our Pricing and Payments page for more info on the process.
    We look forward to helping you with your Sheepadoodle puppy!

Puppy picking planned for Friday, December 10, 2021
1. Breeder's Pup ~ James & Carol M ~ Female ~ 9 am
2. Breeder's Pup ~ Either gender ~ 9 am
3. Breeder's Pup ~ Either gender ~ 9:30 am
4. Barbara M ~ Confirmed ~ Preference to female ~ 10 am 
5. Deborah G ~ Confirmed ~ Preference to female ~ 10:30 am
6. Tania R ~ Confirmed ~ Preference to female ~ 11 am
7. Jill K ~ Confirmed ~ Either gender ~ 11:30 am
8. Colleen S ~ Confirmed ~ Either gender ~ 12 pm

WATCH FOR 4 WEEK PHOTOS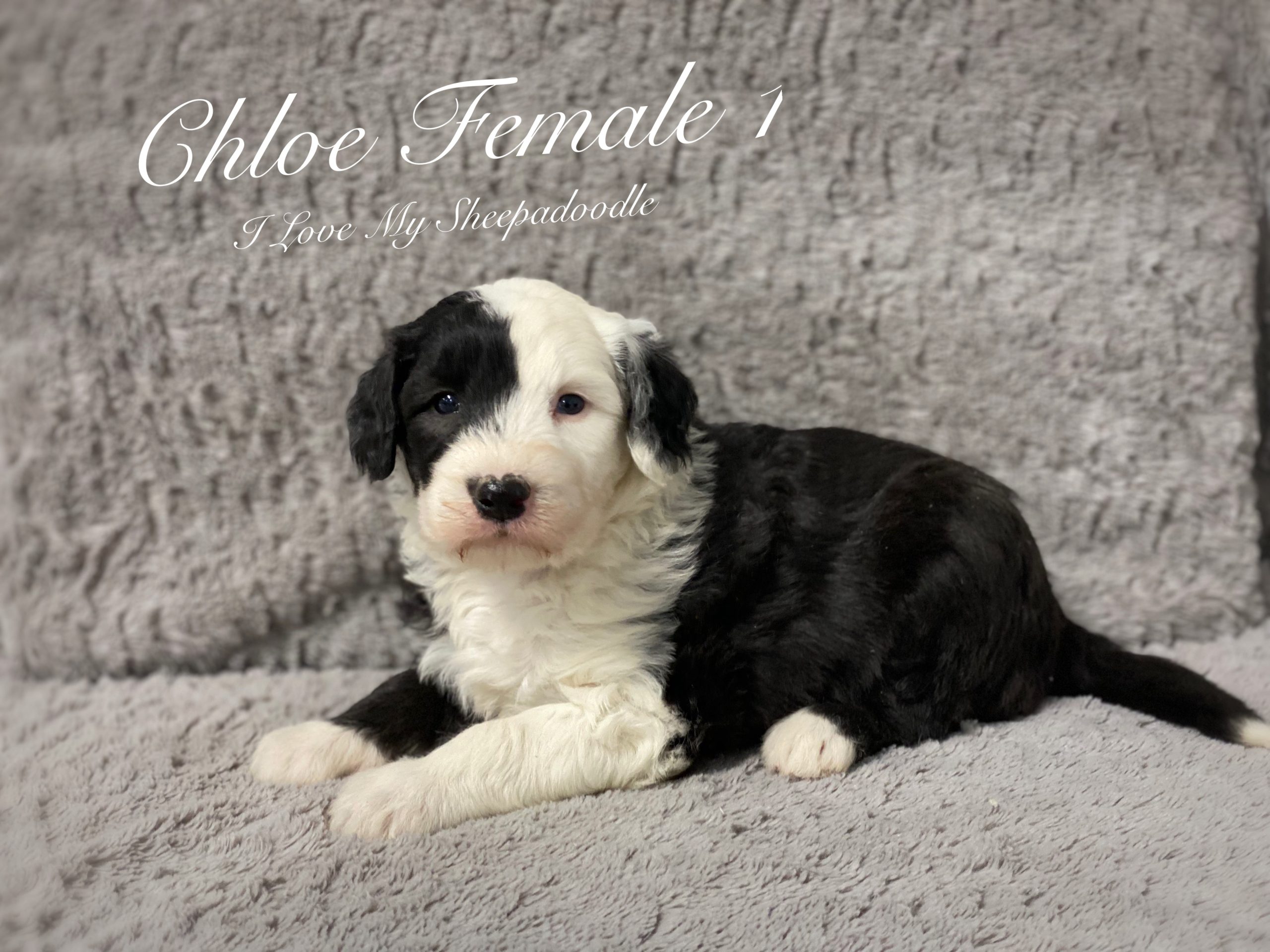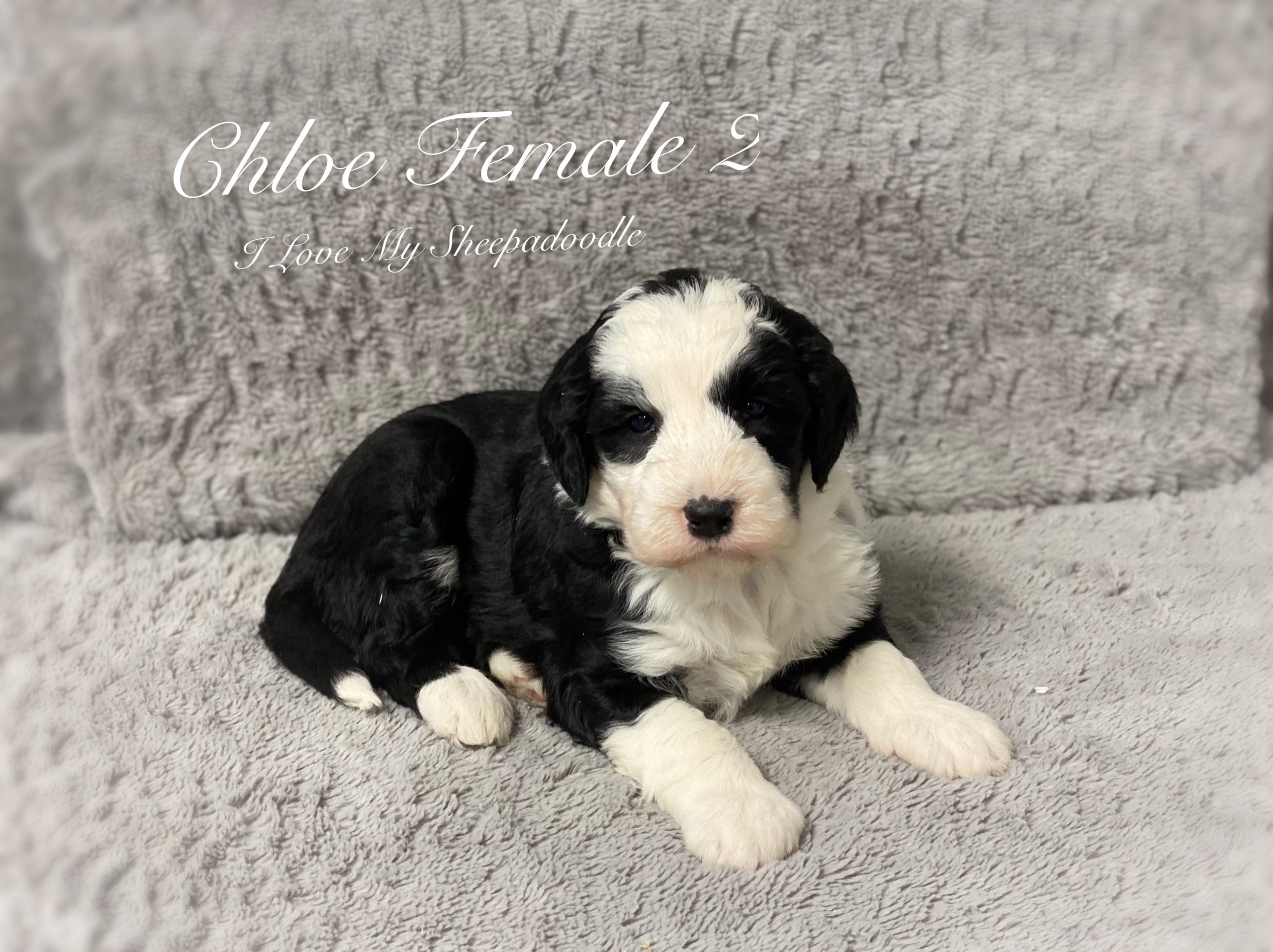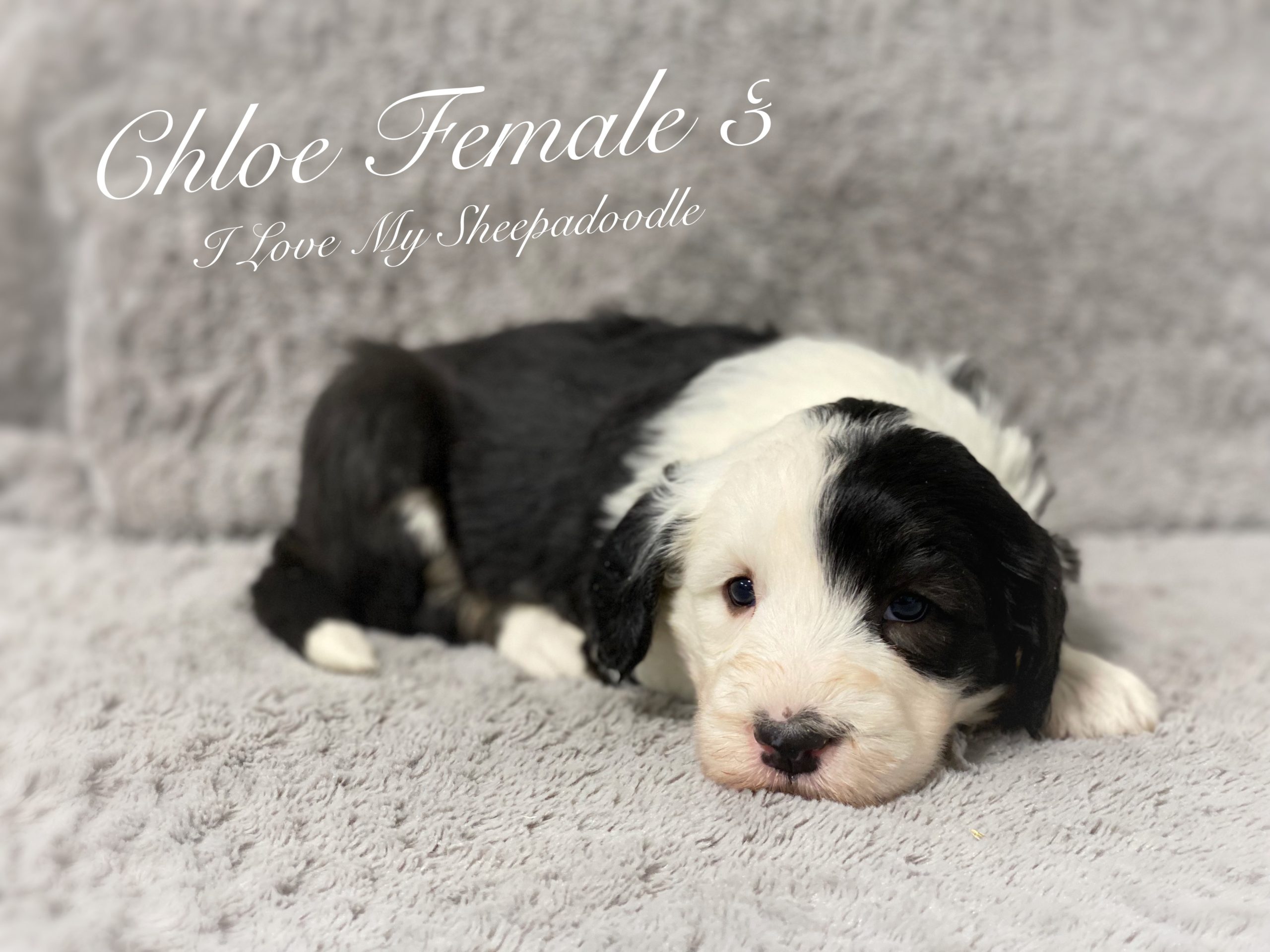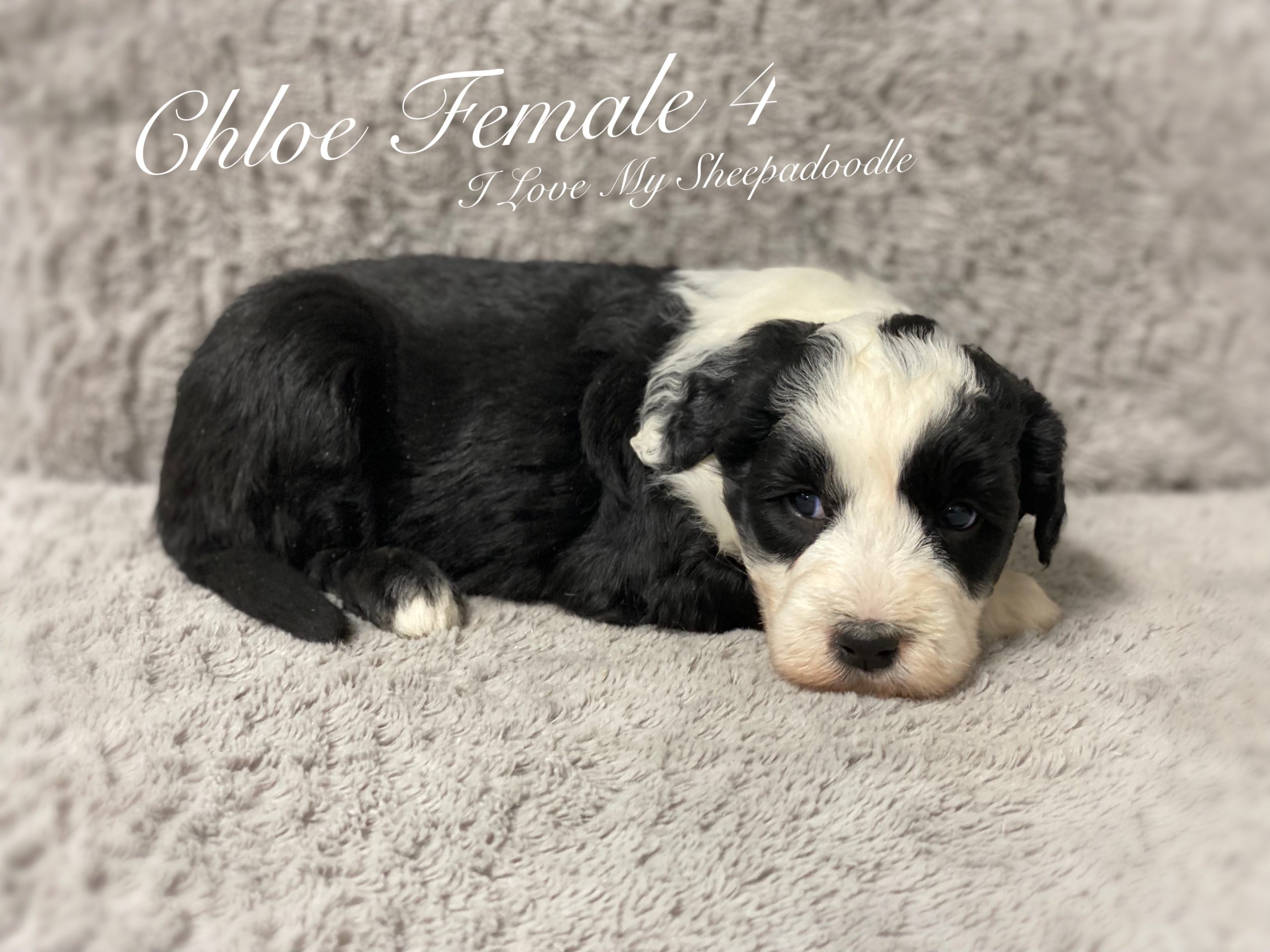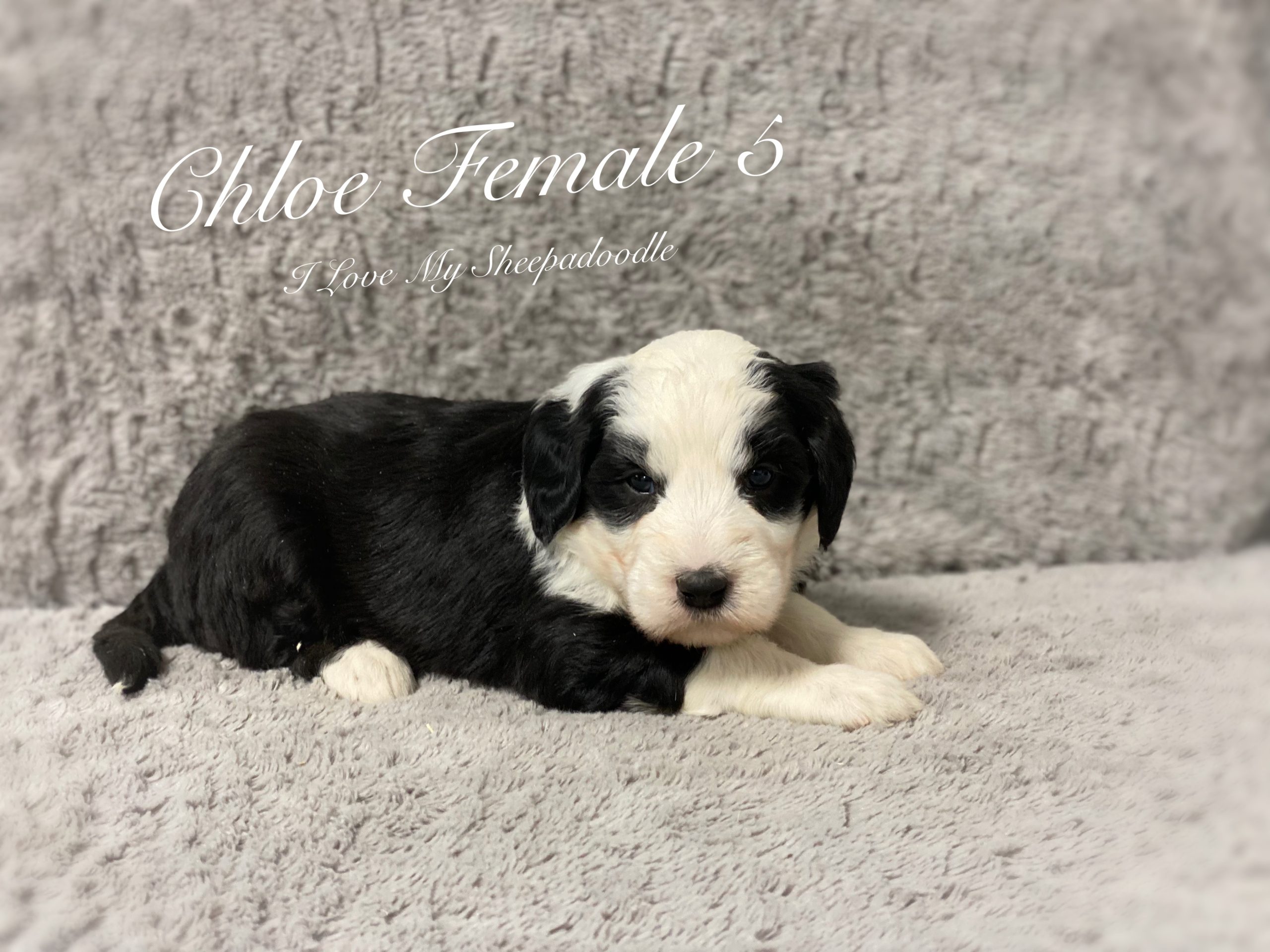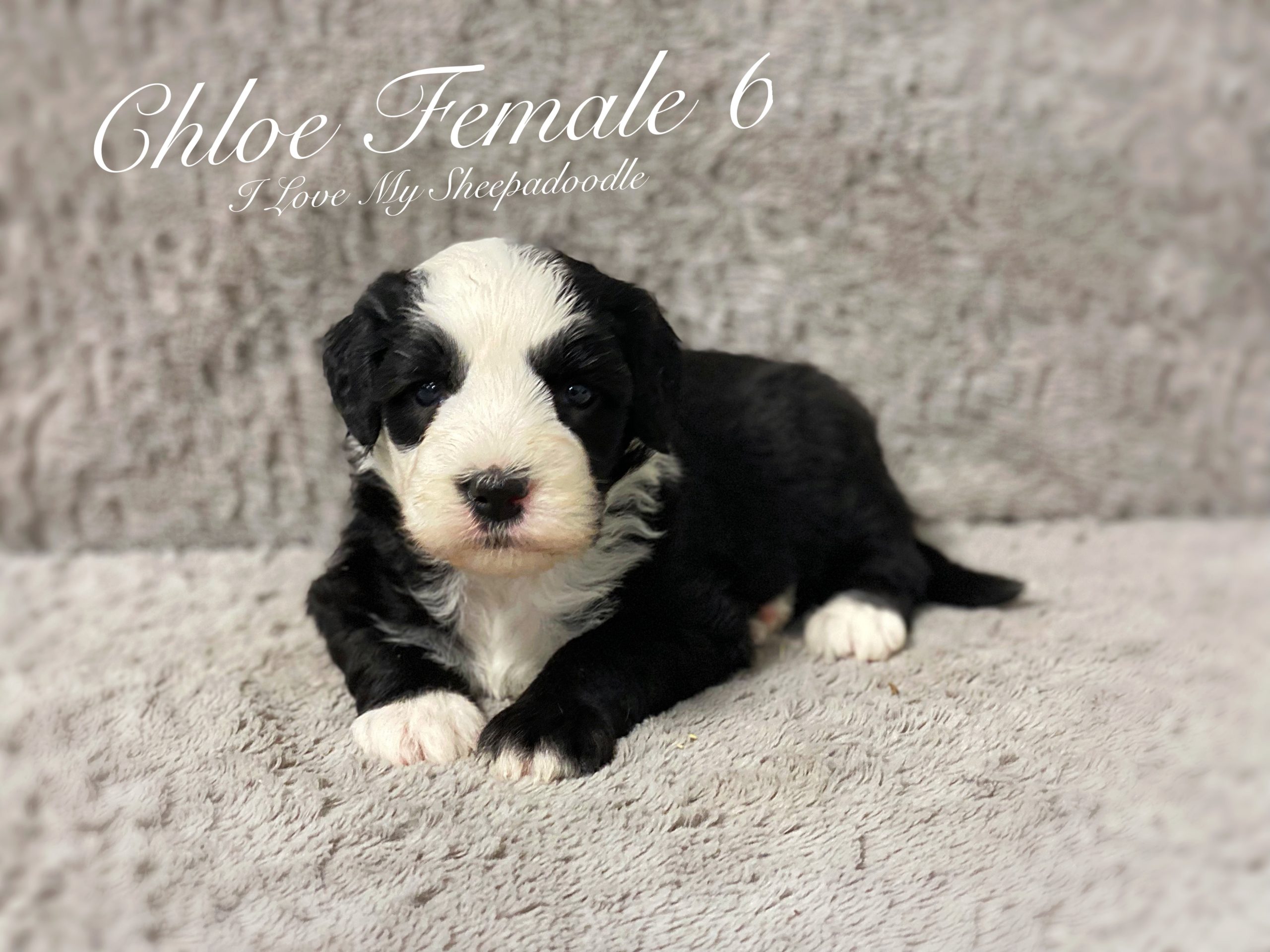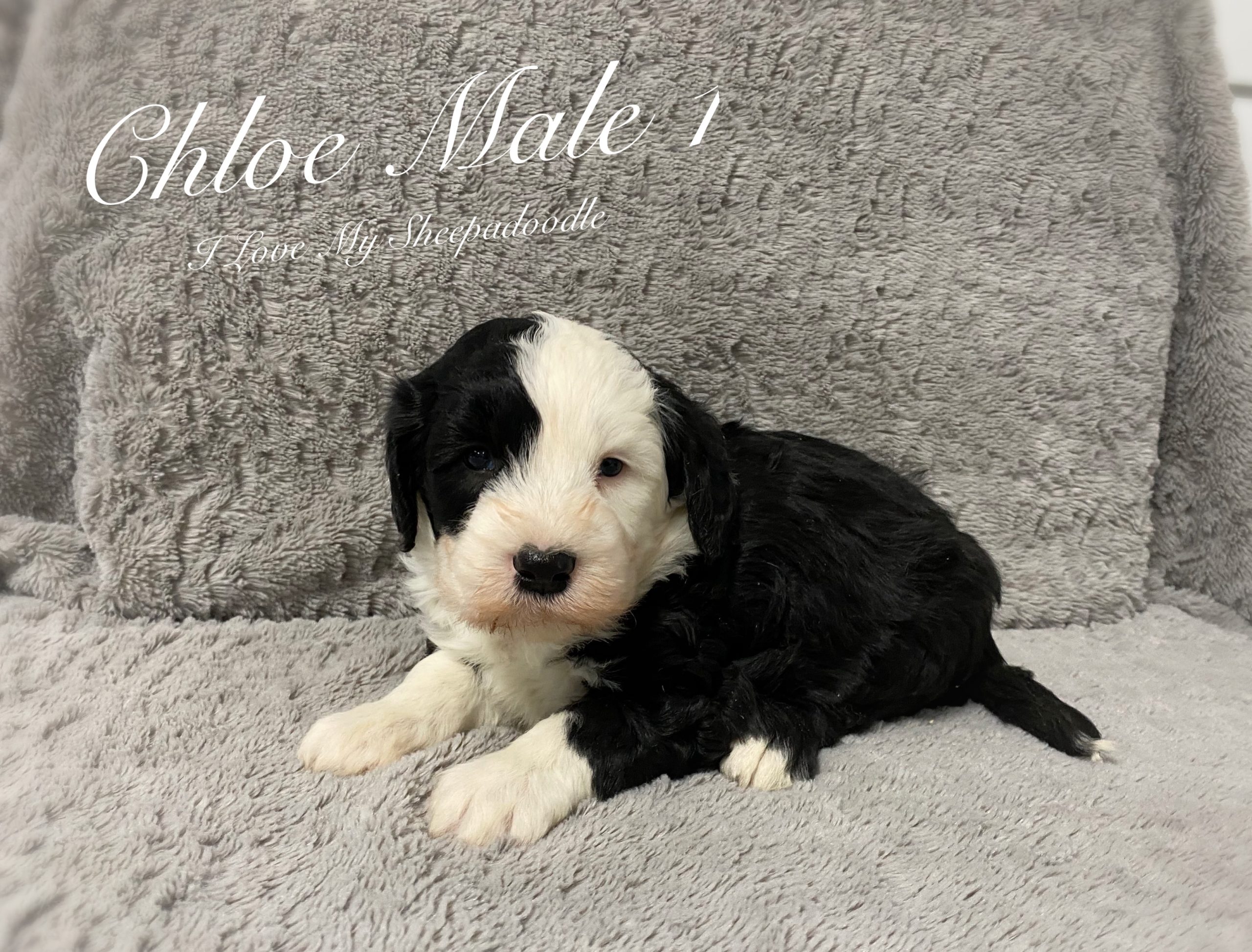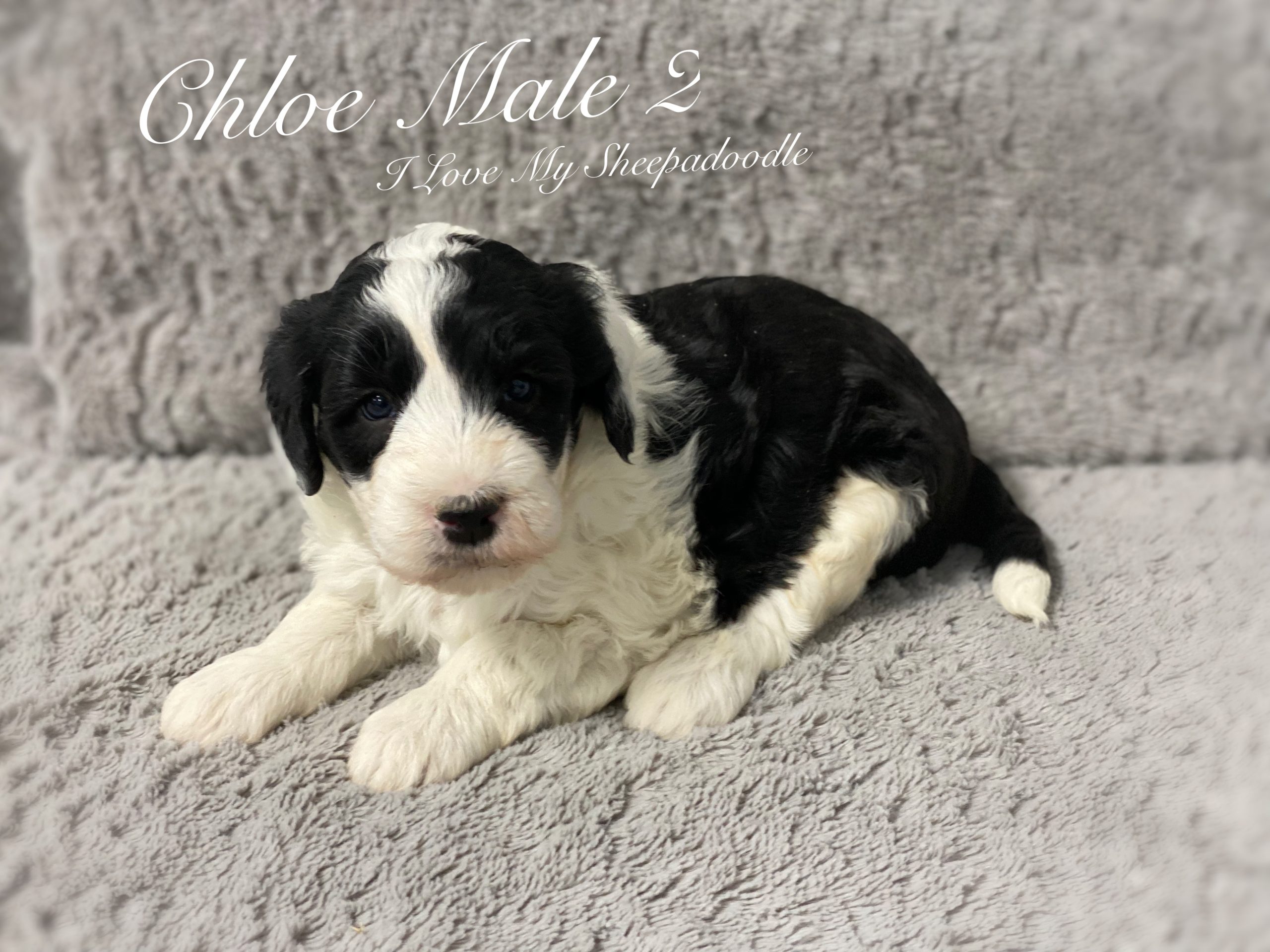 PHOTOS OF CHLOE'S PAST PUPPIES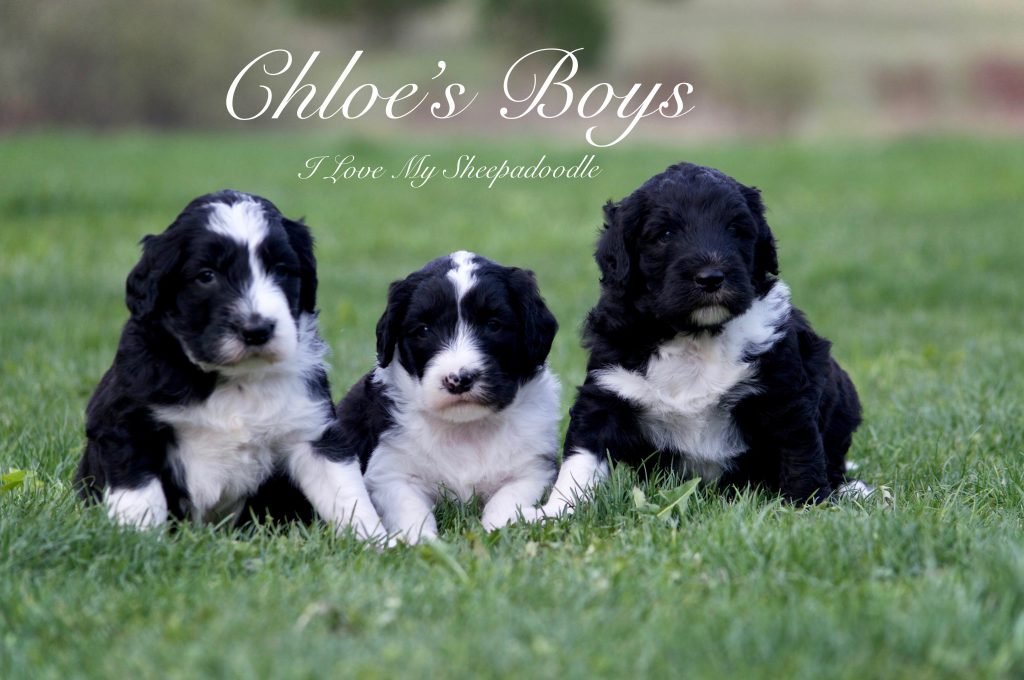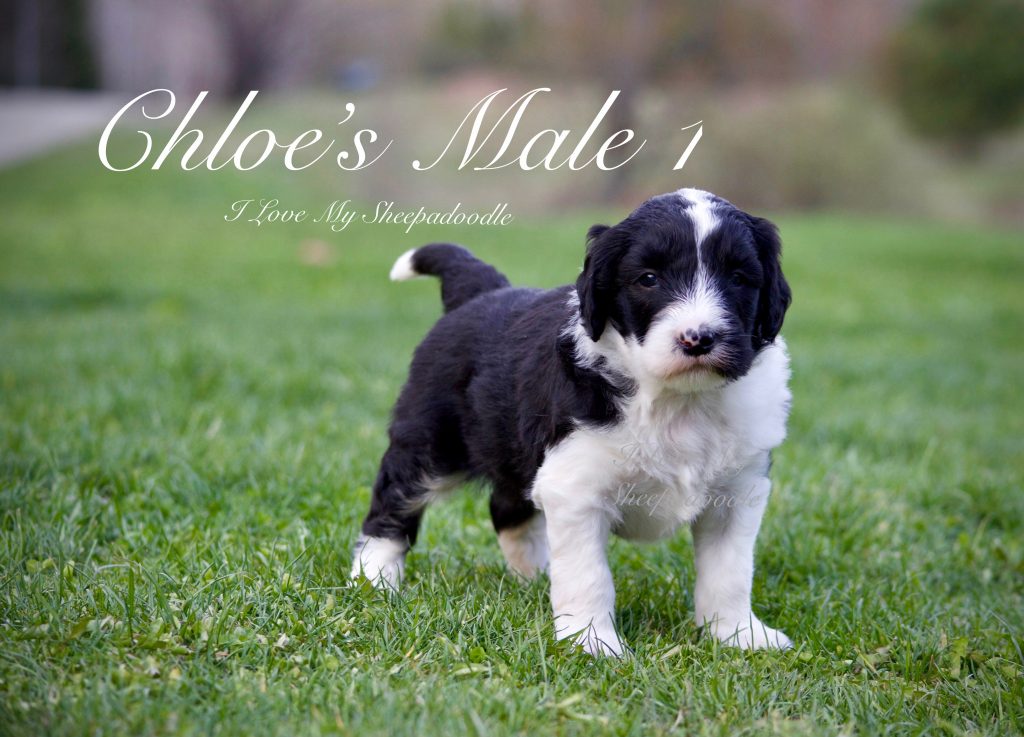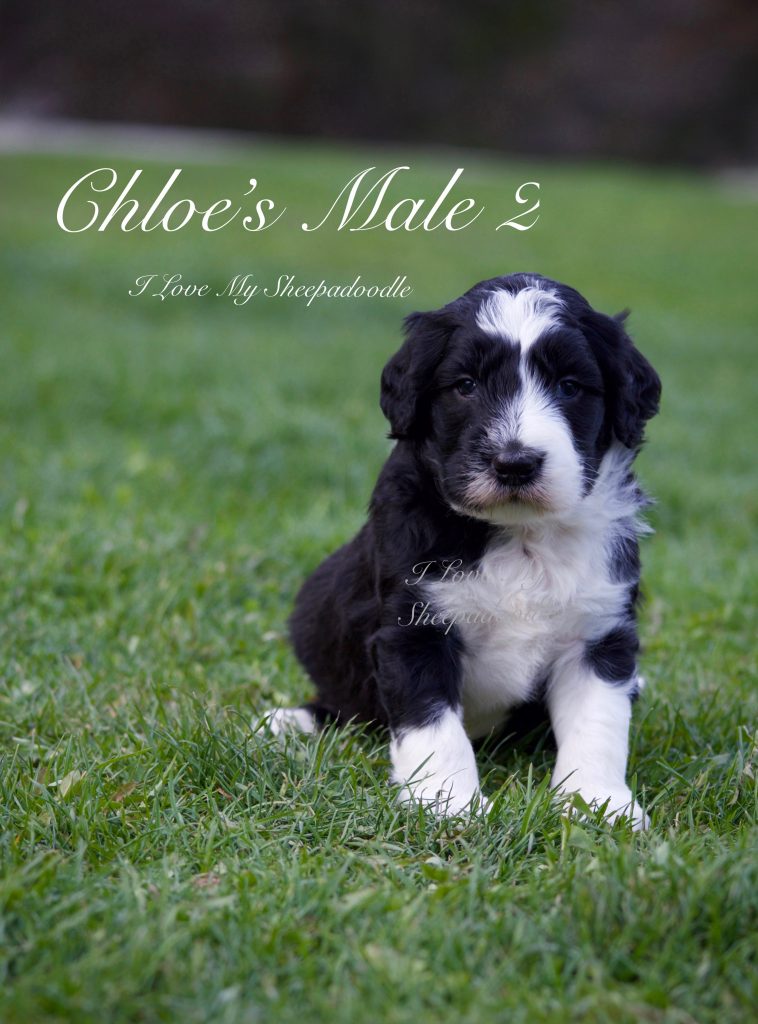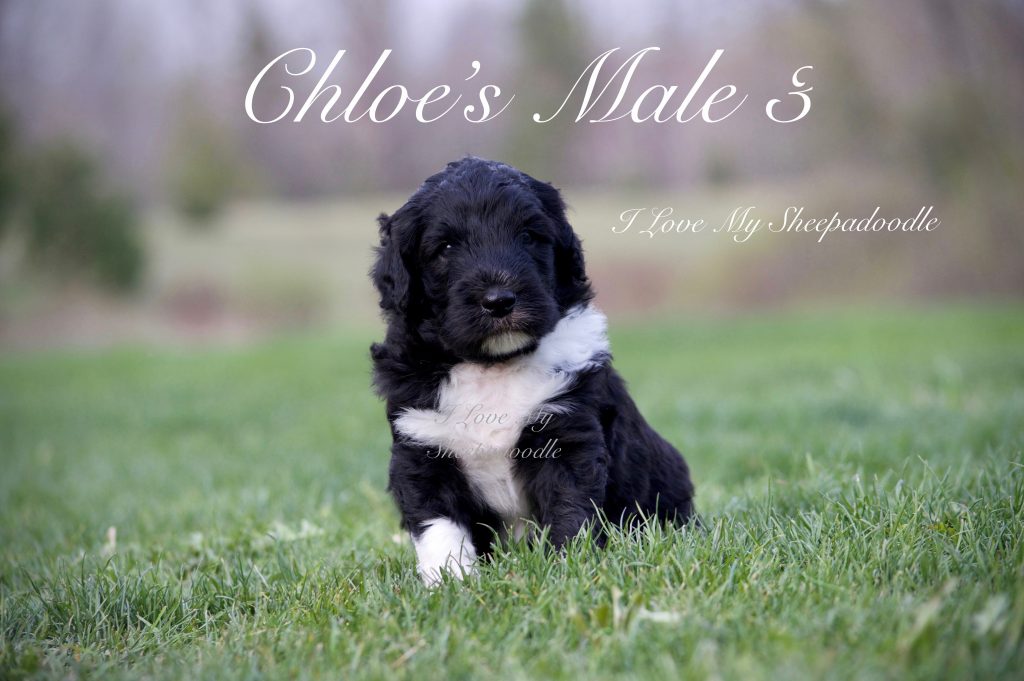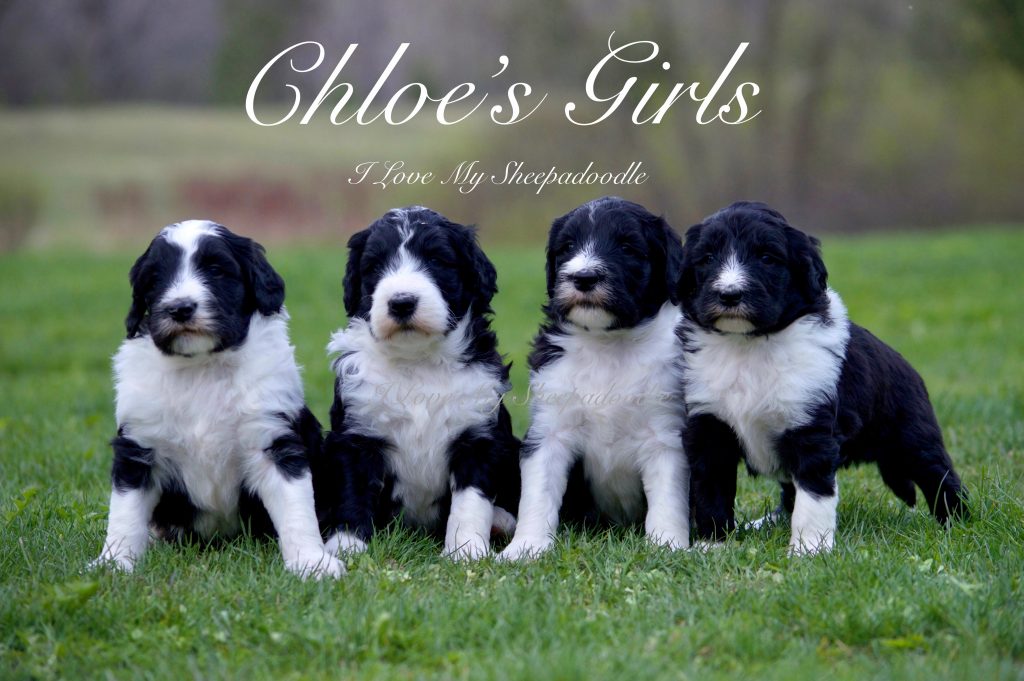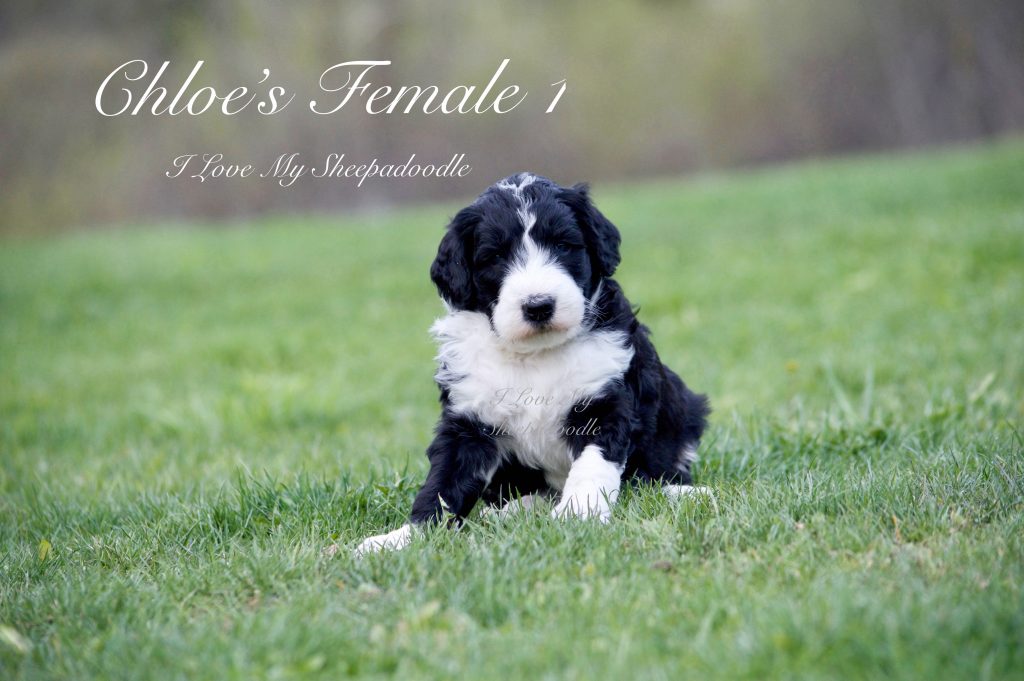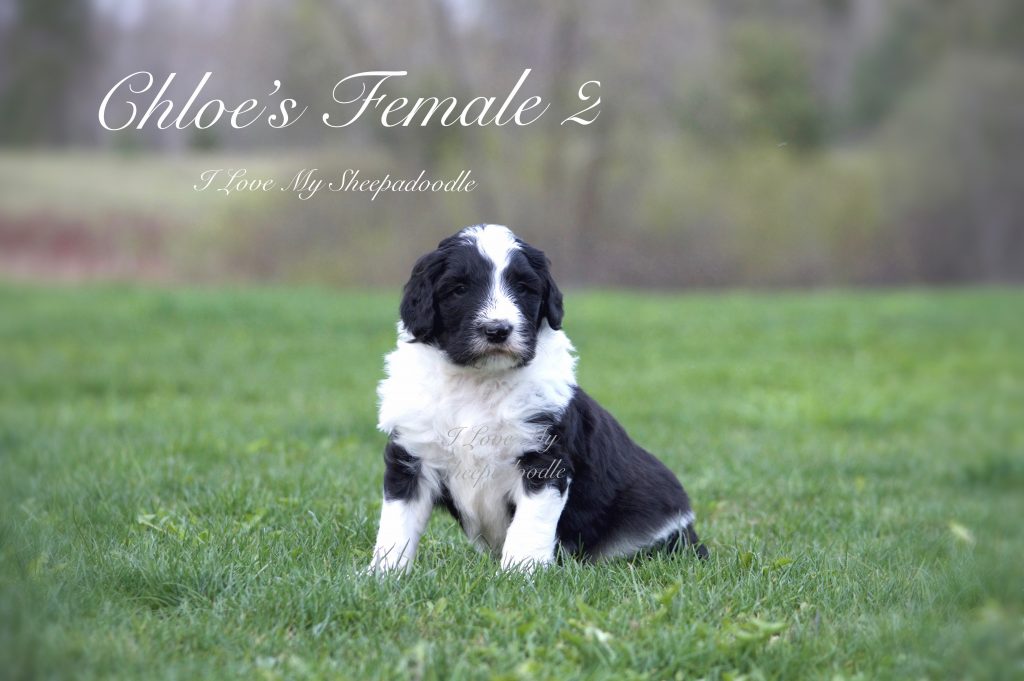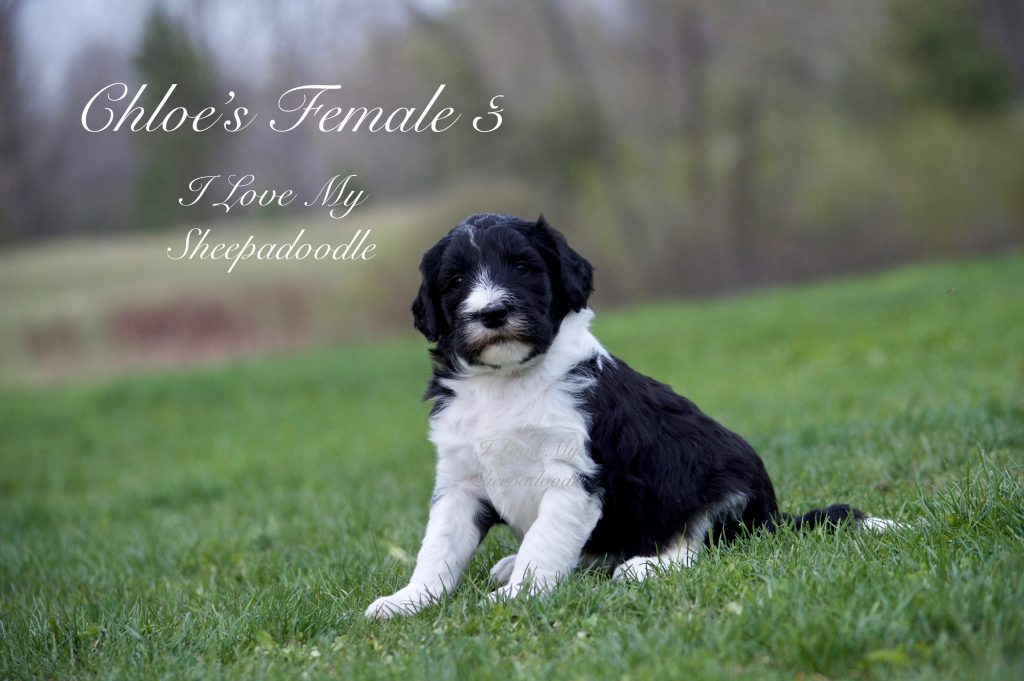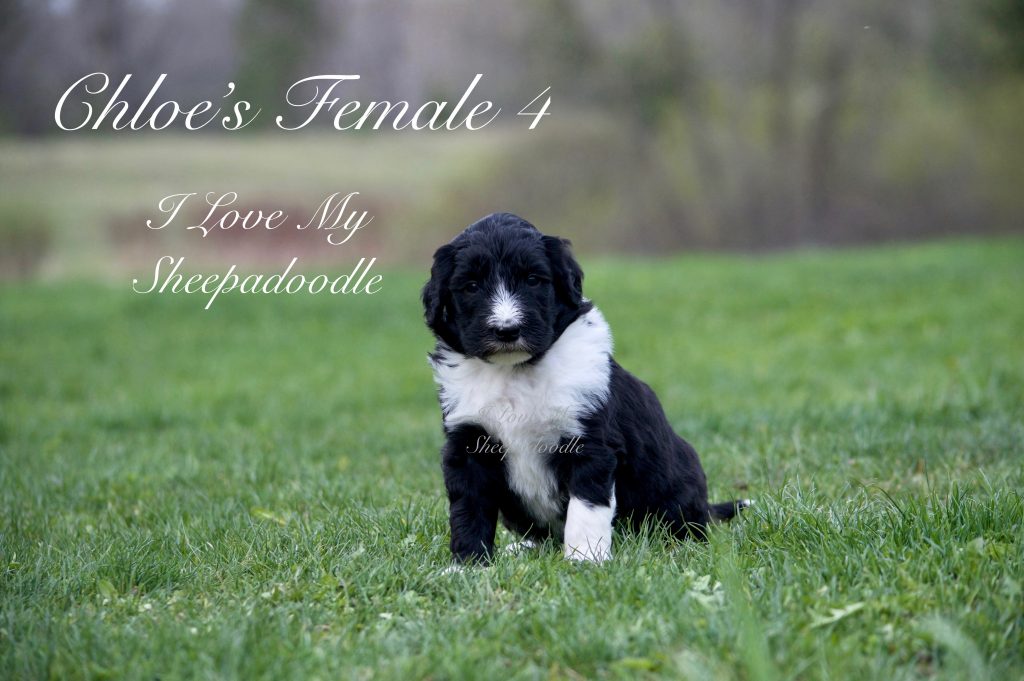 Our little Lulu is not so little anymore! At just over 5 mths, she's 48lbs and the sweetest thing! Everybody who meets her says how gorgeous she is and asks where we got her. She truly is a special pup. We are forever grateful!