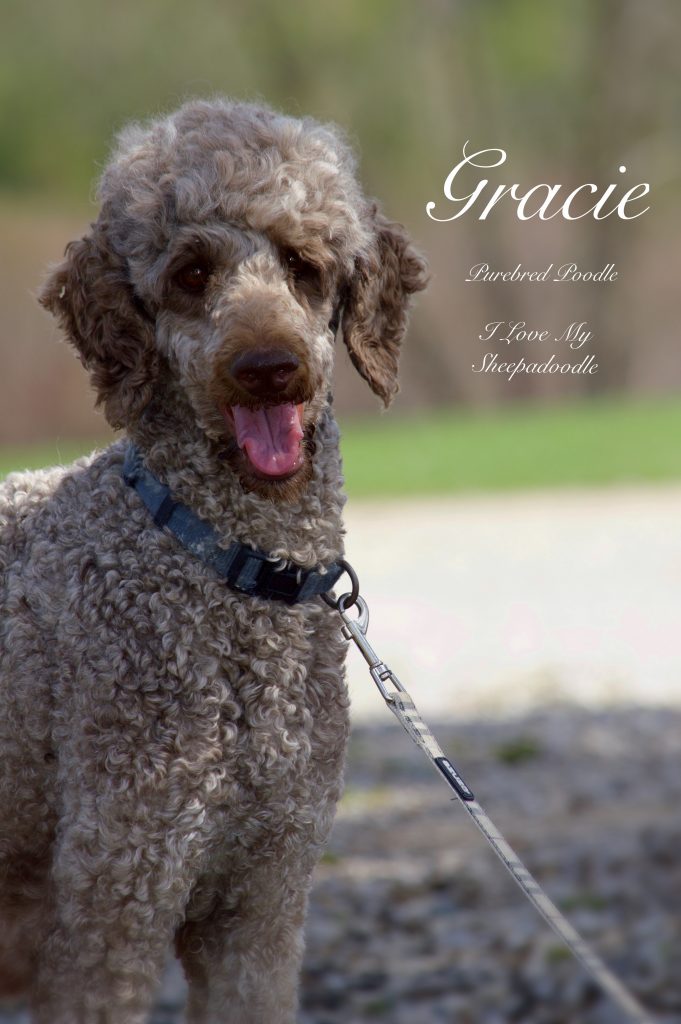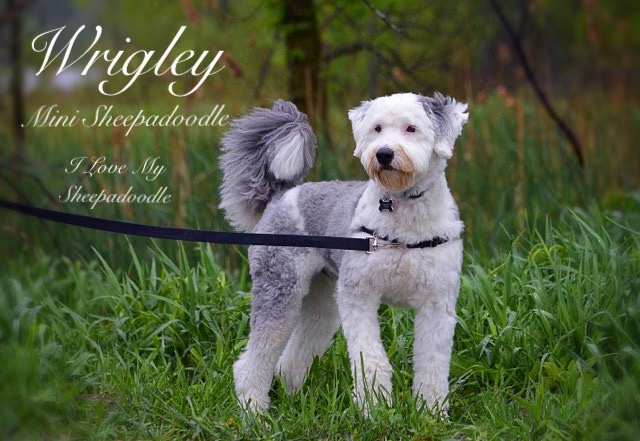 THESE PUPPIES ARE SPOKEN FOR
These puppies are a litter my daughter Abigail and I are raising together here at I Love My Sheepadoodle.  Gracie is Abigail's dog that she shares with me.  Gracie comes to us from Vortex Poodles and their registered lines.  We have sent Gracie's DNA health testing to Embark and she is clear on all her DNA health tests.  Wrigley also has a clear genetic health panel with Paw Prints Sheepadoodle Panel.  This means the puppies are guaranteed not have any of these genetic diseases!
Gracie & Wrigley welcomed 6 healthy Sheepadoodle puppies to our world on Wednesday, March 17, 2021.  There are 5 handsome boys and 1 stunning girl in this litter.  These puppies have striking markings and there is a very nice variety of colours and markings.   The temperament should be relatively calm and submissive in nature but still playful, happy and smart.  There are some curly coats and some wavy coats in this litter.   These pups are hypoallergenic. They are 75% poodle and 25% Old English Sheepdog.
 Puppy picking will be planned for when the pups are around 6 wks of age on Saturday, May 1 2021. These pups are ready to go home May 12, 2021 or later when they are 8 weeks old.   The puppies will come home with several rounds of dewormer, vet check, first booster, a puppy pack and lots of love!
This litter is now spoken for.  The application page has been closed.  You can see our upcoming litters page for future litter plans.   Please sign up for our email subscriptions if you have not already done so for notifications of future puppy openings. Because of the high demand there may be a long wait.
Puppies are priced at $4,000 CD taxes in
PUPPY WAIT LIST
1. Breeder's Pick Female 1
2. Judy S ~ Male 1 ~ "Guinness"
3. Shannon  B ~ Male 4 ~ "Moki"
4. Lisa F ~ Male 2 ~ "Murphy"
5. Aggie H ~ Male 5 ~ "Rusty"
6. Judy C ~ Male 3 ~ "Rio"
3 WEEK PHOTOS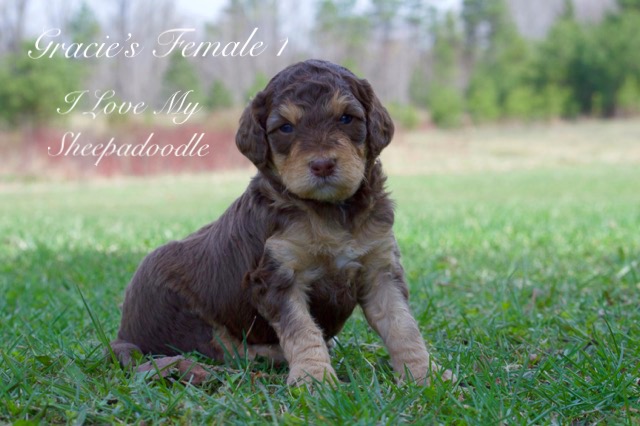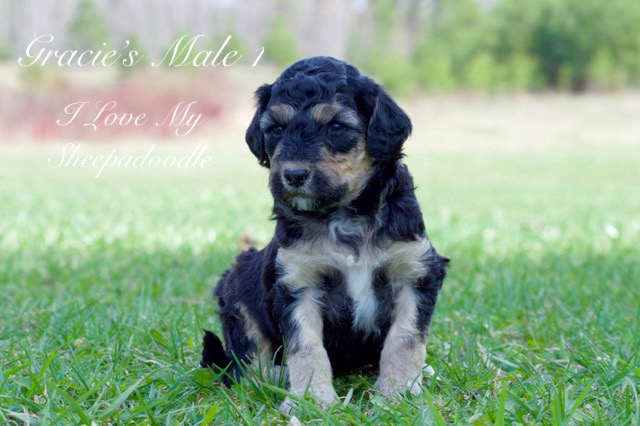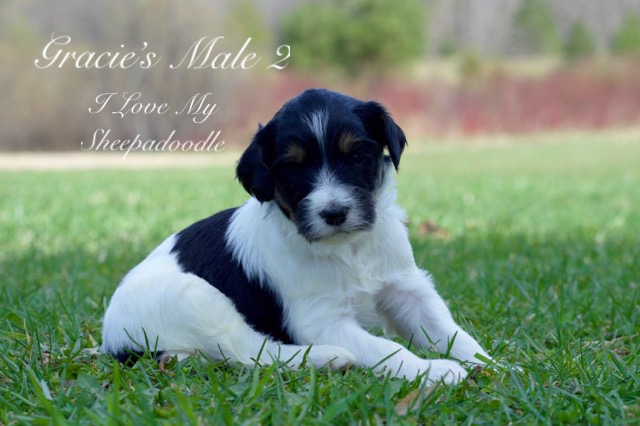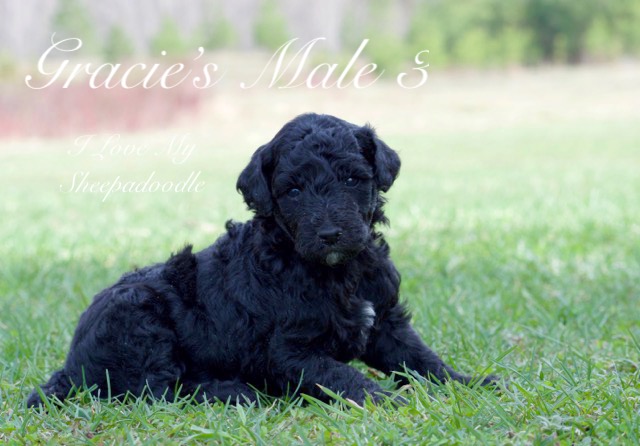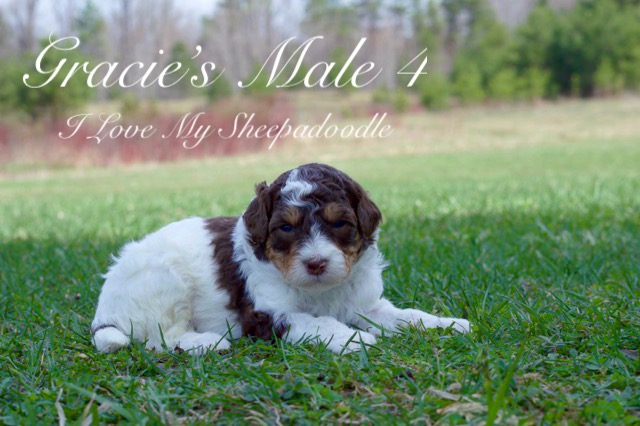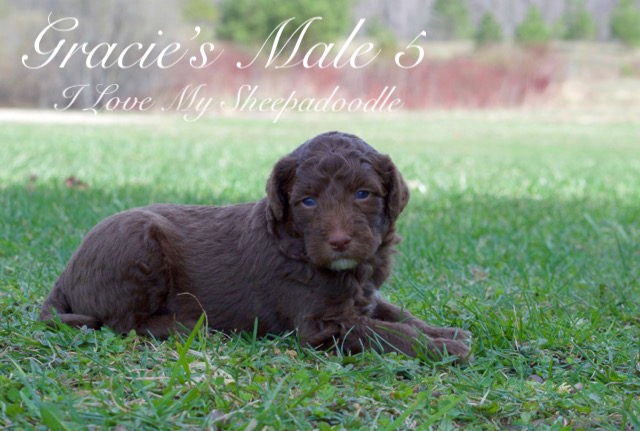 5 WEEK PHOTOS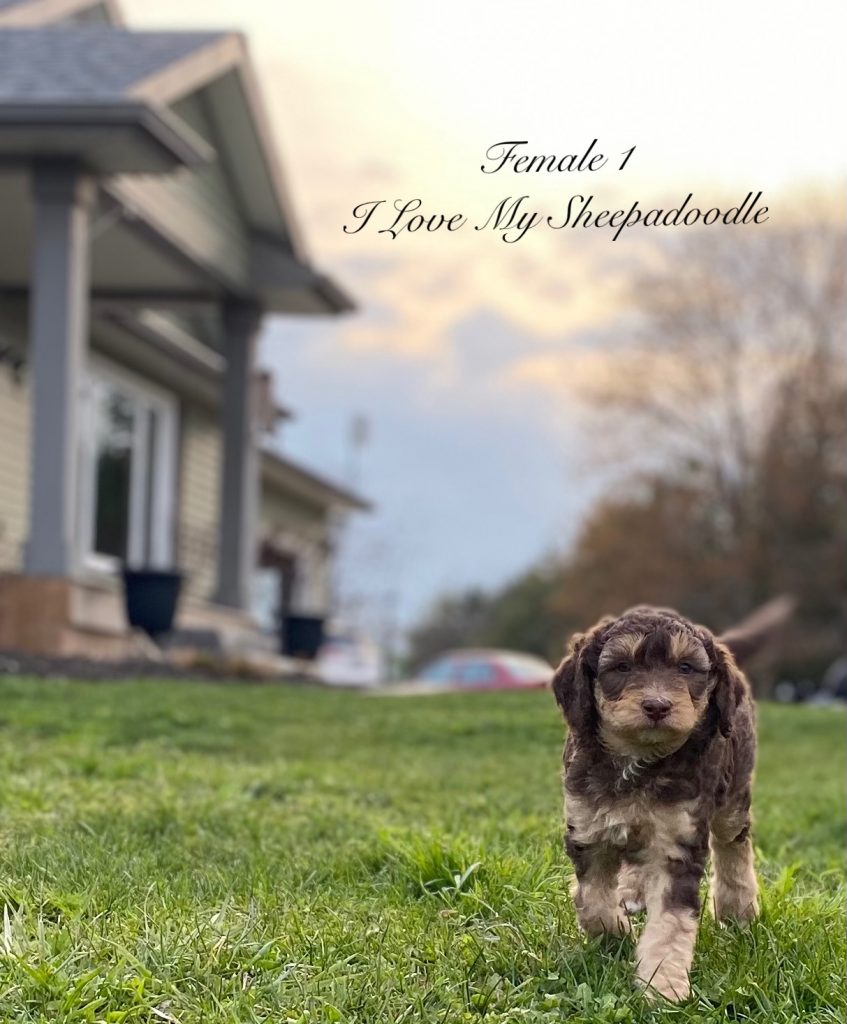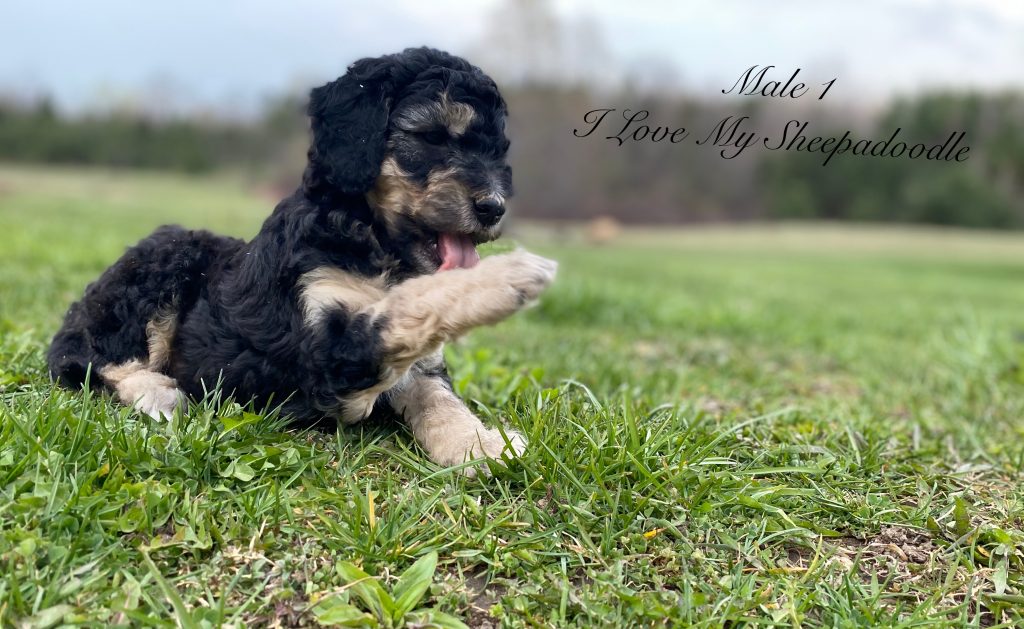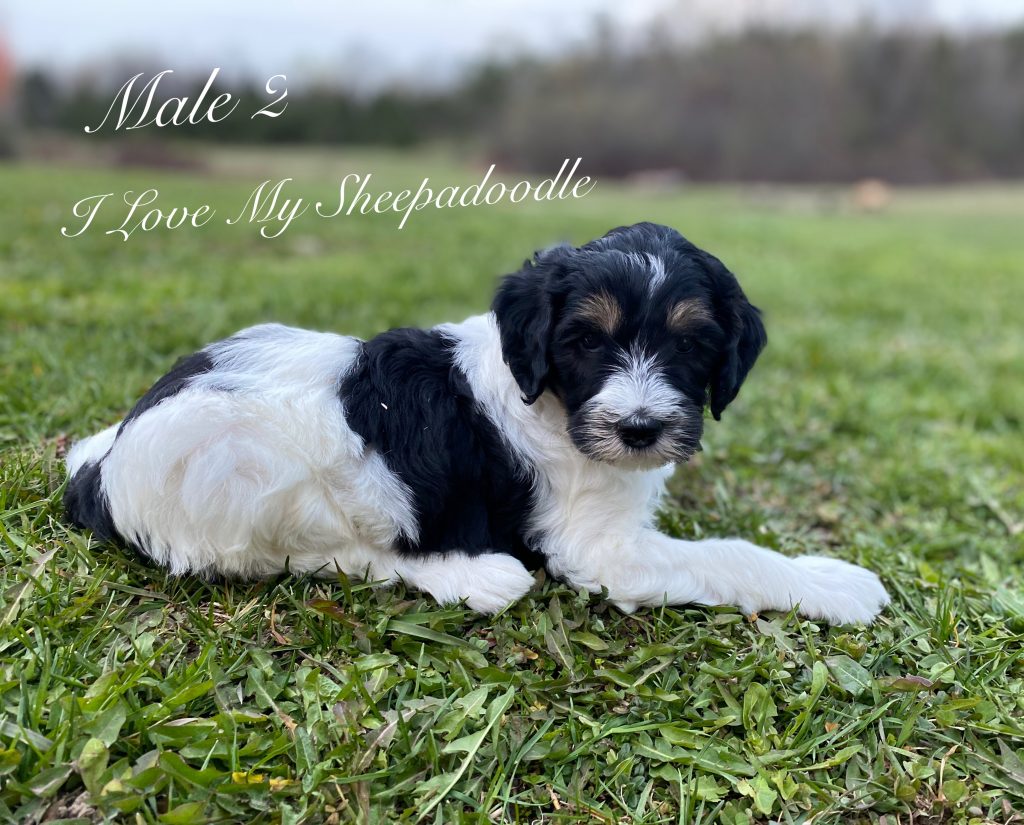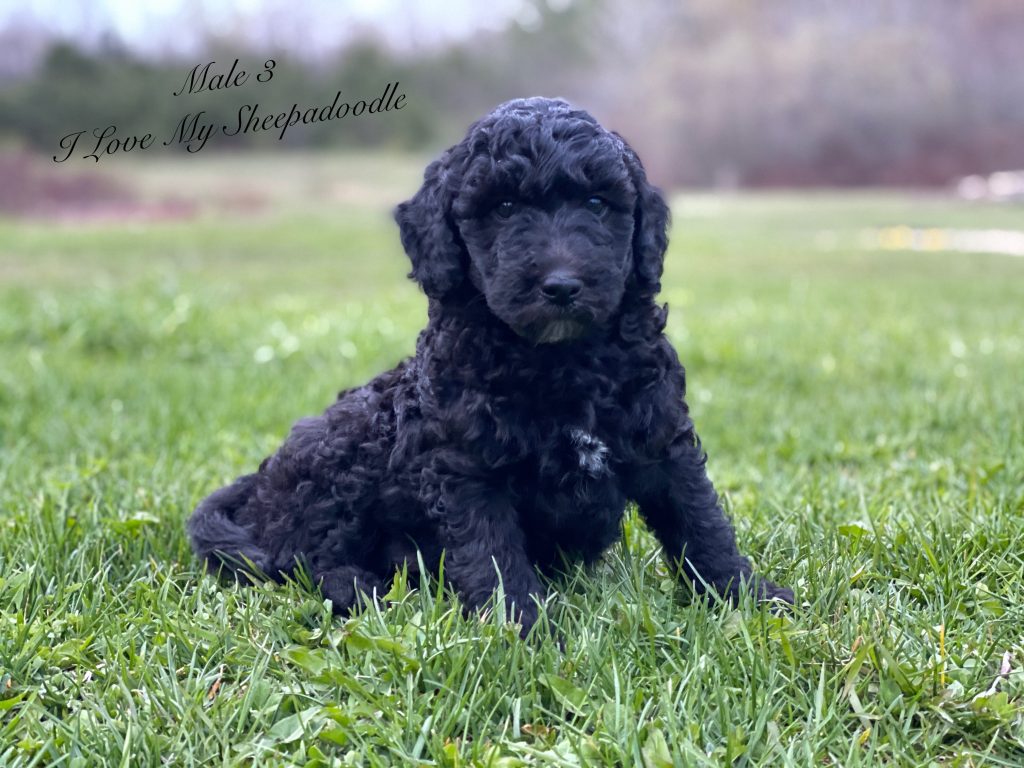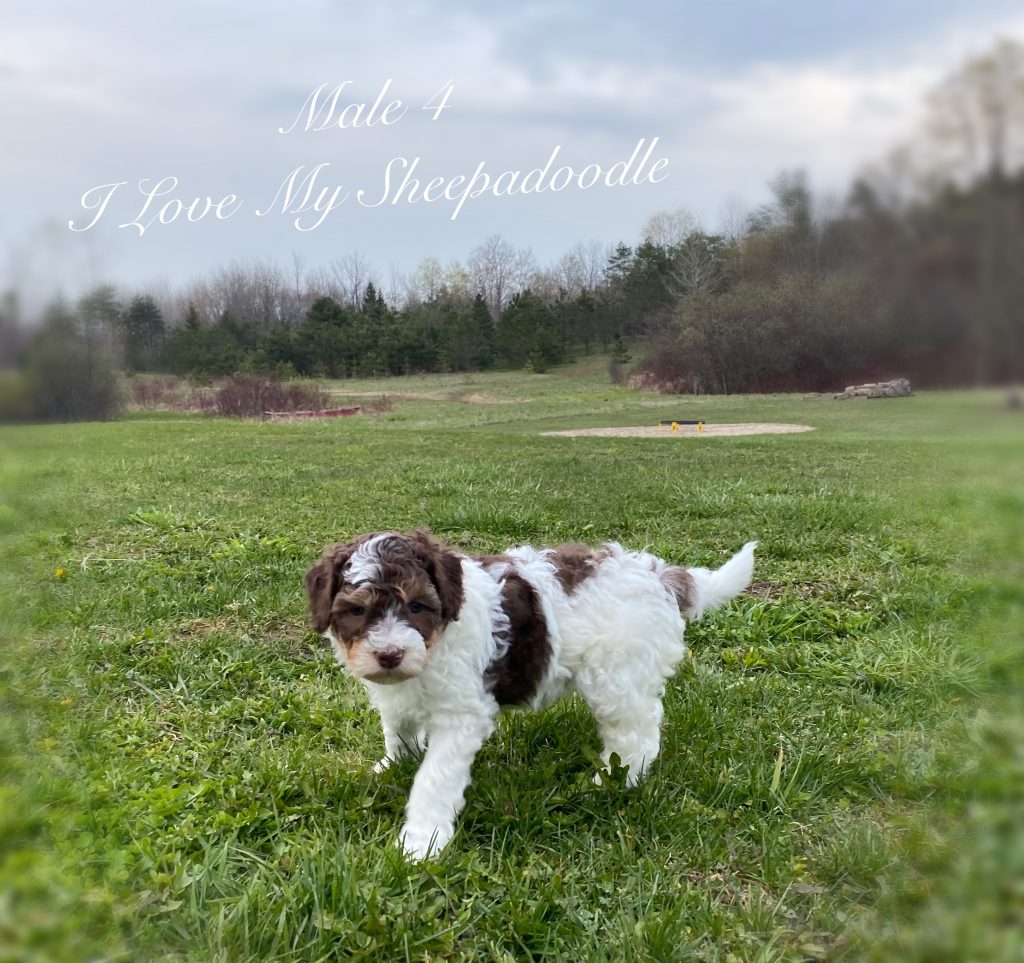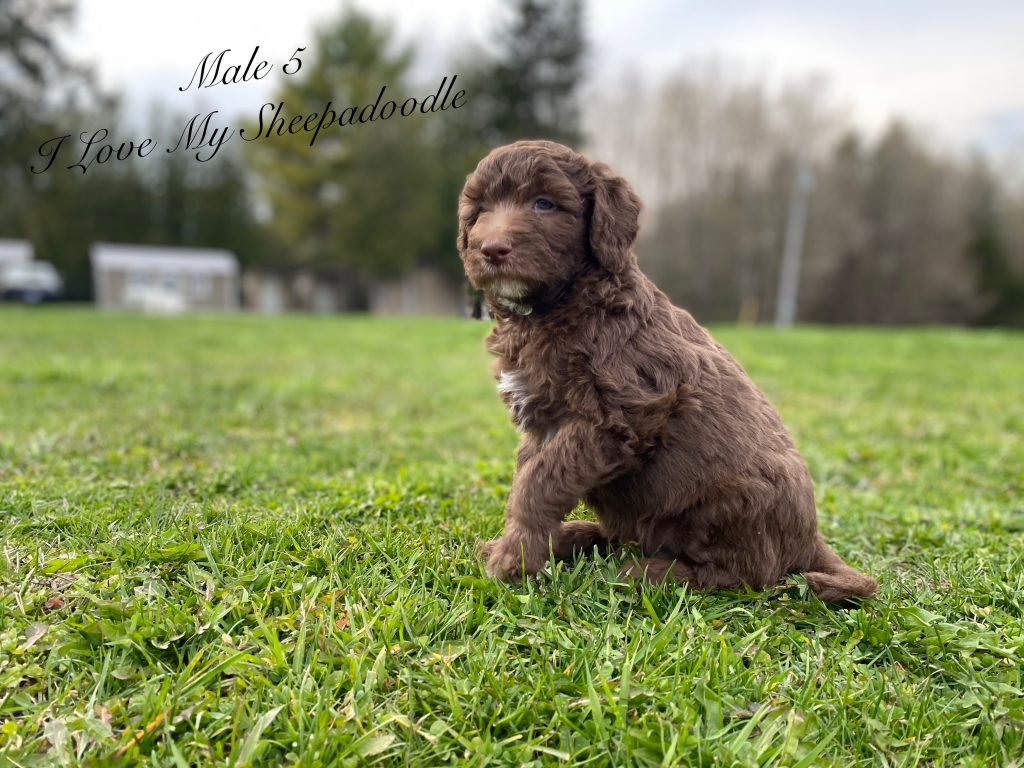 WATCH FOR VIDEOS THE WEEK OF PUPPY PICKING ON INSTAGRAM

MEET THE PARENTS

Gracie is 2.5 yrs old and is a gentle and amazing mother to her pups.  Everything about the puppies comes first for Gracie.  Gracie is shy with strangers but warms up with love and affection to those she trusts.  Gracie moves with grace and beauty when she runs and prances.  She reminds me of the swiftness and smoothness of a deer.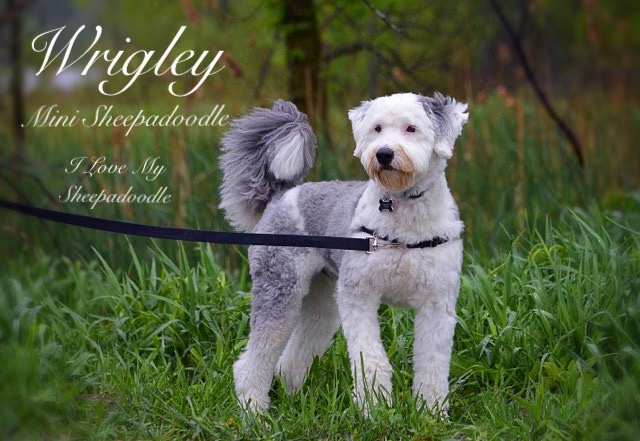 Wrigley lives with his guardian family in the Kitchener/Waterloo area.  He loves coming out to the country when it's girlfriend time.  Then he settles right back into city life when he returns.  Wrigley is a favourite here and abroad!  He is such a charming gentleman!  In fact he shares his backyard with the family's pet laying hens!  What a gentleman.  He loves snuggles and chill out time with his family but he can have lots of fun too when it's time for adventure.
SOME OF WRIGLEY'S PAST F1B SHEEPADOODLE PUPPIES
TESTIMONIAL FROM ONE OF WRIGLEYS MATURE F1B MOYEN SHEEPADOODLE PUPS
Hudson & I have been enjoying each others company! She has truly (especially during this time) been an incredible joy to have around! She is quite the happy pup!