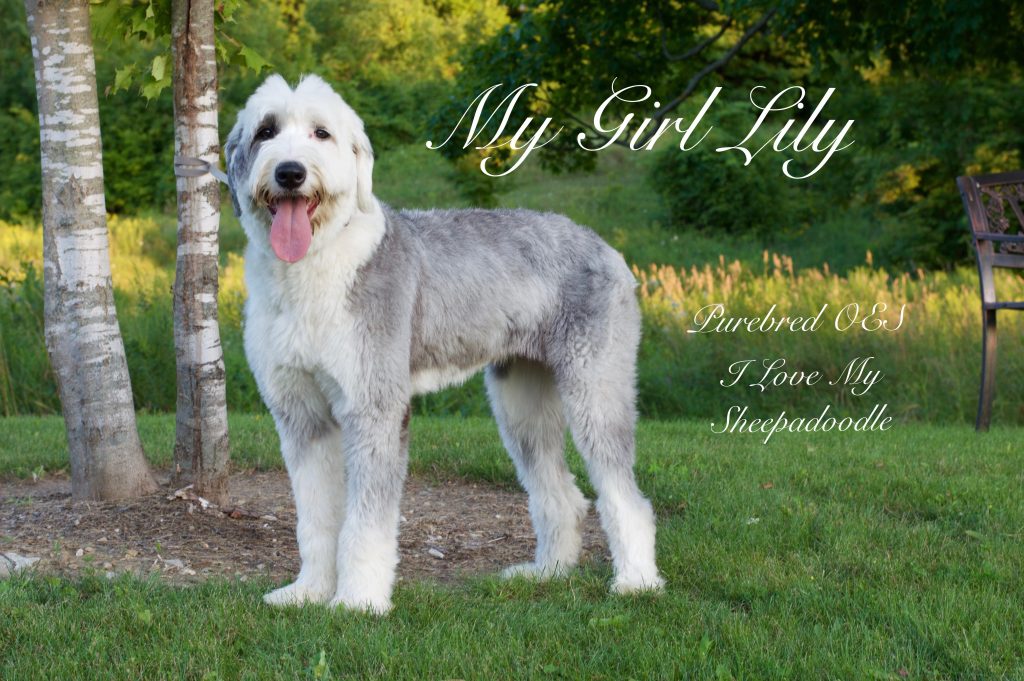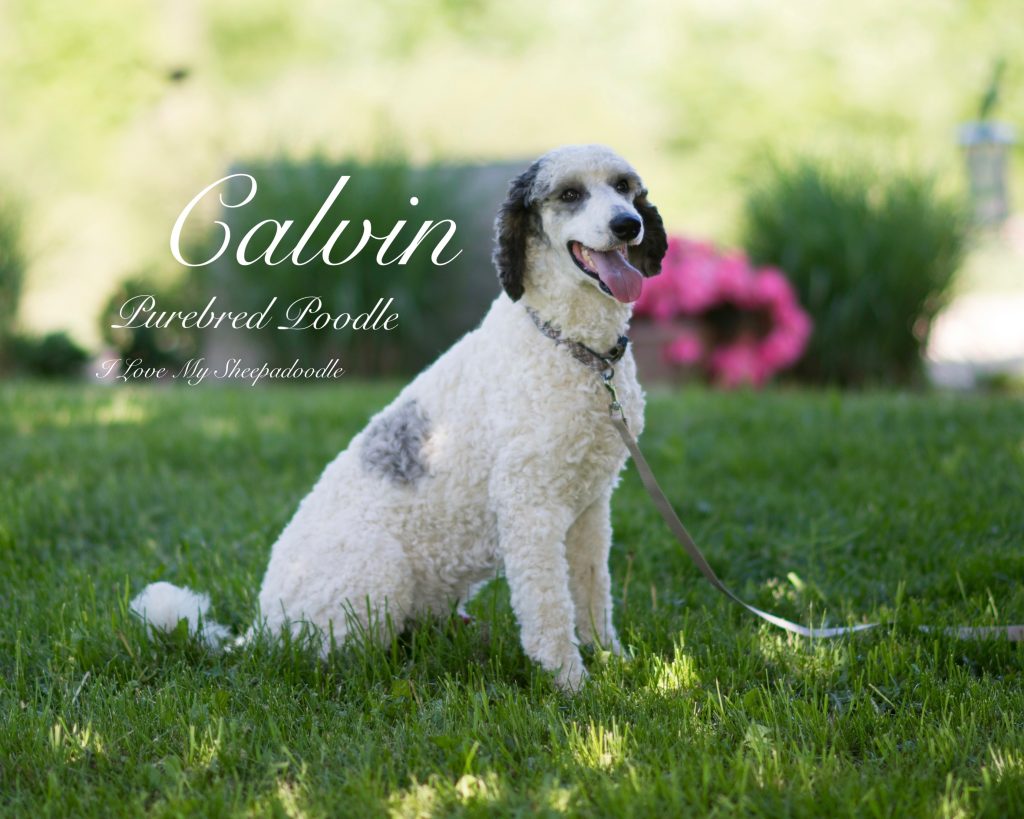 –

Ready for homes July 21, 2021
Lily & Calvin welcome 10 healthy puppies!  We have 3 boys and 7 girls.  These puppies should mature in and around the 40 – 65 lbs range give or take some.   We expect wavy hair to a gentle curl in their coats for this litter.   Their black and white colour could stay or turn into some shade of grey in their adult coat.  We also have a few Merle (rhymes with pearl and are grey, black and white) pups in this litter.
 The F1 Sheepadoodle is a litter where one parent is an Old English Sheepdog and the other parent is a poodle. The pups in this litter will be 50% OES and 50% Poodle.  In this case, 25% Mini poodle and 25% Standard poodle for the poodle lines.   For those that love the OES look and traits yet want it slightly smaller, then this is a good litter for you! The shedding will be very light in this litter as both parents are still considered hypoallergenic breeds.  It could be similar or better than a F1 Goldendoodle, Bernaddoodle, Labradoodle, ect.
Calvin and Lily pups should be a blend of fun loving pups ready for a play, hike or outdoor adventure and the chill dog afterwards that enjoys hanging out somewhere near their people after their adventures are complete. They are generally good with other dogs and people as the Sheepadoodle is a social dog!
–
We are planning puppy selection
for these pups at an early age
–
We are trying something new here!  We are letting people pick their pups early now.  In your application mark which top 3 pups you would like in order.  Once we have confirmed your spot and the available pup of your choice for you, then you can hold that pup with a $500 deposit. We may need a few days to sort it out depending on how many people apply at the same time.  We appreciate your promptness as I am sure you do ours.
The next individual puppy photos will be posted around  4 – 5 weeks of age on our website and social media.  A video of the pups will also be posted on Instagram around 6-7 wks of age.
Pups will be ready to go home July 21, 2021 or after between 8-9 weeks of age.
The pups will come with their first booster, several rounds of dewormer, vet check with health records, and a puppy pack including a toy, blanket, probiotic paste, vitamins and optional 30 day free pet insurance.  We send a food link where you can order puppy food directly from Royal Canin as well as an online coupon to use towards your first purchase.

If you are interested in one of these pups for your own, you can fill out a puppy application.  Let us know which pup/s you like!  And tell us a bit about yourself.  We will get back to you within the next 24 – 48 hrs (take note we are closed Sundays) with more info on the next steps.
We look forward to helping you with one of these cuties!
–
Priced at $3,000 CD taxes included
–
–

1. Anson N – Vancouver, BC – Deposit Made – Female 6
2. Sam Z – Scarborough, ON – Deposit Made – Male 3
3. Mary C – Bridgenorth, ON ~ Deposit Made – Male 1
4. Ashwyn X P ~ Deposit Made – Female 7   
5. Josh V & Joanne ~ Toronto, ON ~ Male 2 
6. Available
7. Available
8. Available
9. Available
10. Available
–

–
4 WEEK PHOTOS
These puppies have been given some temporary puppy names by Lily's guardian family and our local Grade 5B class at Maitland River in Wingham.
–
1 WEEK PHOTOS
These puppies have been given some temporary puppy names by Lily's guardian family and our local Grade 5B class at Maitland River in Wingham.
–
PAST PUPPY PHOTOS
FROM LILY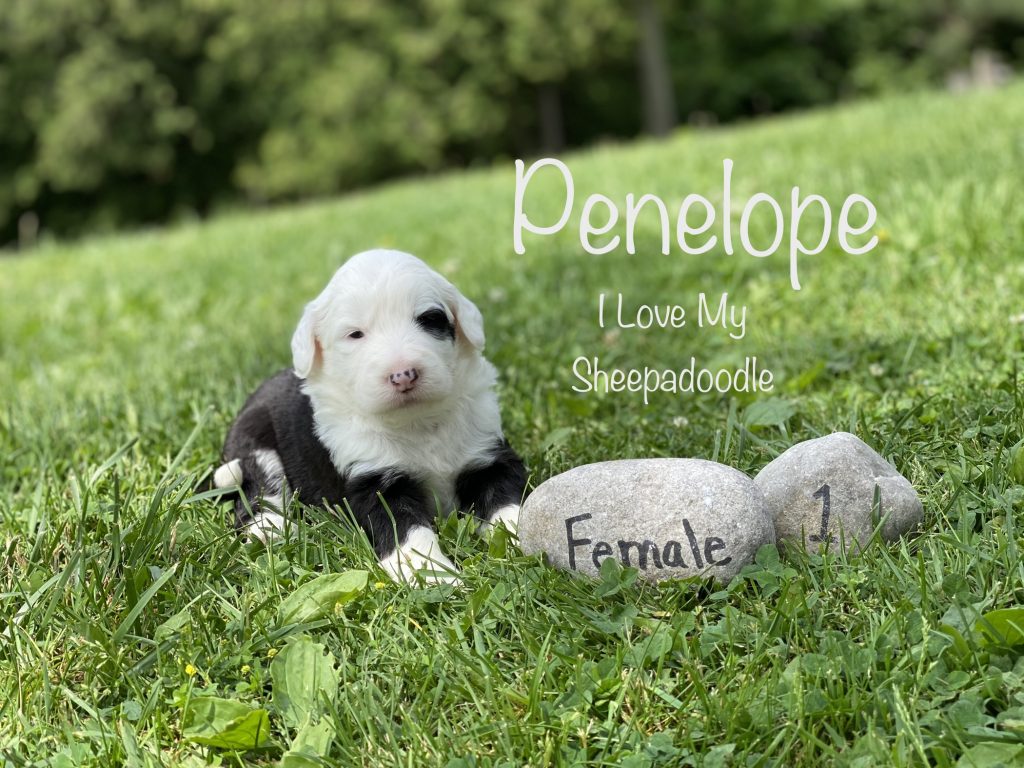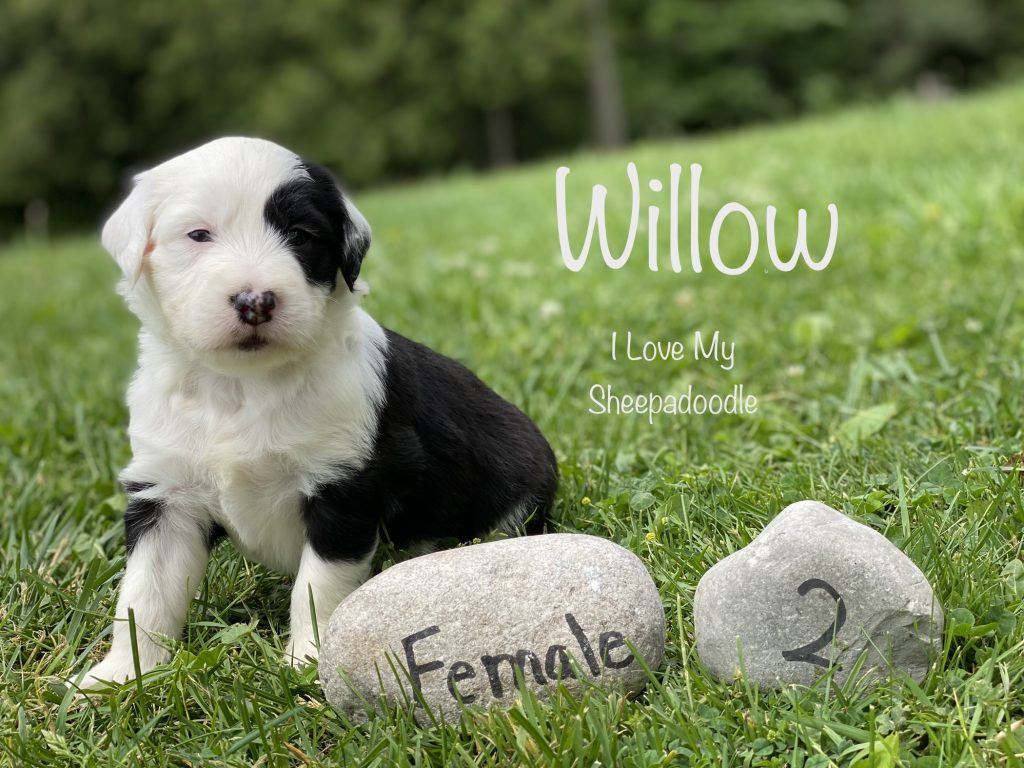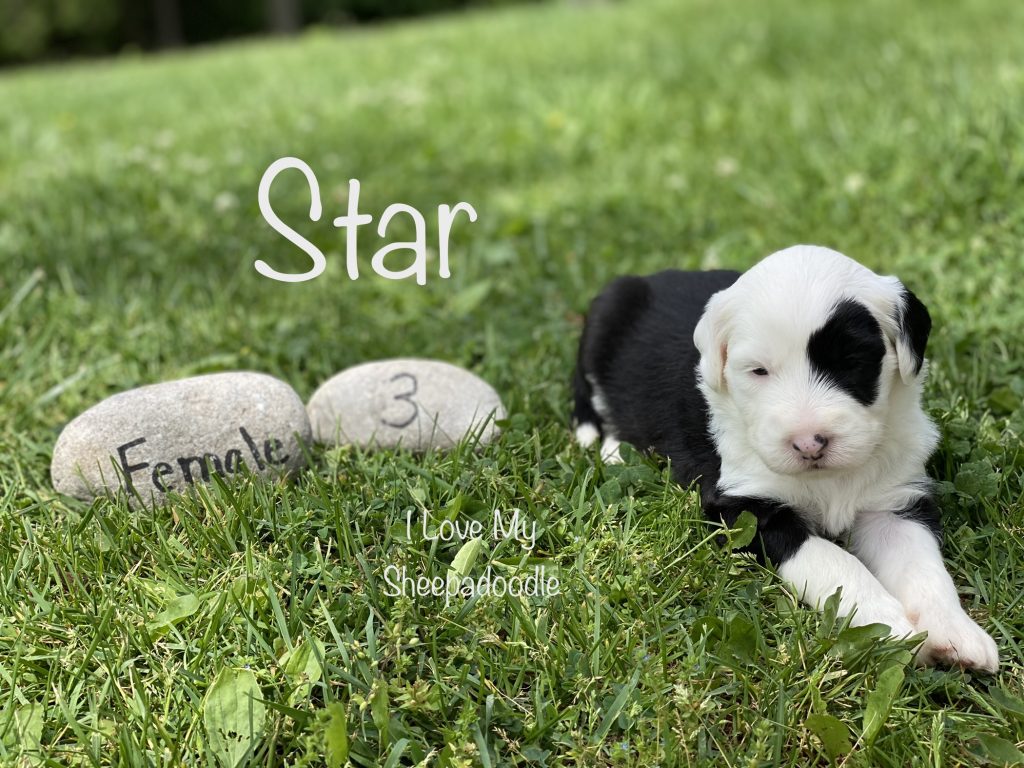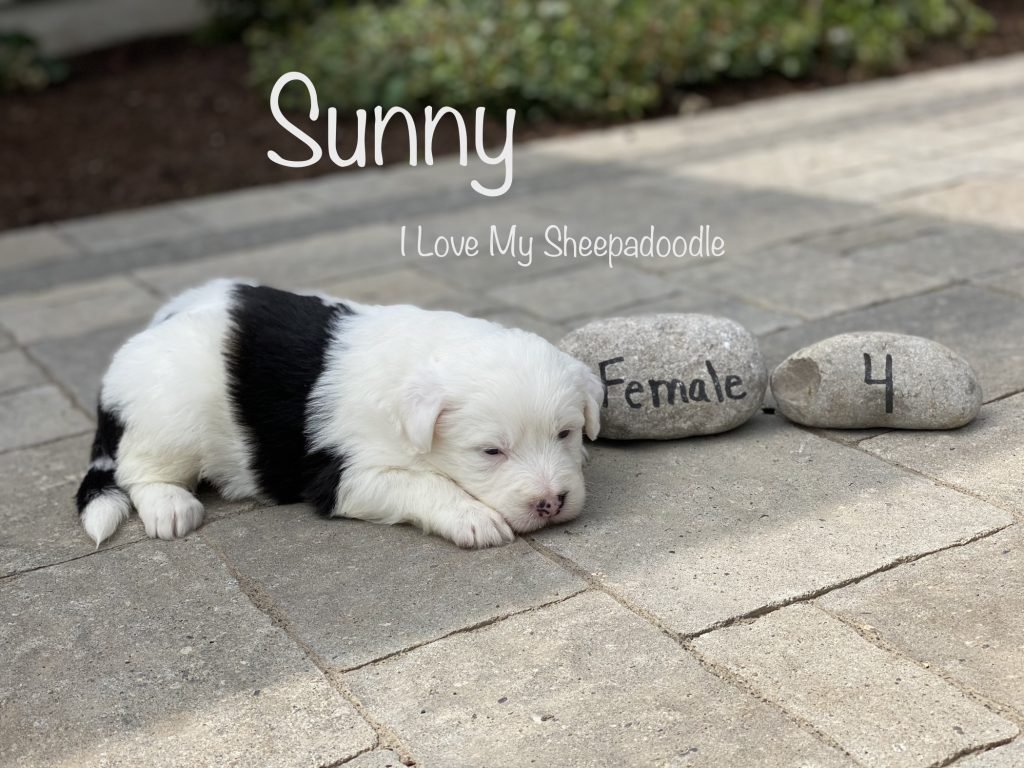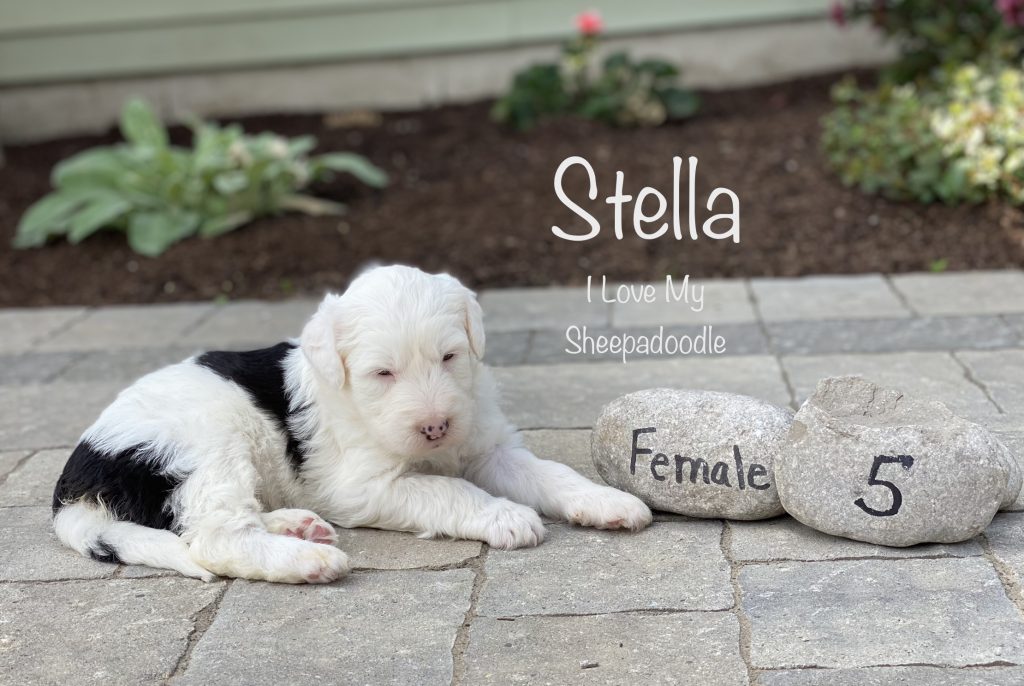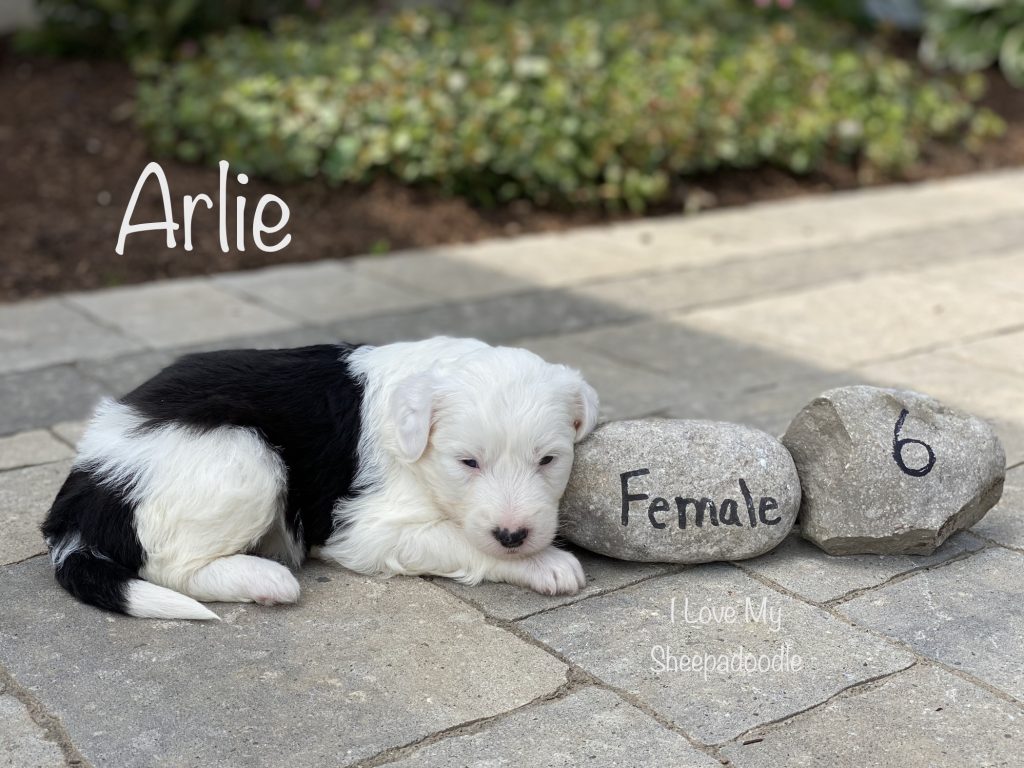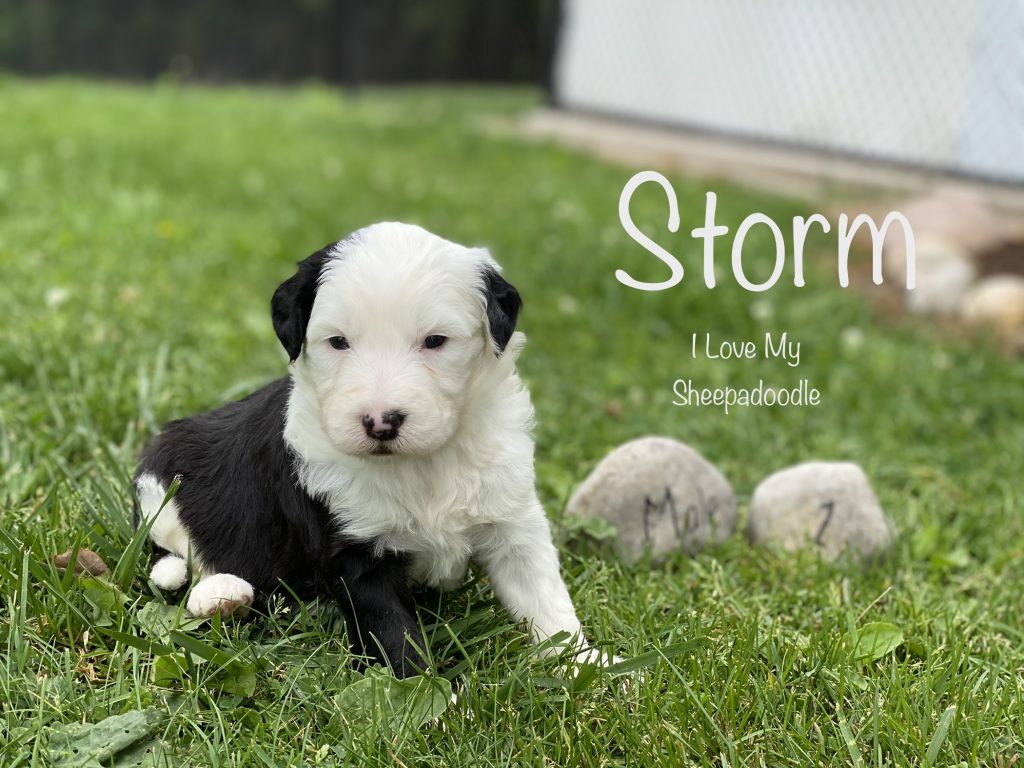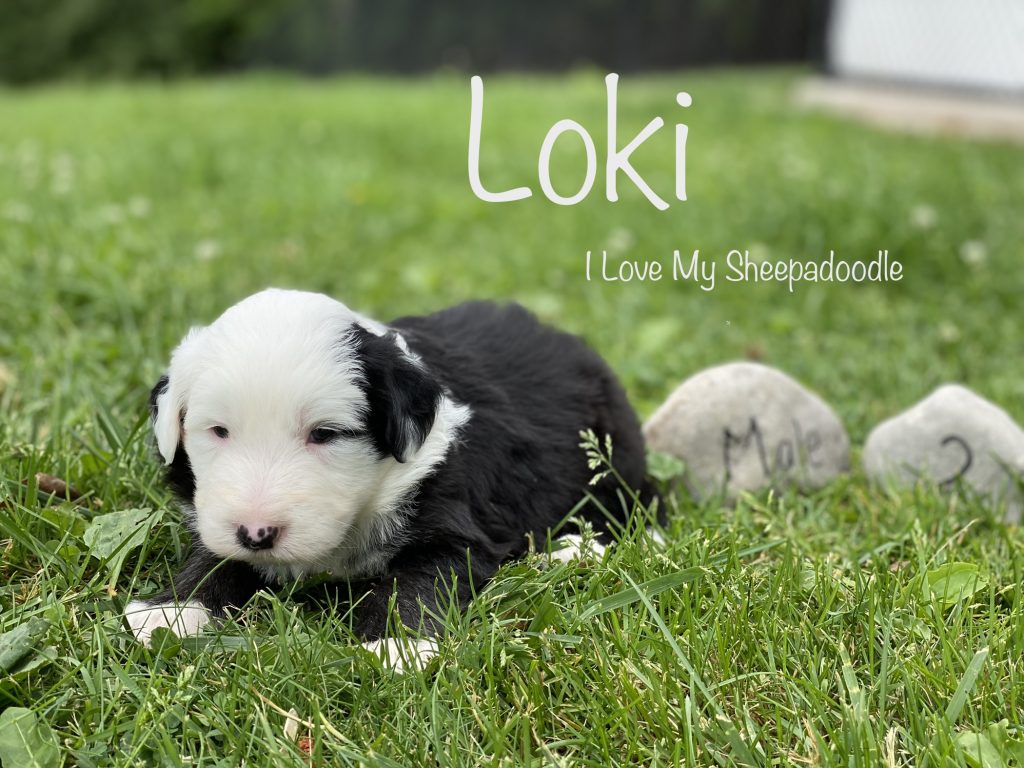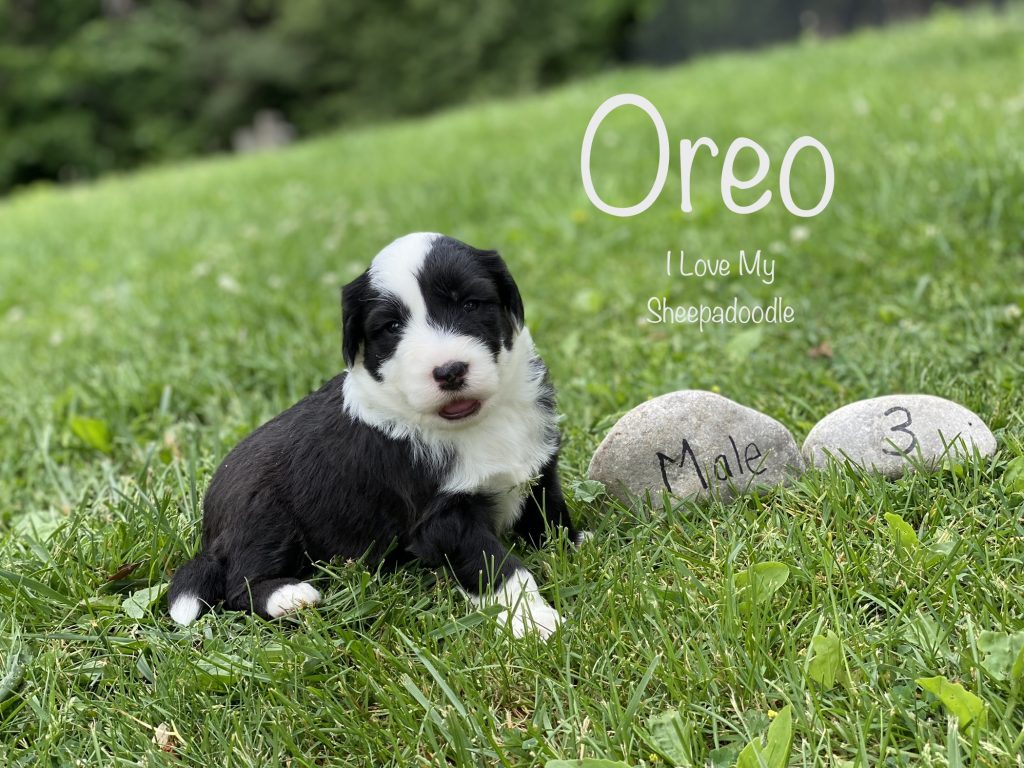 Lily is a fun loving dog.  She loves to go for walks, or runs around the neighbourhood trails or local hiking trails with her guardian family.  She is well loved by her guardian family and all her friends.   She is around 60 lbs matured. She has a straight, soft coat which sheds lightly in the Spring.
–

–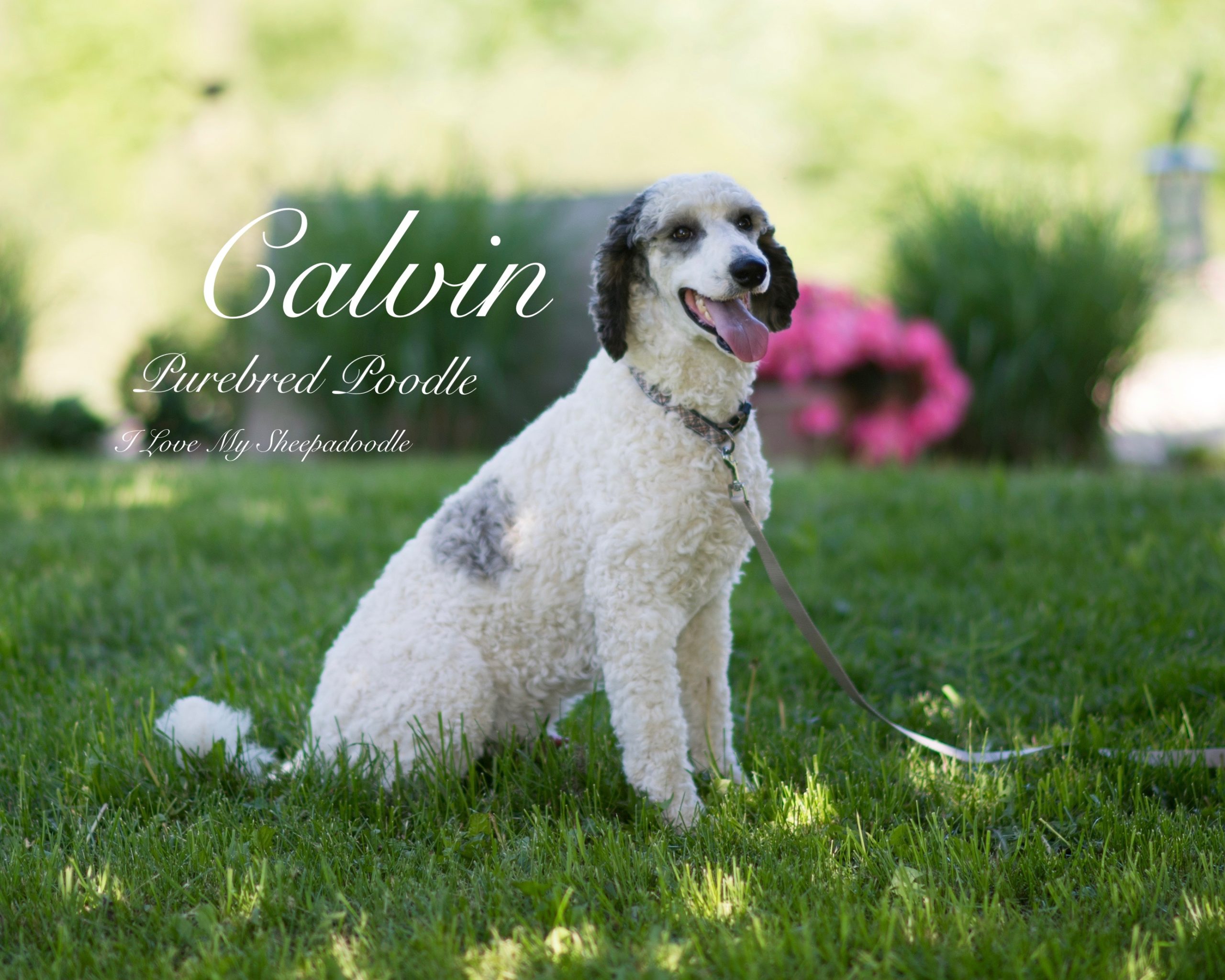 – CALVIN –
CKC MOYEN POODLE
Calvin is a son from our favourite standard poodle Missy and our well loved miniature poodle Tobi.  He is gentle natured, submissive and quiet.  However, he loves the ladies!  We are looking forward to the puppies he will make here at I Love My Sheepaododle.  Calvin has a blue Merle Parti coat with phantom markings so we expect black and white pups or blue merle pups from him.   Calvin is about 40 – 45 lbs and 18 inches tall at the shoulder.
Good Hips & Normal Elbows – OFA Prelims
DNA Cleared by Parentage