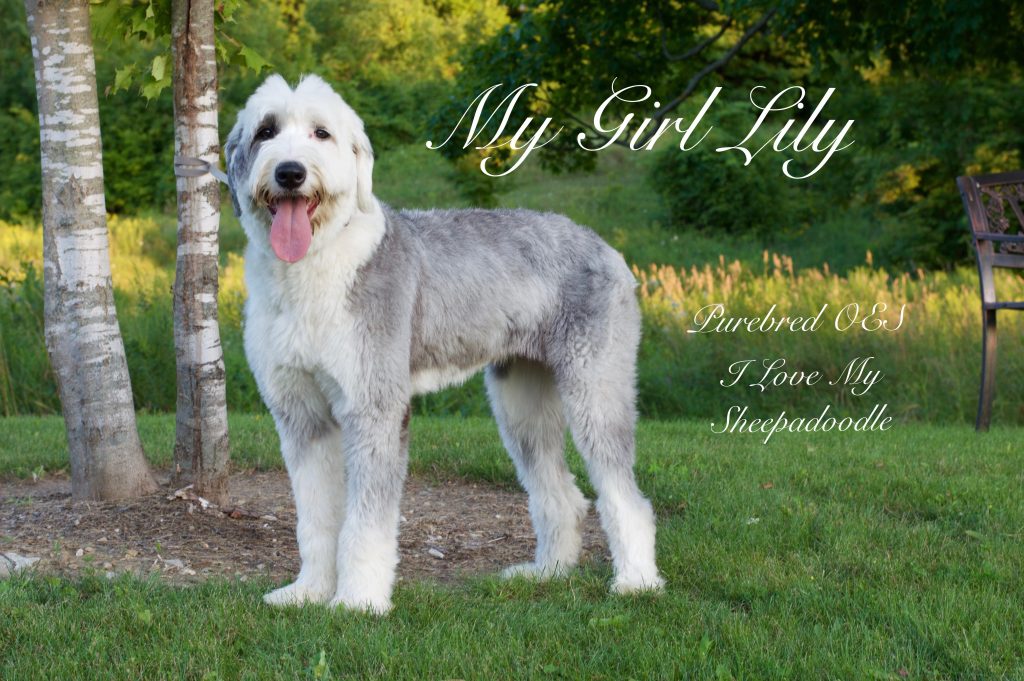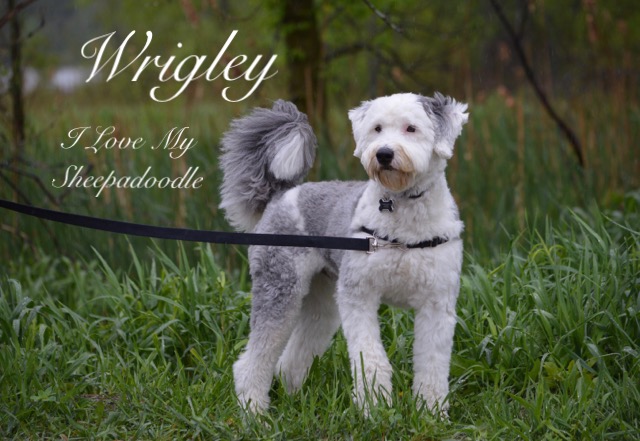 Lily & Wrigley welcome their first litter of F1b Reverse Moyen Sheepadoodle puppies.   There are 9 adorable puppies!  We have 3 boys and 6 girls.  These puppies should mature to around 40 – 60 lbs.   We expect wavy hair to a gentle curl in their coats for this litter.   Their black and white colour could stay or turn into some shade of grey in their adult coat.
 The F1b Reversed Sheepadoodle is a litter where there is more Old English Sheepdog in the Sheepadoodle being 75% OES and 25% Poodle.  In this case, 25% Mini Poodle to make a smaller blend.  For those that love the OES look and traits yet want it a bit smaller, then this is a good litter for you! The shedding will be very light in this litter as both parents are still considered hypoallergenic breeds.  It could be similar or better than a F1 Goldendoodle, Bernaddoodle, Labradoodle, ect.
Puppy selection is planned virtually by video call for Saturday, June 26, 2021.  Times will be listed on our website once the waitlist is place.  Puppy picking is done in order of those already on our Moyen Sheepadoodle waitlist list.  If there are any openings after that we will reach out to our email subscribers.
Photos will be posted again around 4 weeks of age on social media.  A video of the pups will also be posted on Instagram & Facebook the week of puppy picking when the pups are 6 weeks old.
These pups will be ready to go home July 10, 2021 or after at the age of 8 weeks. They will have their first booster and several rounds of deworming. Our vet will also have done a thorough inspection of each pup.  They come with a puppy pack including some food, a toy, blanket, vitamins and optional 30 day free pet insurance.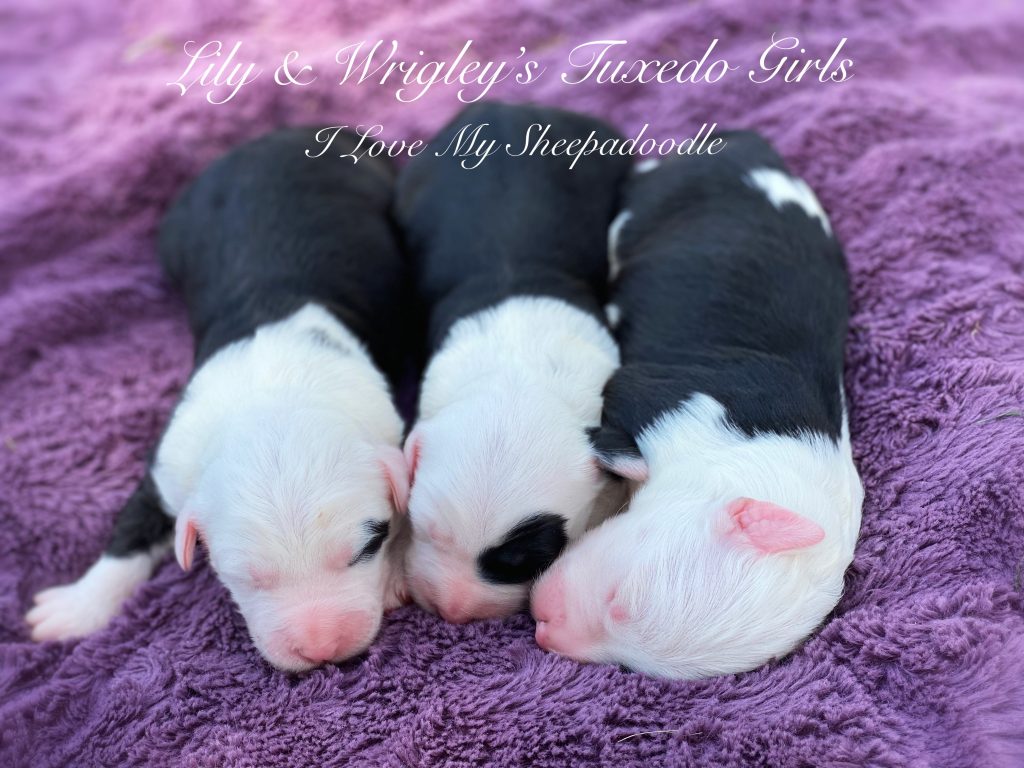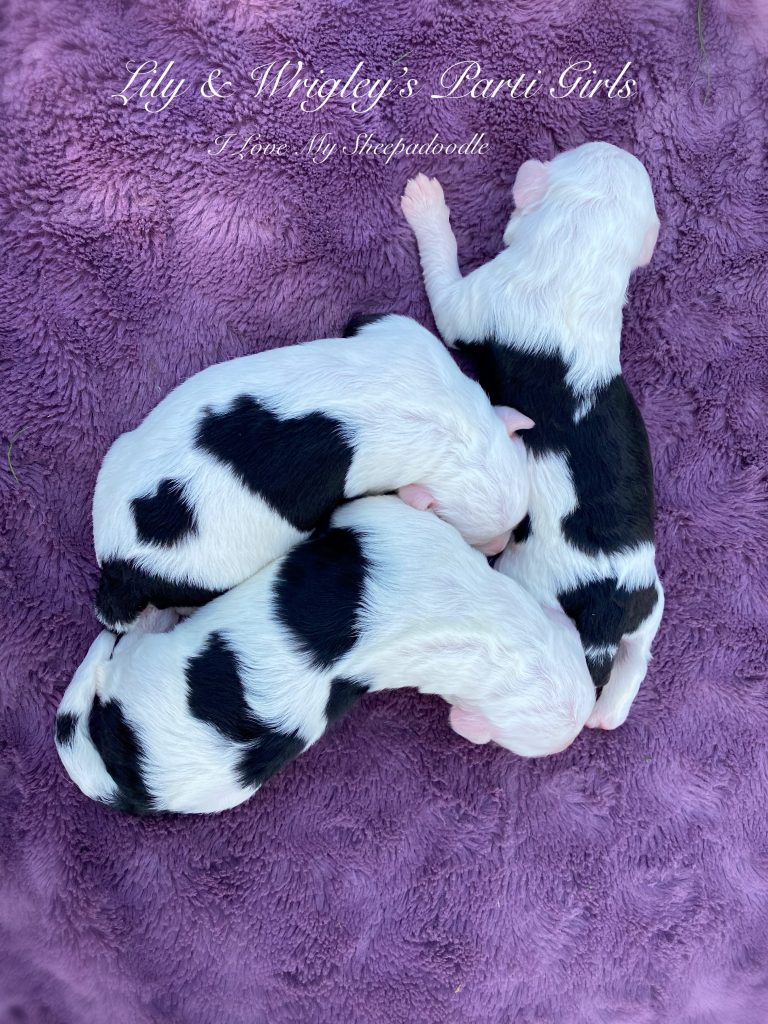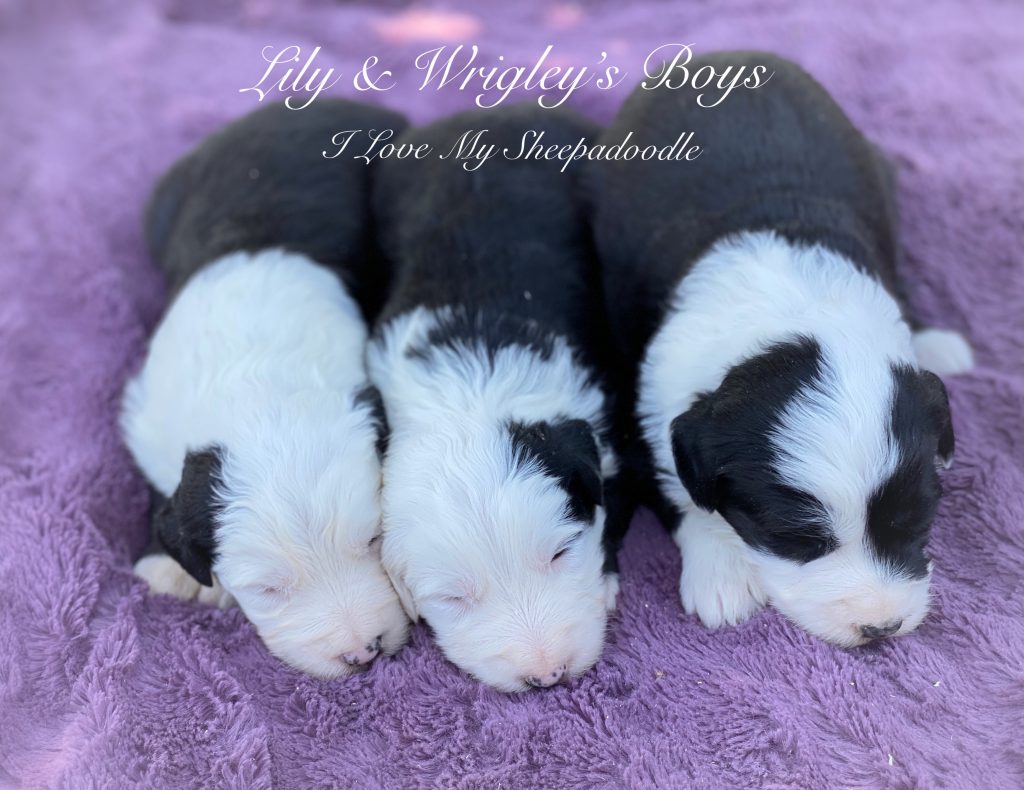 Will mark confirmed as we work through names from our master waitlist.  
Gender preference may be listed but is not decided until puppy picking day. 
Puppy Picking is planned for Friday, June 25 and Saturday, June 26, 2021 – times to be added later
1. Michael K & Joanne M ~ Thursday 4:30 pm
2. Tamara R ~ Friday 10 am
3. Richard C ~ Friday 4 pm
4. Earl D ~ Saturday 12:30 pm
5. David B ~ Saturday 1:30 pm
6. Madeline S ~ Saturday 2 pm
7. Valentina L ~ Saturday 2:30 pm
8. Jen S ~ Saturday 3 pm
9. Tola O ~ Saturday 3:30 pm

4 WEEK PHOTOS
These puppies were named by Lily's guardian family and our local Grade 3 class at Maitland River!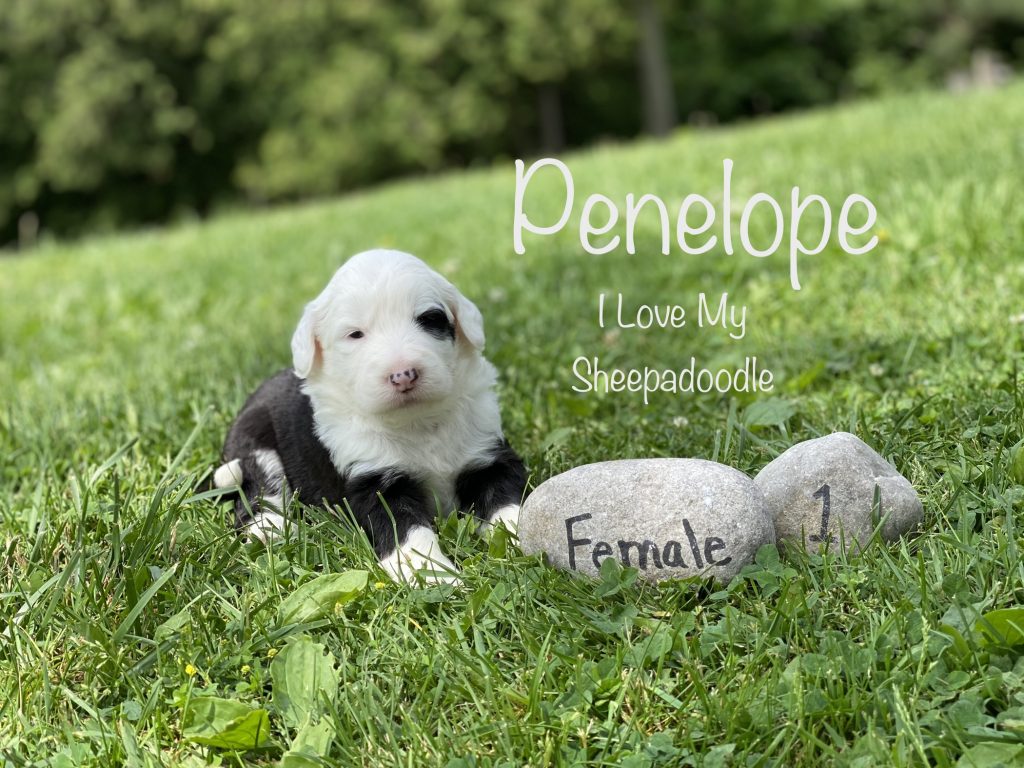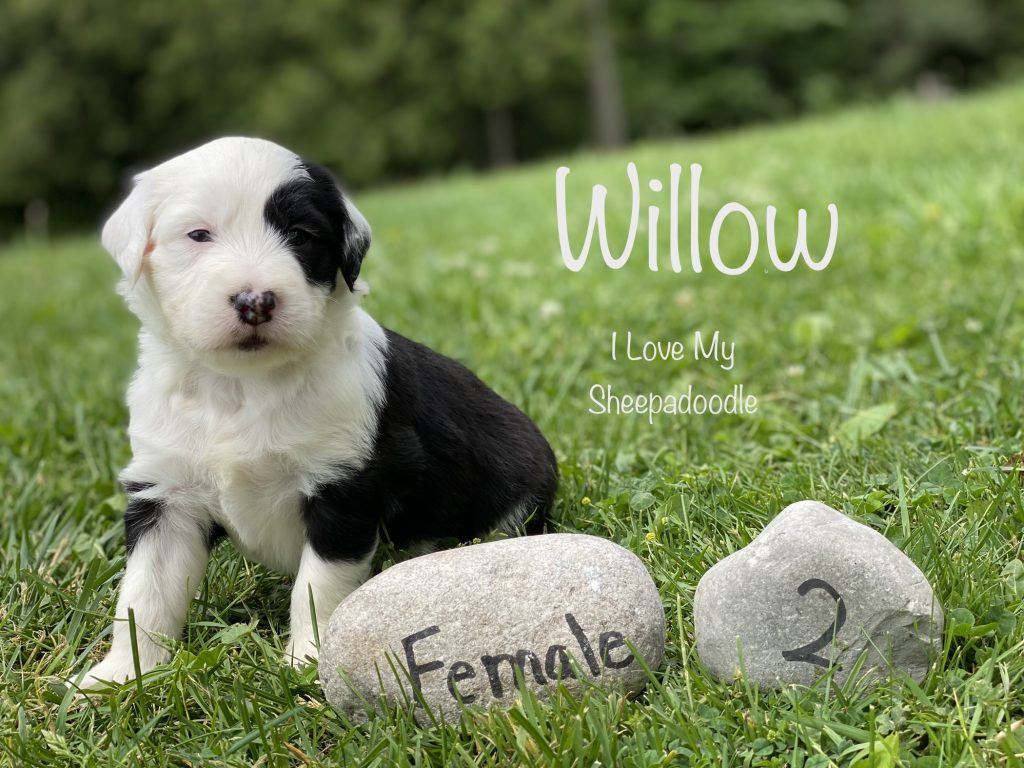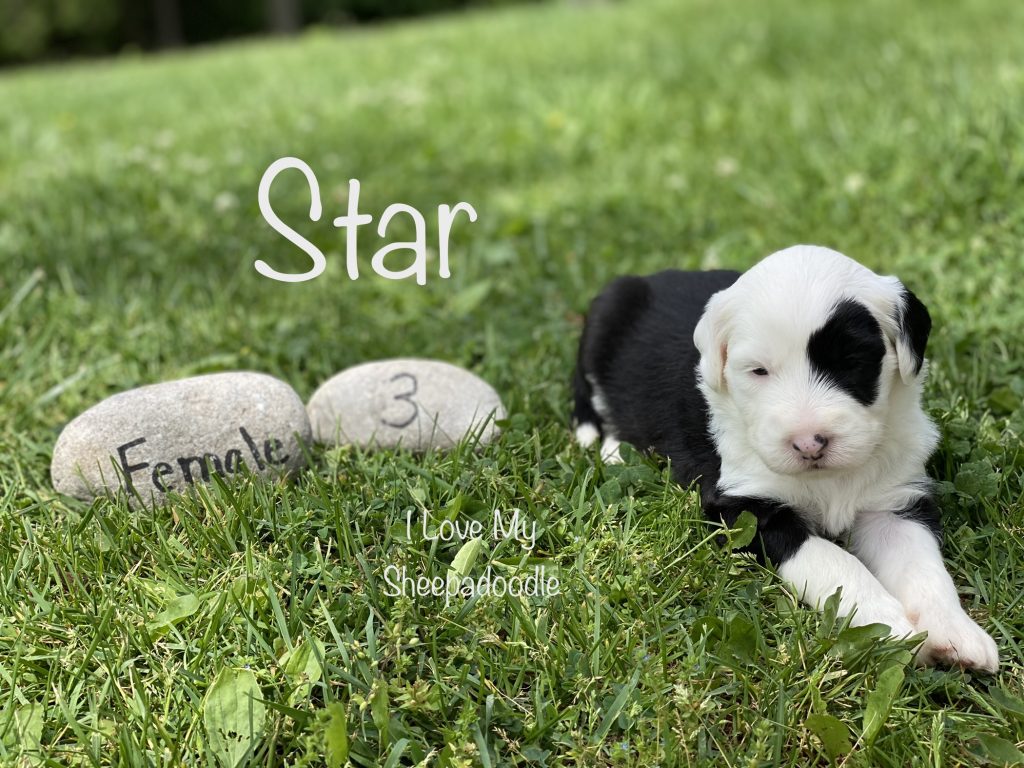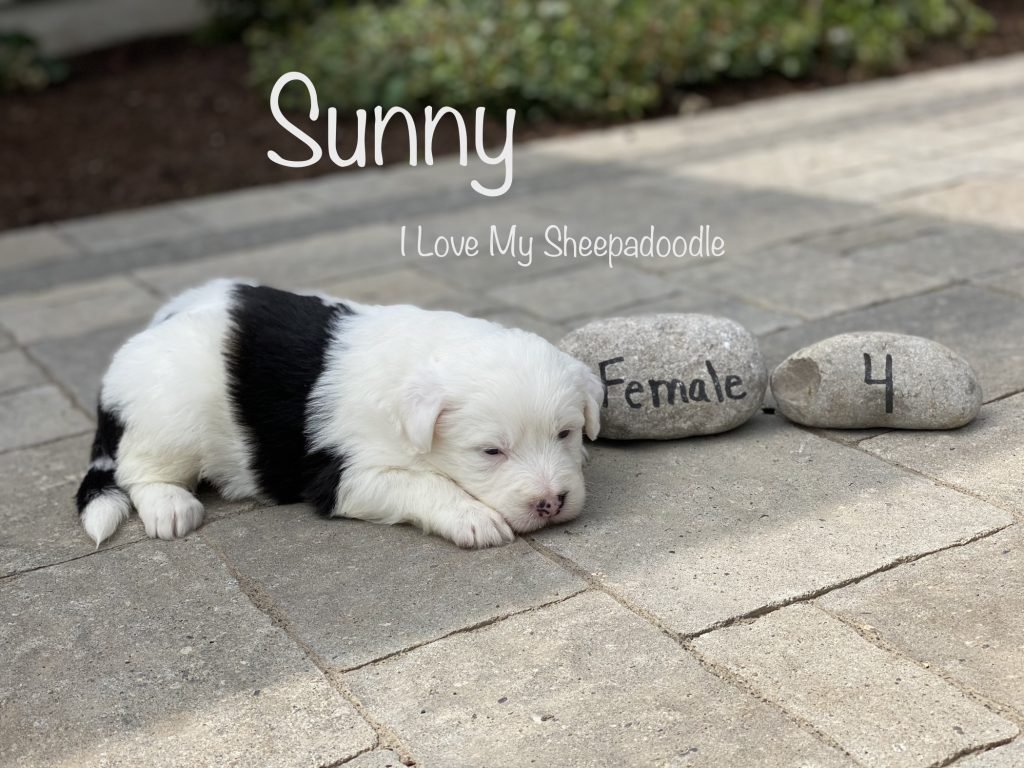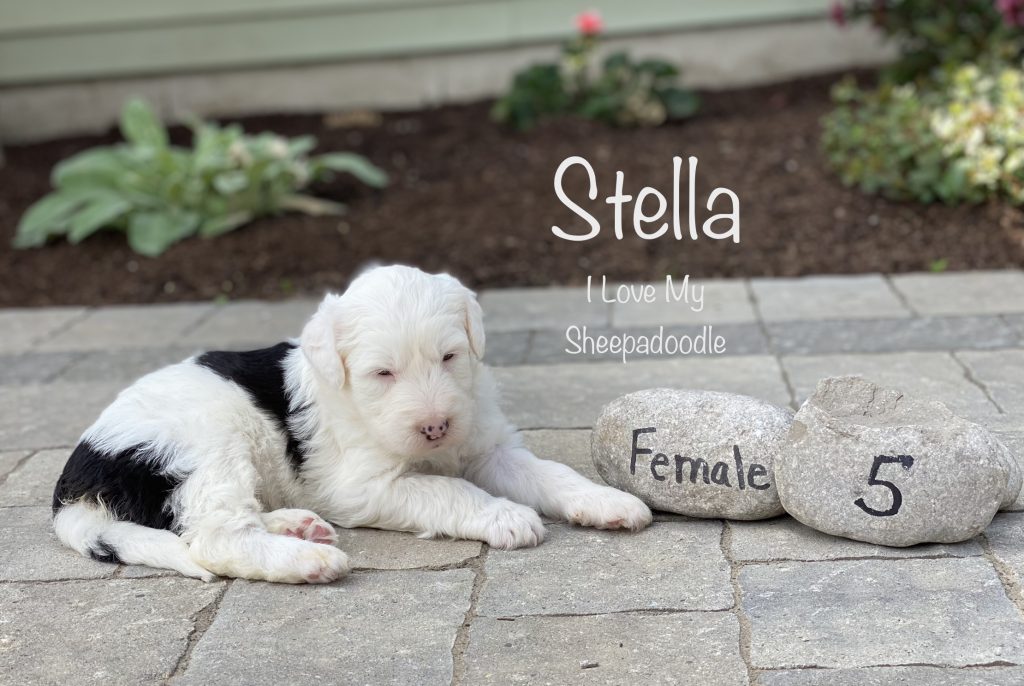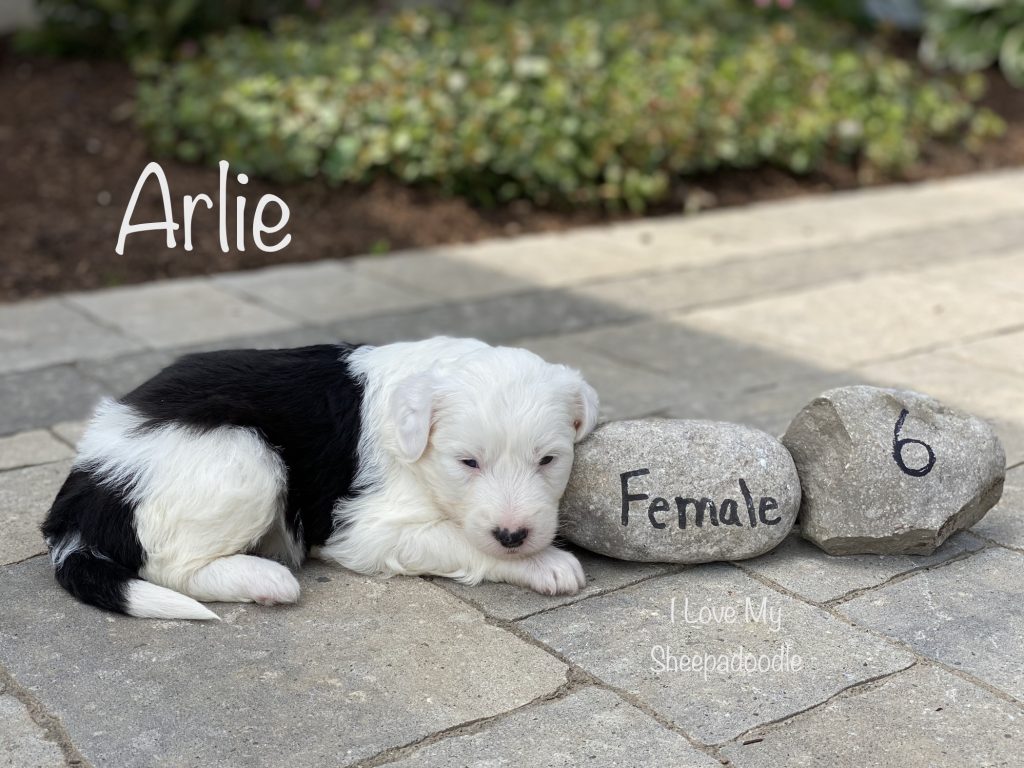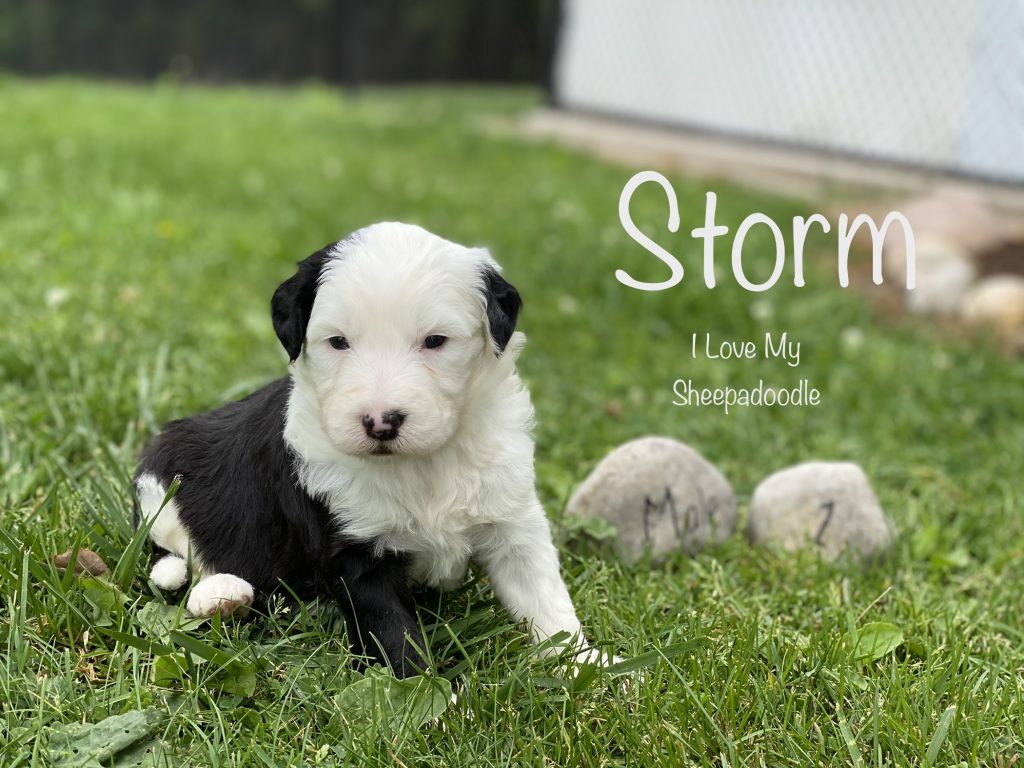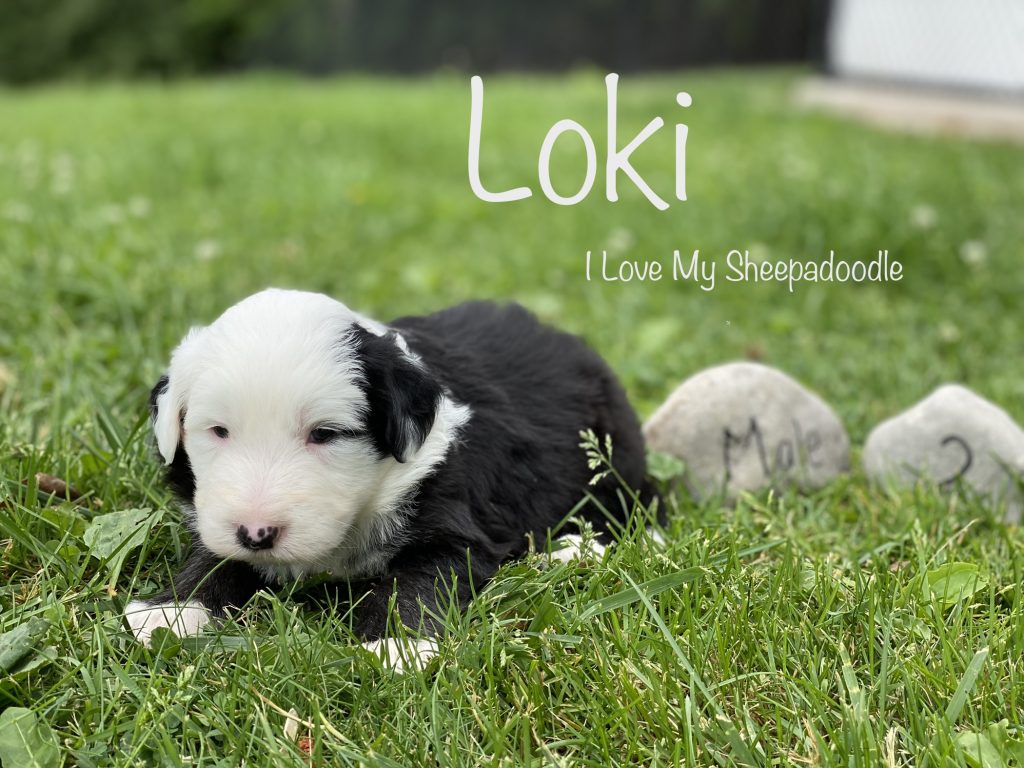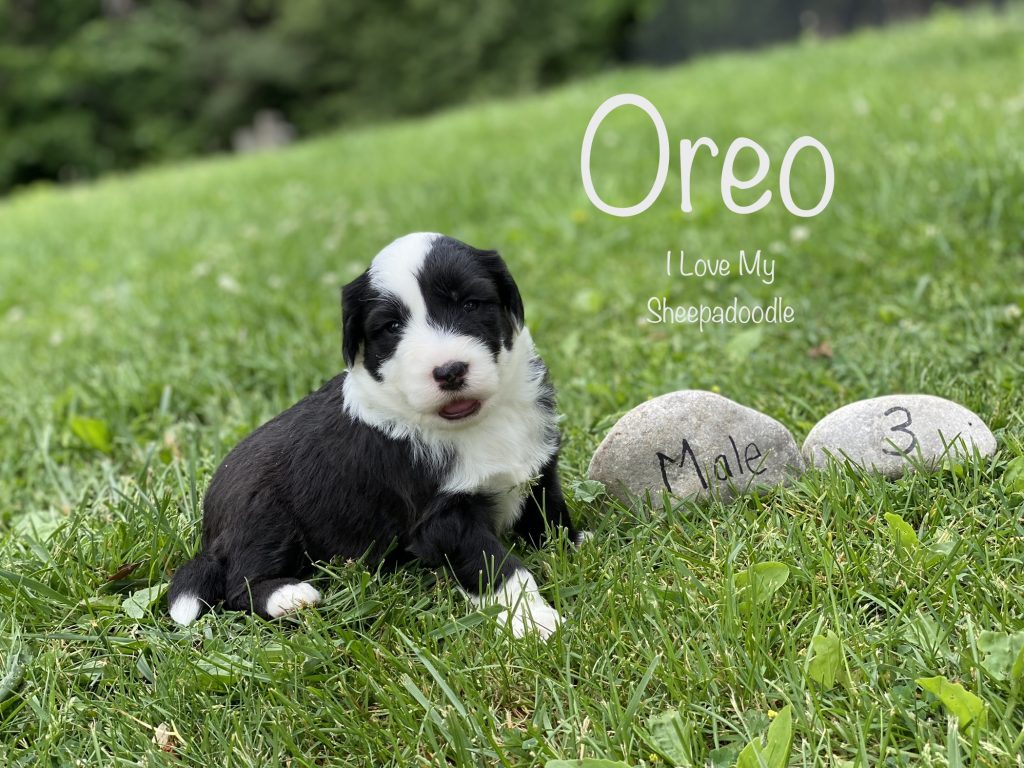 Lily is a fun loving dog.  She loves to go for walks, or runs around the neighbourhood trails or local hiking trails with her guardian family.  She is well loved by her guardian family and all her friends.   She is around 60 lbs matured. She has a straight, soft coat which sheds lightly in the Spring.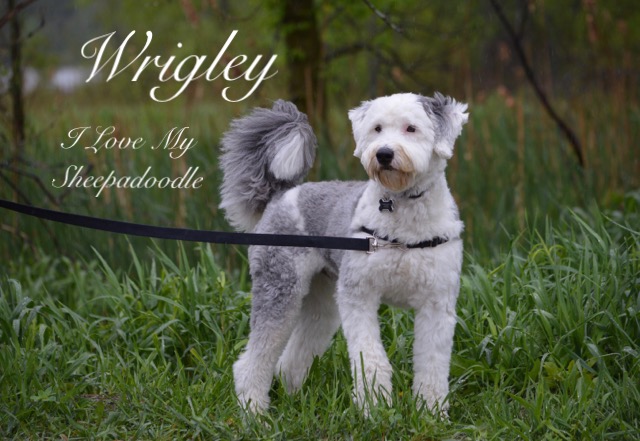 Wrigley is an easy going guy who will lounge around the yard, deck or house on most days.  He's up to fun when it comes and loves coming out to the country when it's time to make more Sheepadoodle puppies. He weighs in around 40 lbs.  He looks very much like a purebred Old English Sheepdog but just a miniature version.   Wrigley quickly becomes everyone's friend wherever he goes.