Missy & Einstein welcome together their first litter Sheepadoodles as a pair.  We have 5 boys and 4 girls.  These pups should mature to around 40 – 60 lbs give or take a bit.  These puppies have gorgeous markings and colours with a nice variety of colours and patterns!  The temperaments of these pups should be amazing as both mom and dad are lovely dogs!
This is a F1b litter so 75% Poodle and 25% Old English Sheepdog.  We have some wavy coats and some curly coats in this litter.  Both should be great choices for being hypoallergenic.
These pups will be ready to go home October 13, 2020 or after at the age of 8 weeks. They will have their first booster and several rounds of deworming. Our vet will also have done a thorough inspection of each pup.  Puppy picking is planned for early October by video call done in order deposits were made with those that confirmed to the waitlist below.  Photos will be posted around 1, 4 and 7 weeks of age on social media.
  Feel free to contact us or fill out our puppy application if you are interested in a future litter like this.  We are taking deposits and applications for Summer 2021 and after.
WAITING LIST
1. Breeders Pick on one female – Female 4 
2. Trish A ~ London, ON ~ Female 2
3. Kristen R ~ Whitby, ON ~ Female 3 ~ "HAZEL"
4. Shelley Z ~ Kanata, ON ~ Female 1
5. Nikhilesh S ~ Brampton, ON ~ Male 1 ~ "LUCKY"
6. Kelly B ~ New Hamburg, ON ~ Male 5 ~ "BEAU"
7. Laura B ~ Caledon, ON ~ Male 3
8. Rosemary M~ Etobicoke, ON ~ Male 2 ~ "SEAMUS"
9. Ellen T ~ North Bay, ON ~ Male 4 ~ "WINNIE"
3 WEEK PHOTOS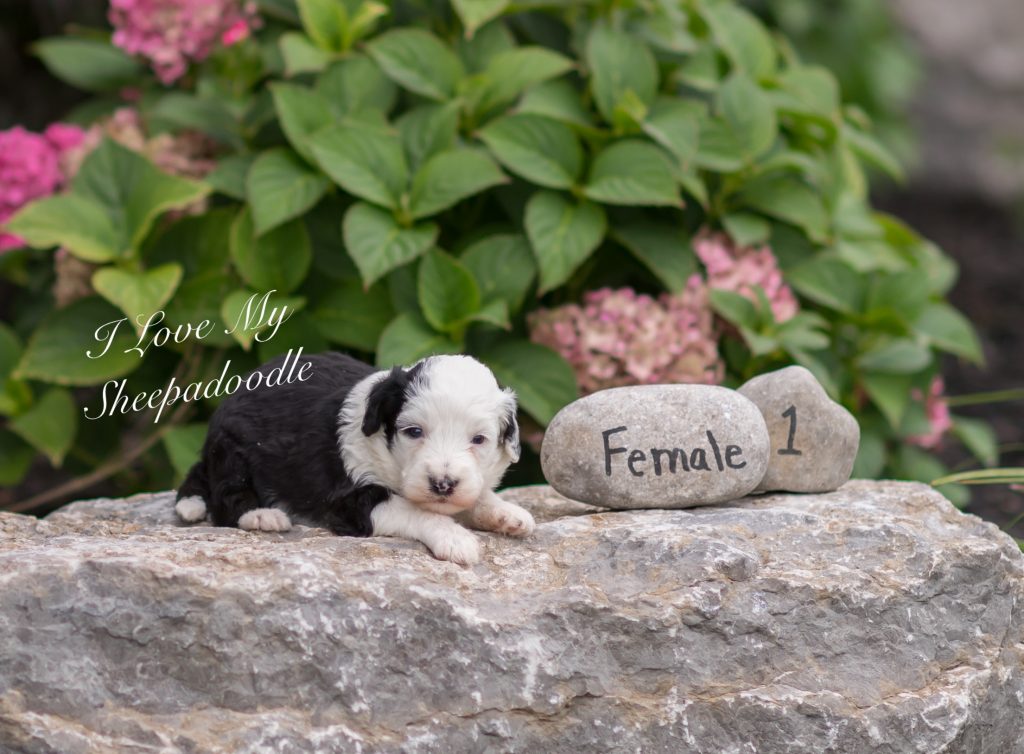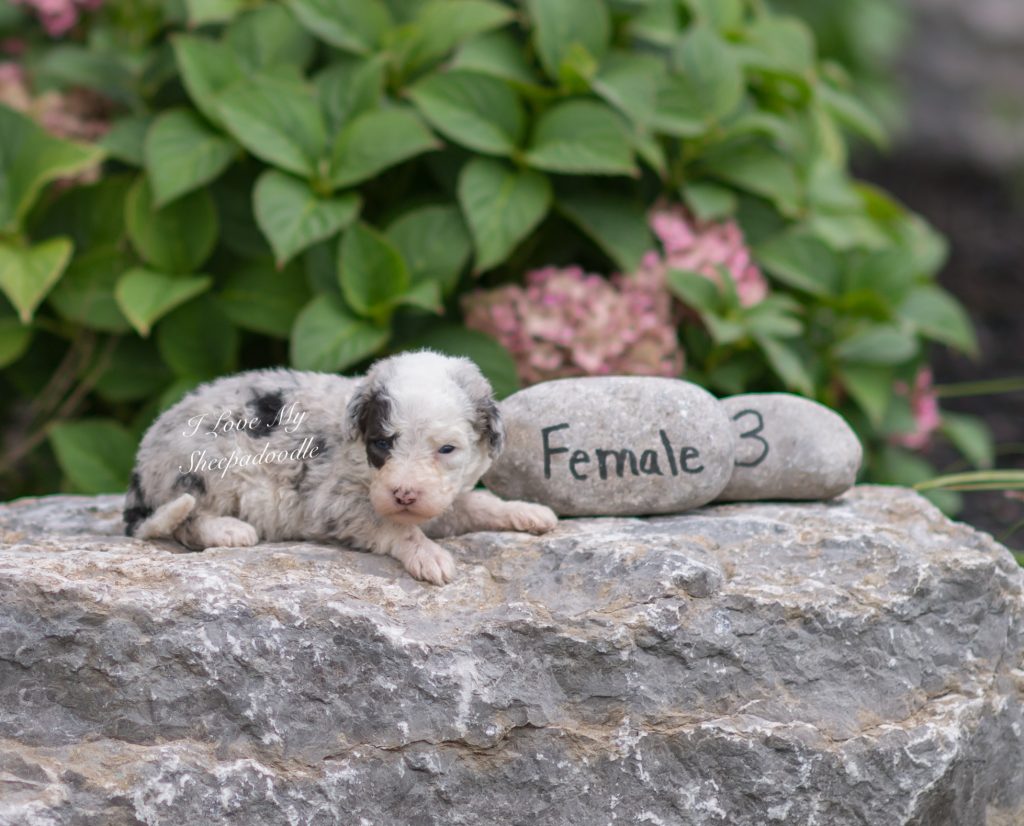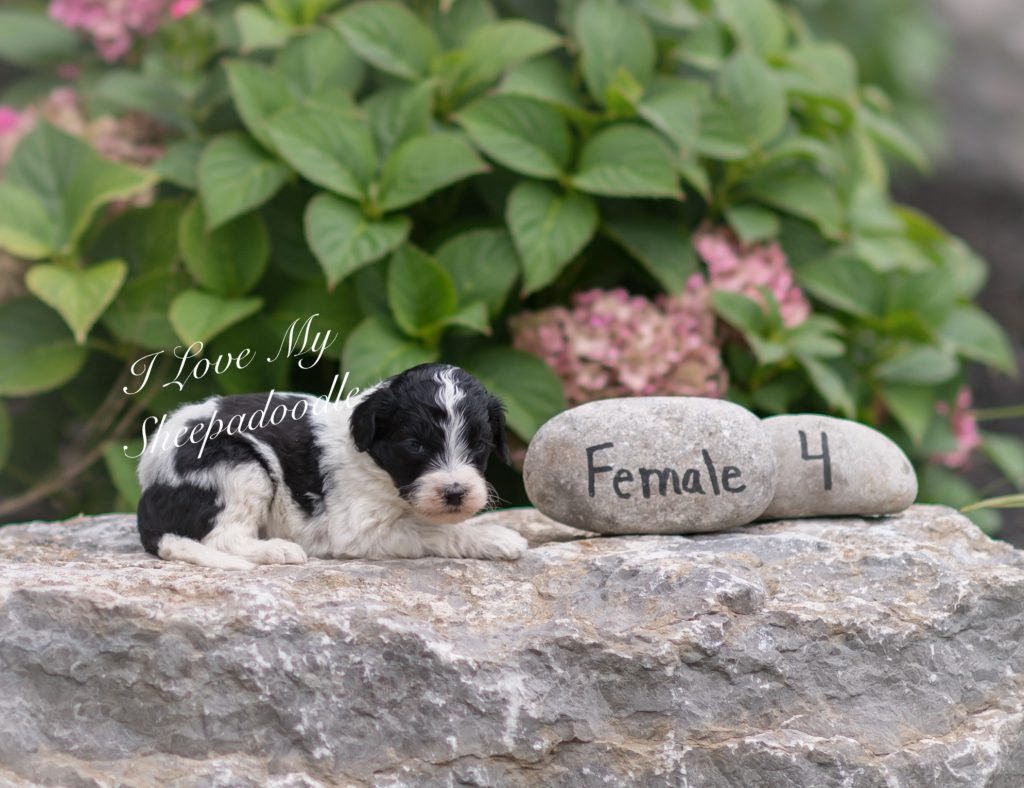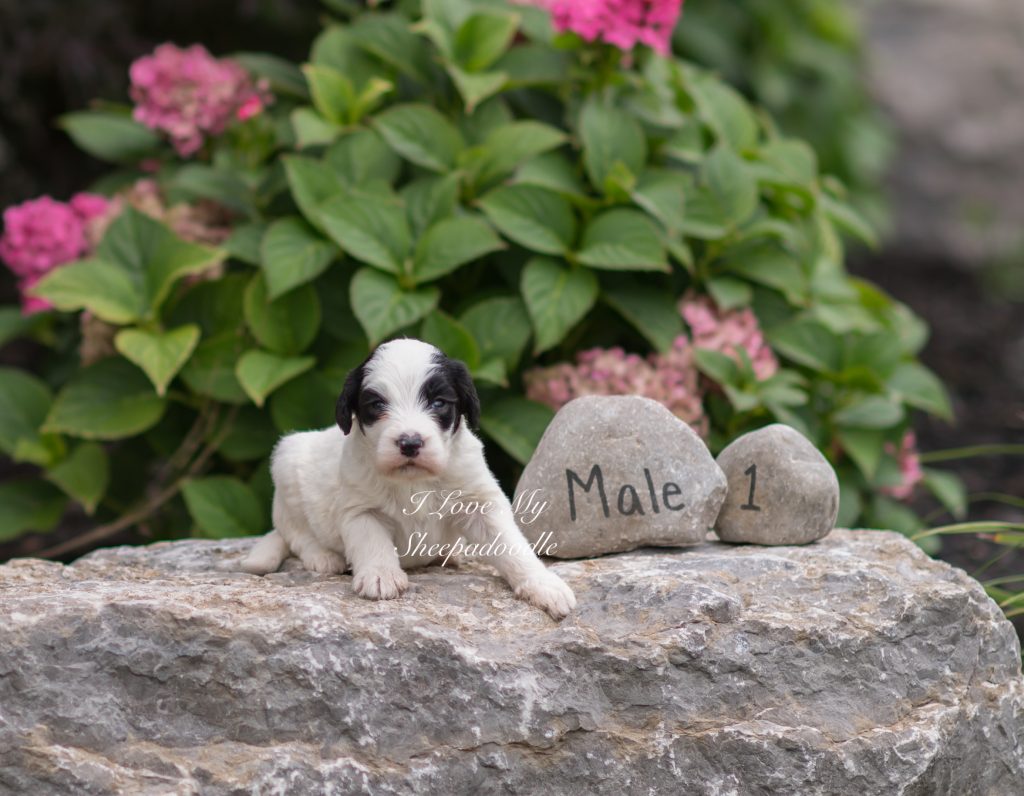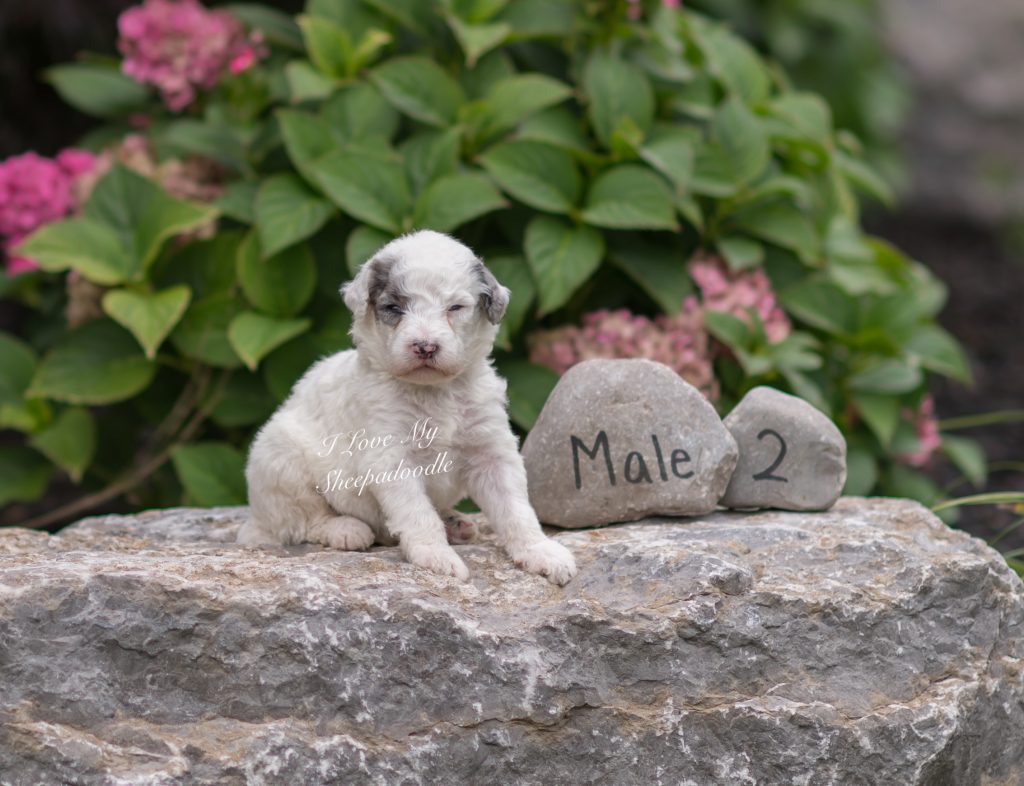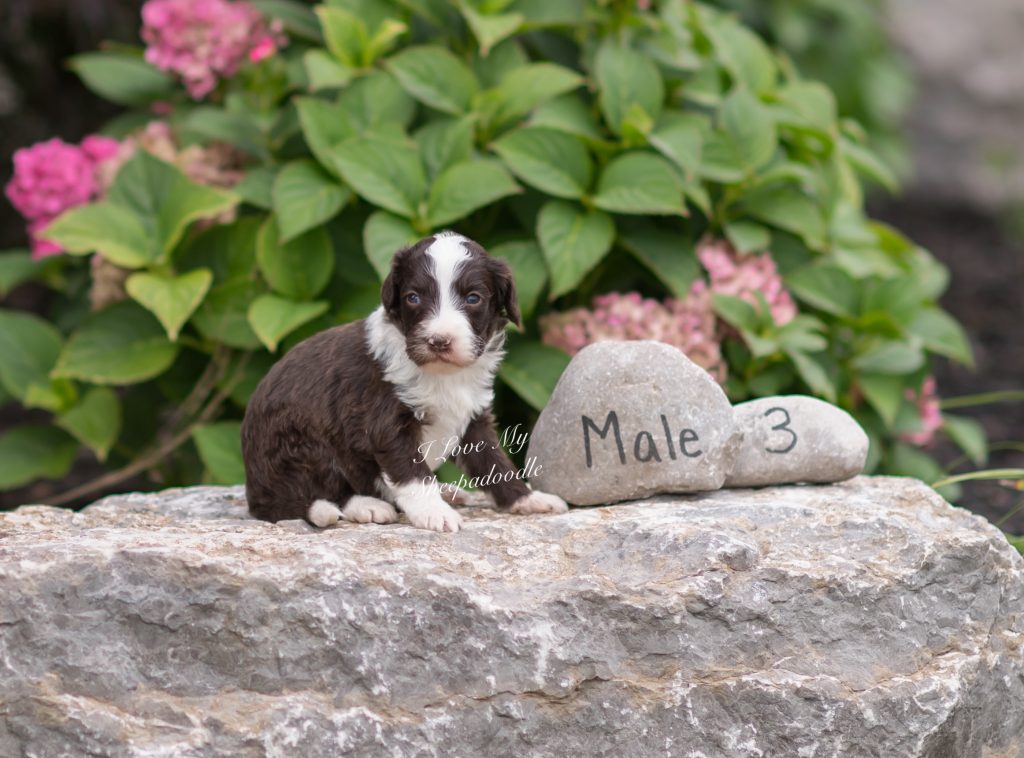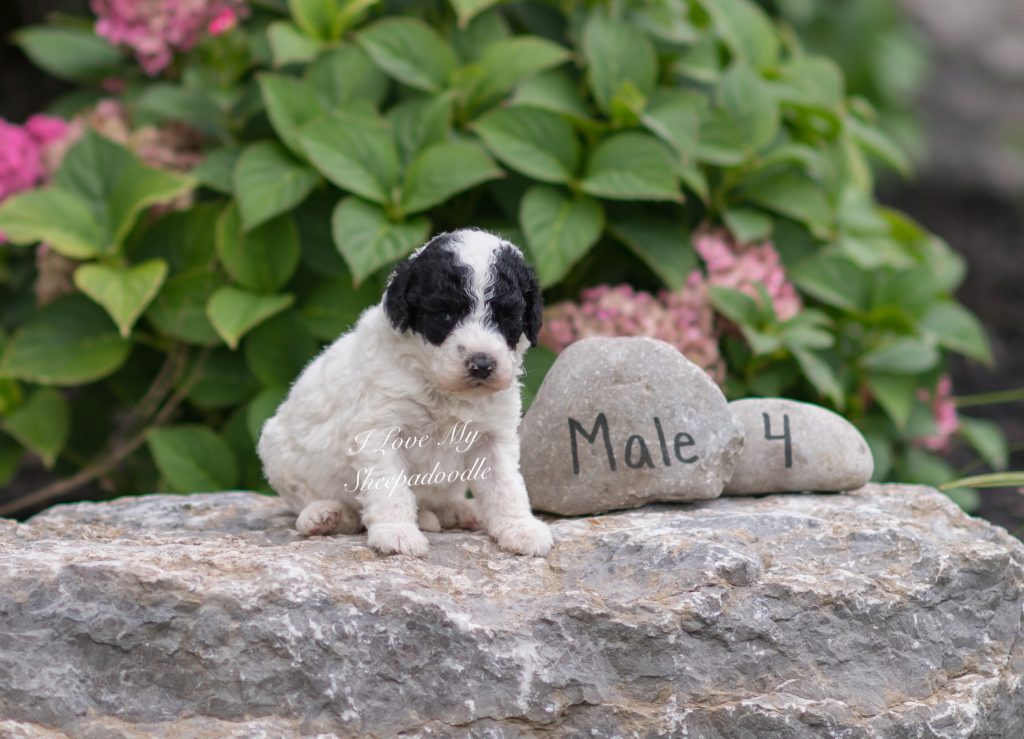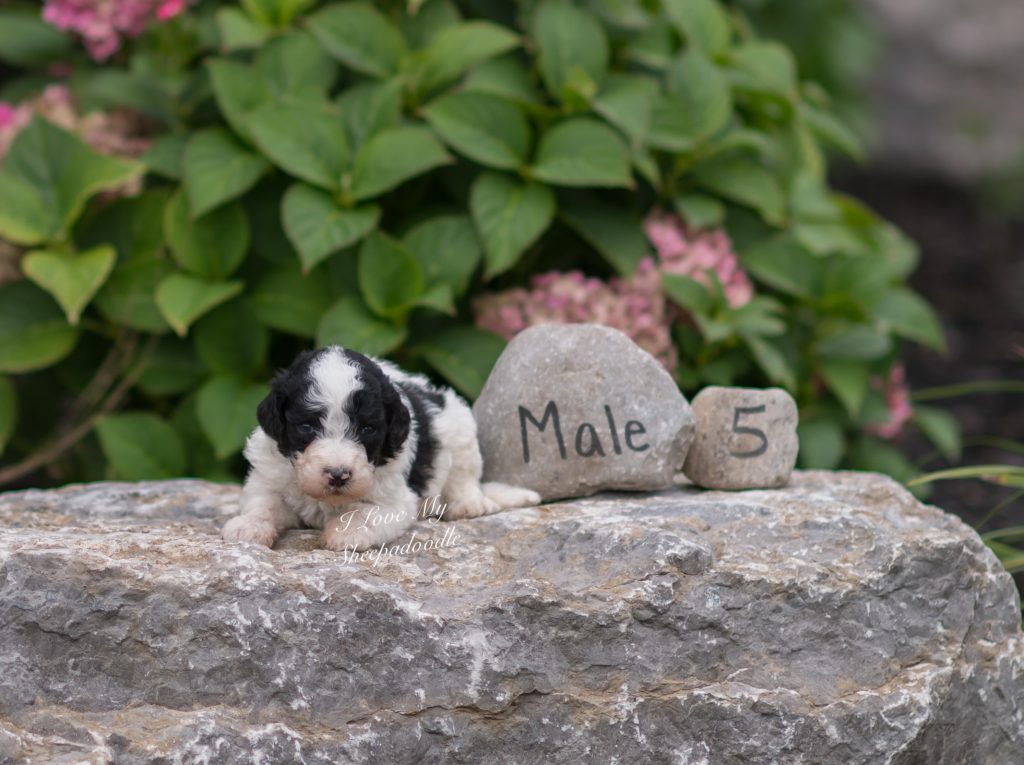 7 WEEKS PHOTOS