Indie & Wrigley have had their first litter of Sheepadoodles! We have 3 boys and 4 girls.  These pups should mature to around 45-55 lbs give or take a bit.  We have a variety of colours and markings.  This is a F2 litter since both parents are F1 Sheepadoodles. We have some wavy coats and some curly coats in this litter.   Their could be some light shedding in the wavy coats of this litter.  The colours could stay the same or fade as they get their adult coat – time will tell.
These pups will be ready to go home September 4, 2019 or after at the age of 8 weeks. They will have their first booster and several rounds of deworming. Our vet will also have done a thorough inspection of each pup.  Puppy picking is planned for around August 23 and 24 either in person or by video call done in order deposits were made.  Photos will be posted at 1, 3 and 6 weeks of age on social media.
  Feel free to contact us or fill out our puppy application if you are interested in one of these pups.
SOLD OUT – Next Moyen Litter Planned for Nov 2019

WATCH FOR 3 AND 6 WEEK PHOTOS
CHECK INSTAGRAM & FACEBOOK FOR MORE PHOTOS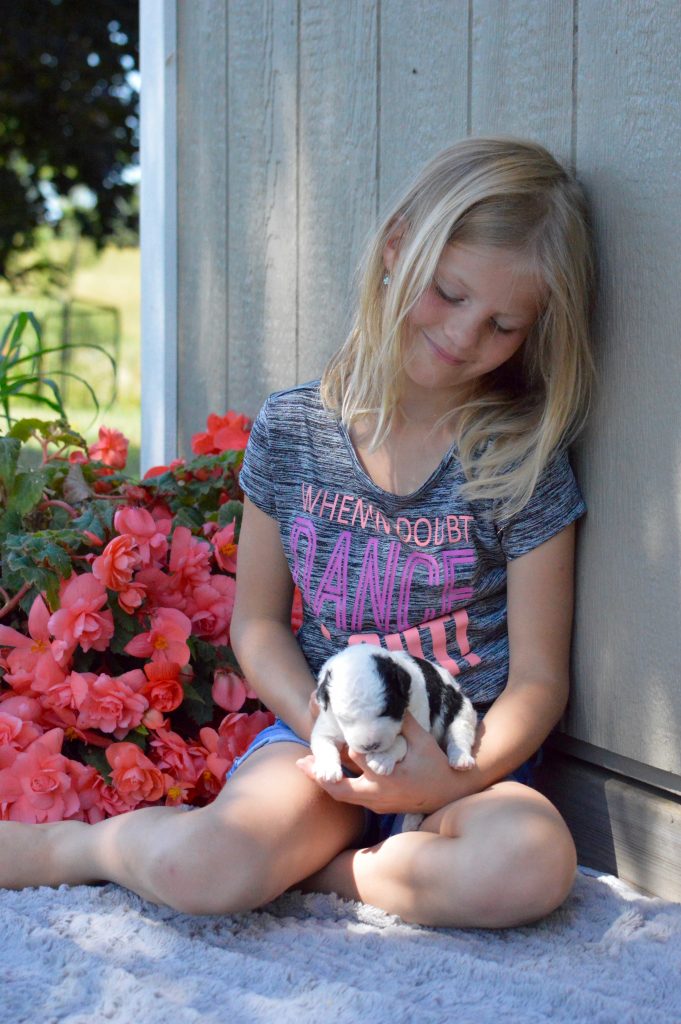 3 WEEK PUPPY PHOTOS
6 WEEK PUPPY PHOTOS