Occasionally we have a retired dog come available. Most of our breeding dogs are already in guardian homes but sometimes we keep some here too.  These dogs are great for people who like to skip the puppy stage.
Our dogs are used to going potty outside on their own in our indoor/outdoor kennel set up.  They are not formally house trained but with some commitment should catch on pretty quick.   All our dogs get along well with each other and with our family and staff.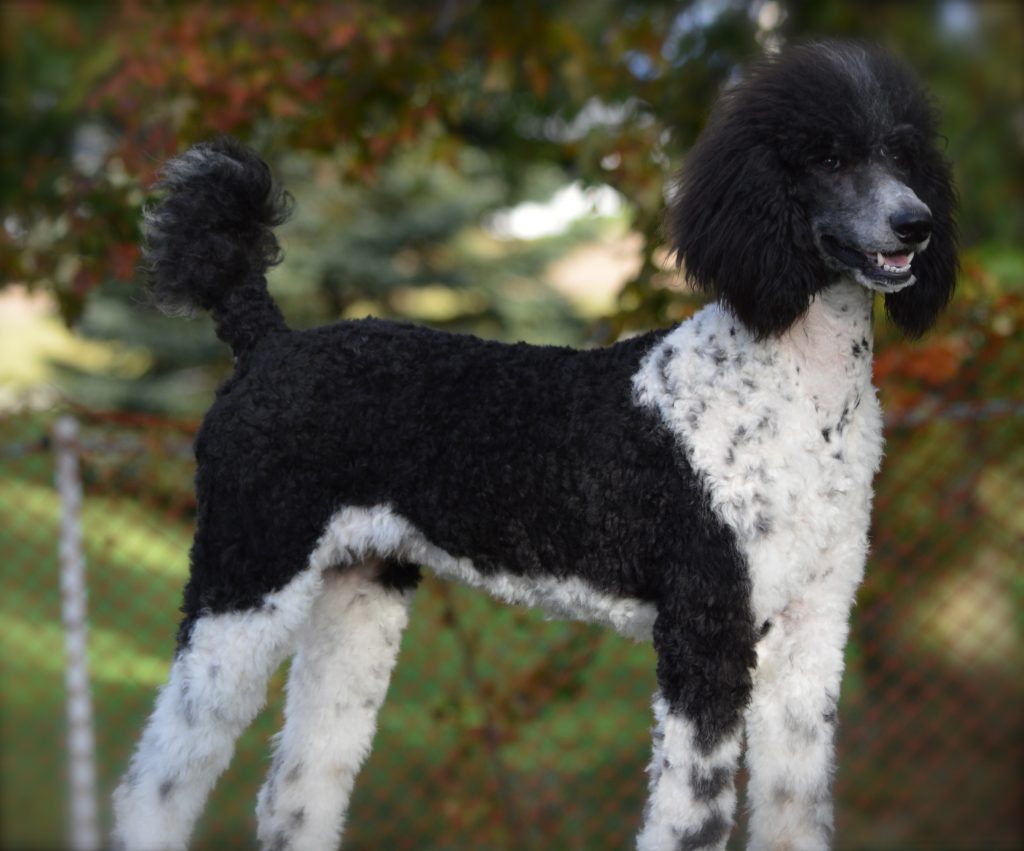 Missy is a purebred Standard Poodle that we have raised as a puppy.  She is bright, attentive and a well balanced dog.  She is also very affectionate and loving.  She is happy to get out for walks and playtime as well.  She is the proud mother of some of our lovely Sheepadoodles.  Missy has been spayed and is up to date on vaccines.  She will come freshly groomed and bathed.  We are looking for a home where she can enjoy the rest of her days hanging out, enjoying life, talking walks and having good family friends.
Missy is priced at $2,000 CD taxes in  ~ SOLD