Lexi & Henry welcome 7 cute little panda bear like Sheepadoodle pups!  There are 4 boys and 3 girls.  These pups should mature to around 50 – 80 lbs give or take a bit.  These puppies have gorgeous markings and the typical Old English Sheepdog look.  These pups could stay black and white like mom or go grey and white like dad – time will tell!
This is a F1 litter so 50% Poodle and 50% Old English Sheepdog.  These pups should have the wavy coat matured.  These pups should be good for being hypoallergenic.
These pups will be ready to go home July 15, 2020 or after at the age of 8 weeks. They will have their first booster and several rounds of deworming. Our vet will also have done a thorough inspection of each pup.  Puppy picking is planned for end of June/early July by video call done in order deposits were made.  Photos will be posted at 1, 3 and 7 weeks of age on social media.  We will also post a video of each individual pup the week of puppy picking so you can see them in action before puppy picking day.
These pups are reserved for those on our wait list.
WAITING LIST
Preferred Gender is noted but final decision is made on puppy picking day
Lorene Carvalho ~ Mississauga, ON ~ Male 2 ~ "Griswold"
Samantha Snetsinger ~ Whitby, ON ~ Male 3 ~ "Rookie"
Kimberly Staley & Michael Wartman ~ Odessa, ON ~ Male 4 ~ "Sir Winston"
Larry Banks ~ Lima, NY ~ Female 1
George Lausic ~ Georgetown, ON ~ Female 2 – "Lola"
Caitlin Ireland ~ Paris, ON ~ Male 1 – "Guinness"
Jasmine Biasi ~ New Market, ON ~ Female 3 ~ Stella

WEEK 4 PHOTOS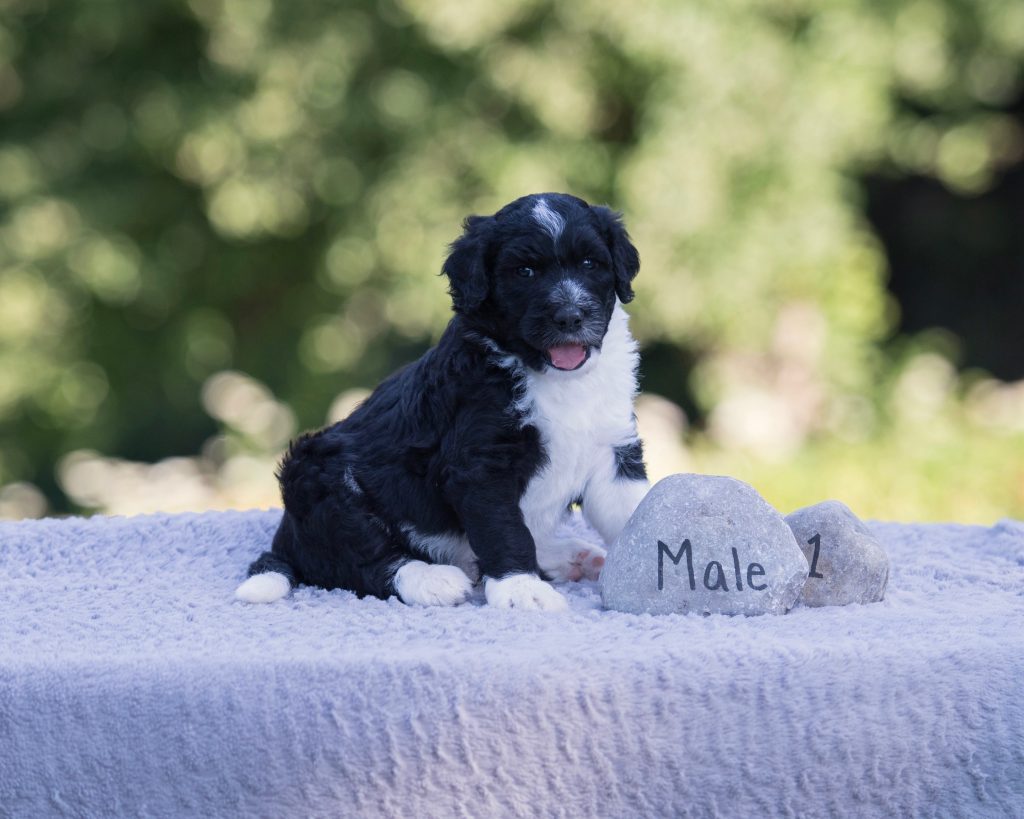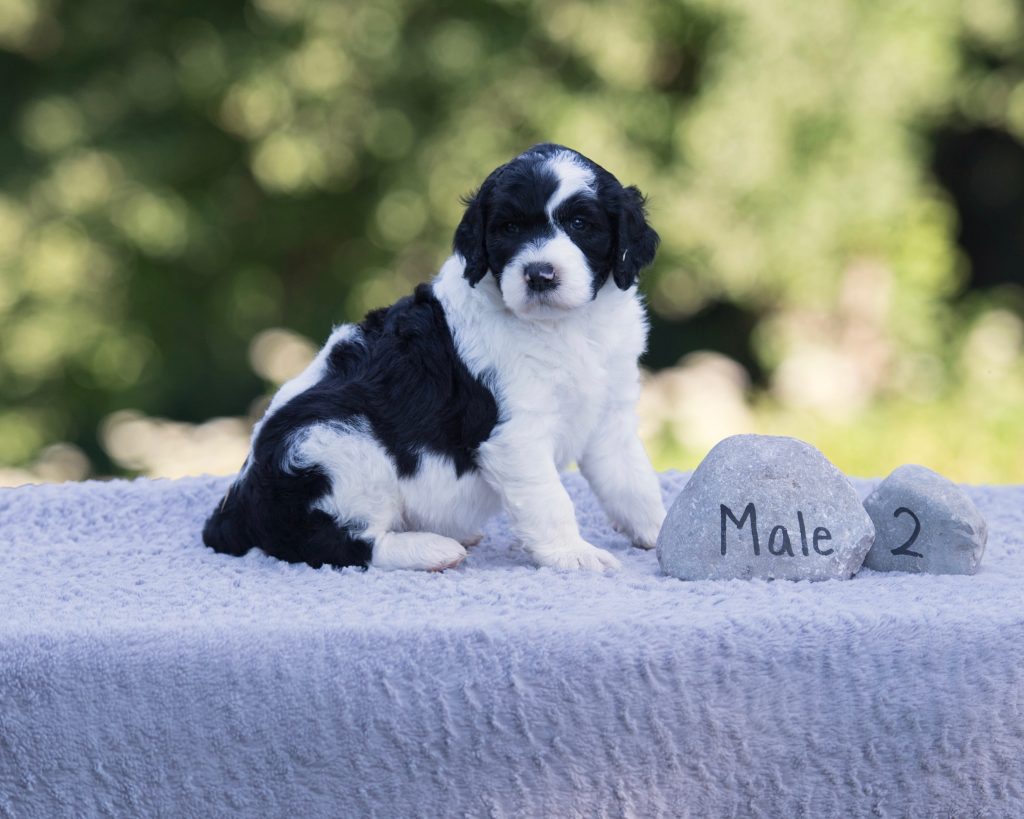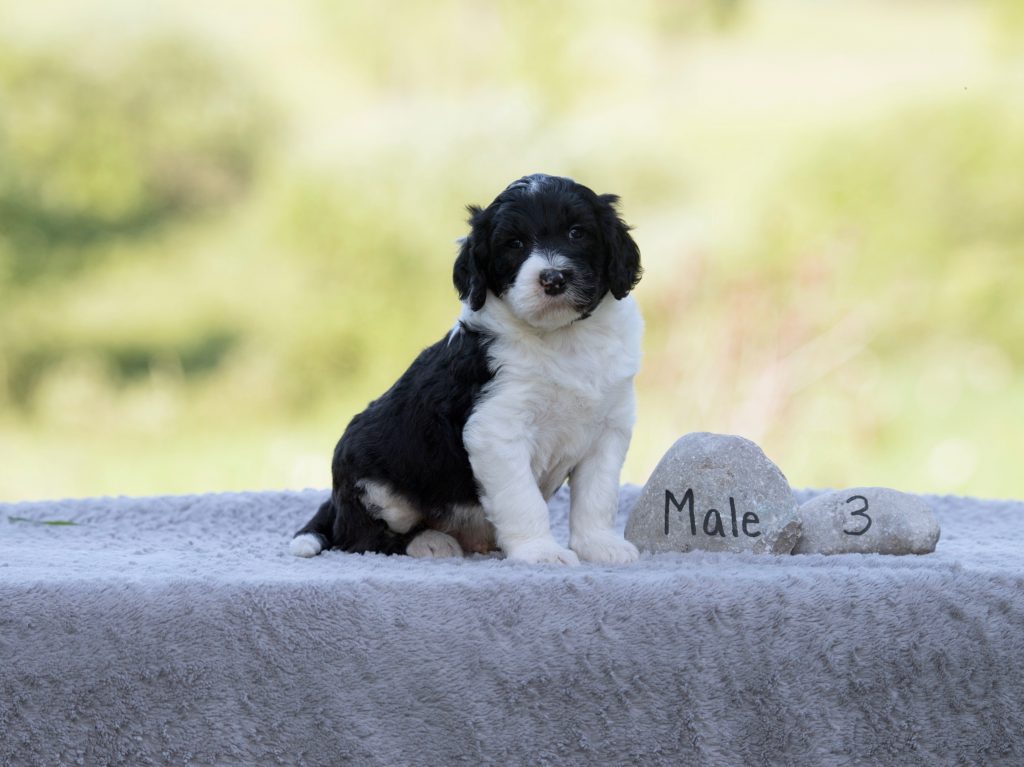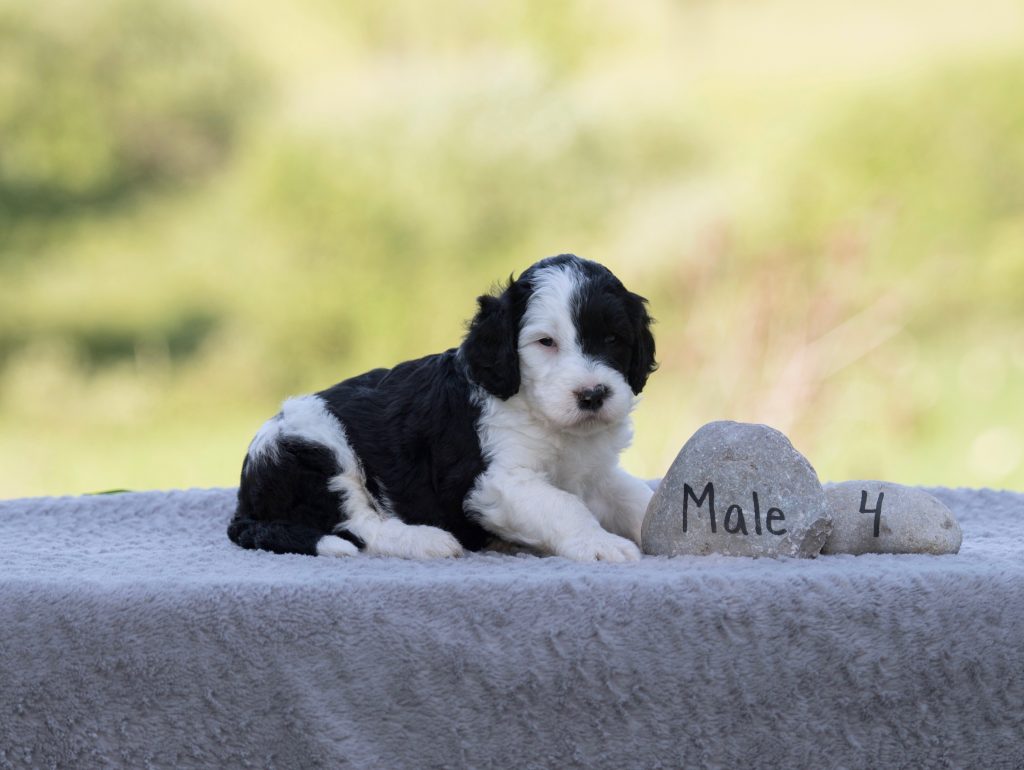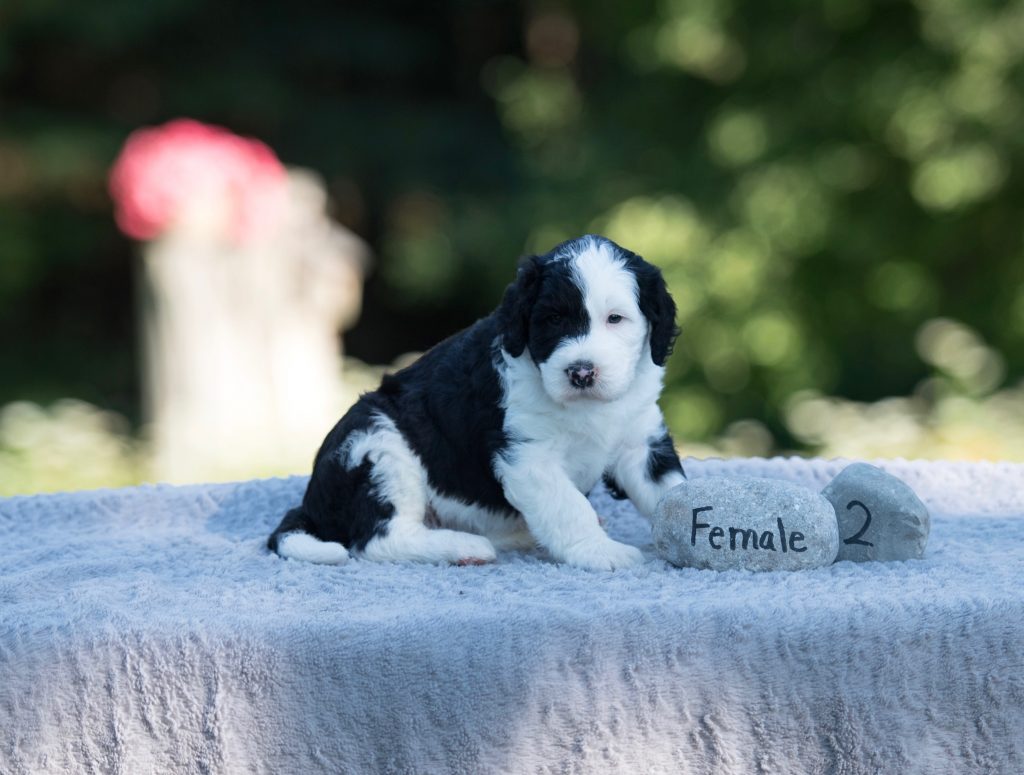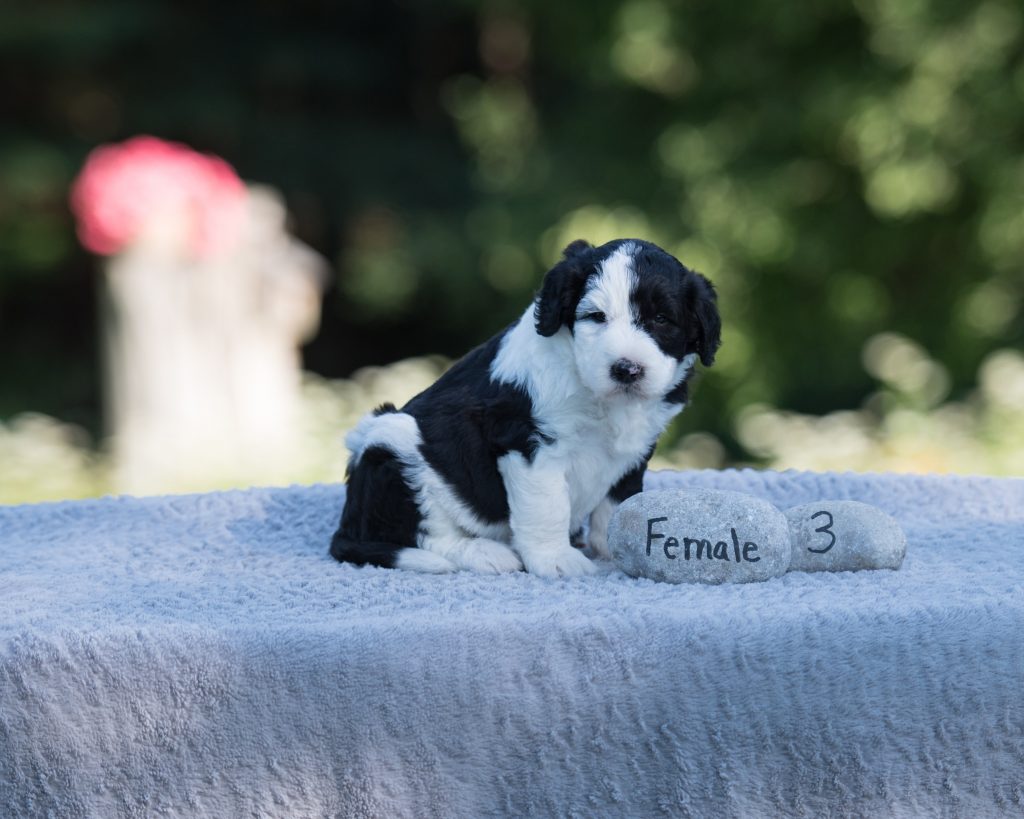 7 WEEK PHOTOS
ENJOY PAST PHOTOS OF LEXI'S PREVIOUS LITTER
OF F1B MOYEN SHEEPADOODLES