OPENINGS AVAILABLE!!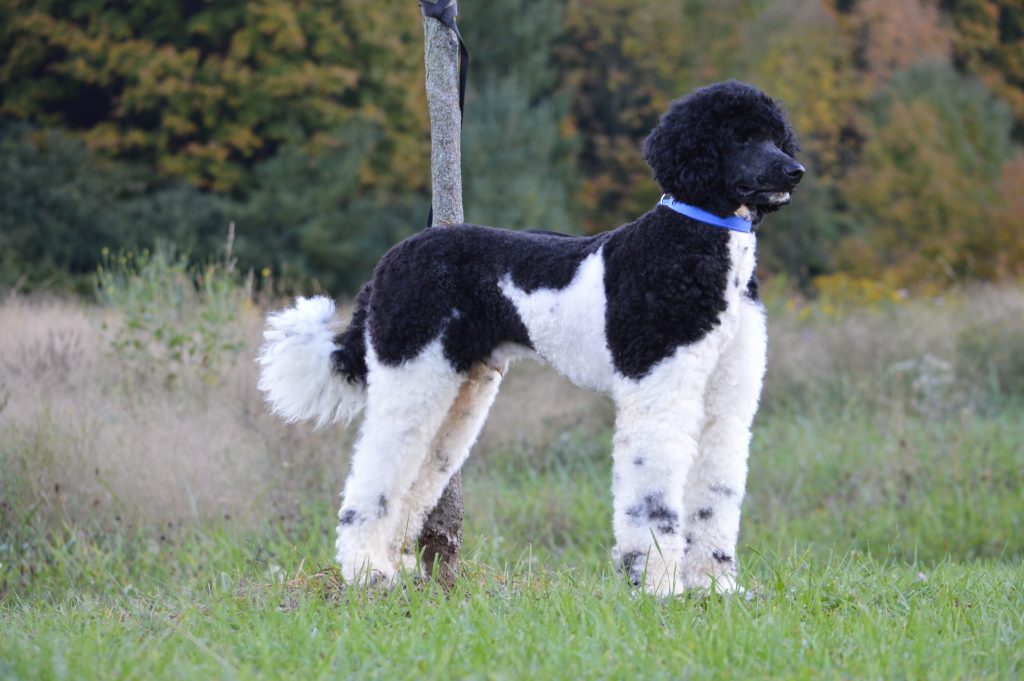 Suzie & Marlin had their first litter of F1 Standard Sheepadoodle puppies.   There are 12 puppies in total, 7 boys and 5 girls.  These puppies should mature to around 50 – 70 lbs.   We expect wavy hair to gentle curl in their coats for this litter.  Suzie is a affectionate, loyal dog and her guardian home loves her lots!  Marlin is playful and outgoing.  He has a deep black coat. These pups can either stay black and white like Marlin or will turn grey and white like Suzie – time will tell!
We have openings available in this litter. We will start going through our master wait list to find out who wants a pup from this litter but there is room for more! So if you are interested in adding a larger Sheepadoodle pup to your home this fall this could be the pup for you!  Puppy picking will be planned for Sept 2nd in deposit order. Puppy pick up date is Sept 18th or after. These puppies are priced at $2,500 CD taxes in.
WAITING LIST
OPENINGS AVAILABLE! 
1. Meagan Samson ~ Ottawa, ON ~ Green Collar Male
2. Vanessa Gagesch ~ Toronto, ON ~ No Collar Male
3. Ardyth McCartney ~ Hamilton, ON ~ Red Collar Male
4. Maia & Yori ~ Kleinburg, ON ~ Brown Collar Male
5. Glenn Ludwig ~ Briar Mano, NY ~ Yellow Collar Girl
6. Kimberly Smith ~ Ajax, ON ~ Purple Collar Girl
7. Kate Dowhan ~ Guelph, ON ~ Yellow Collar Boy
8. Kathy Weiss ~ Saratoga, CA ~ Red Collar Girl
9. Nicole Conner ~ Whitby, ON ~ Black Collar Male
10. Paddi Dewmyn ~ Georgetown, ON ~ Black Collar Girl
11. Alexandra George ~ Ottawa, ON ~ Blue Collar Boy
12.
Contact Us or fill out our online puppy application if you are interested in one of these puppies!
3 WEEK PHOTOS
6 WEEK PHOTOS
OPENINGS AVAILABLE!