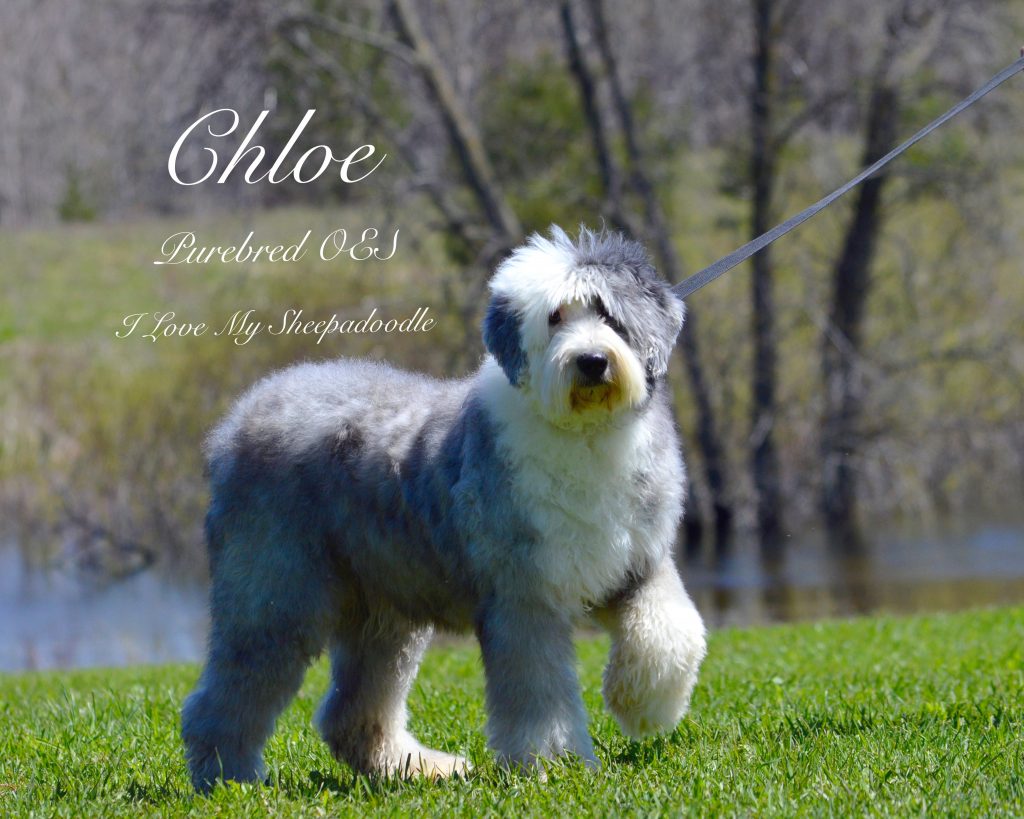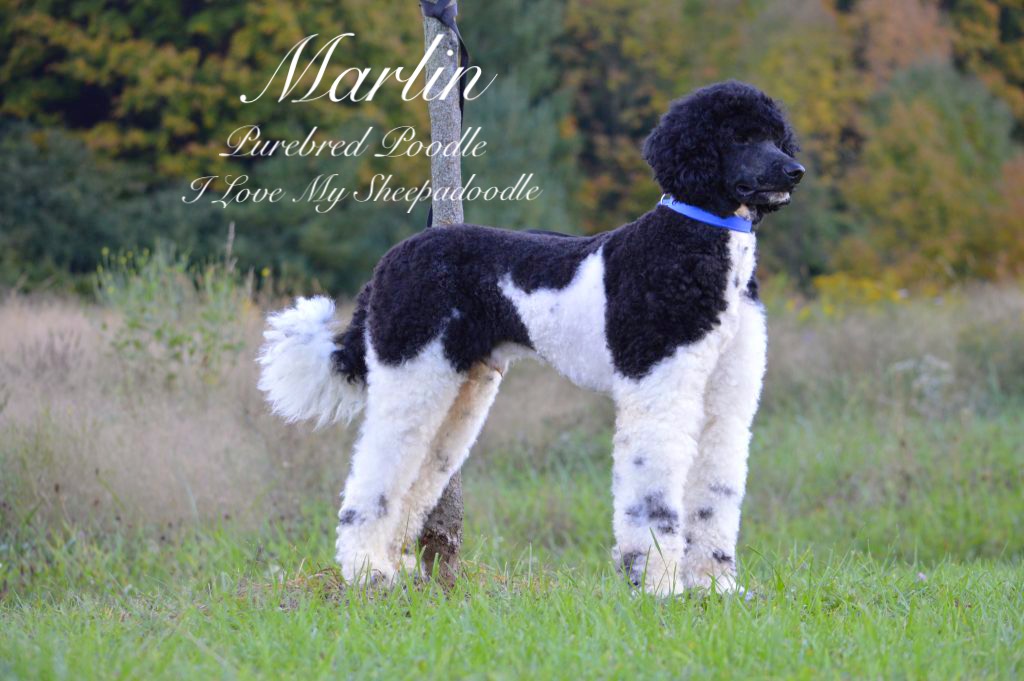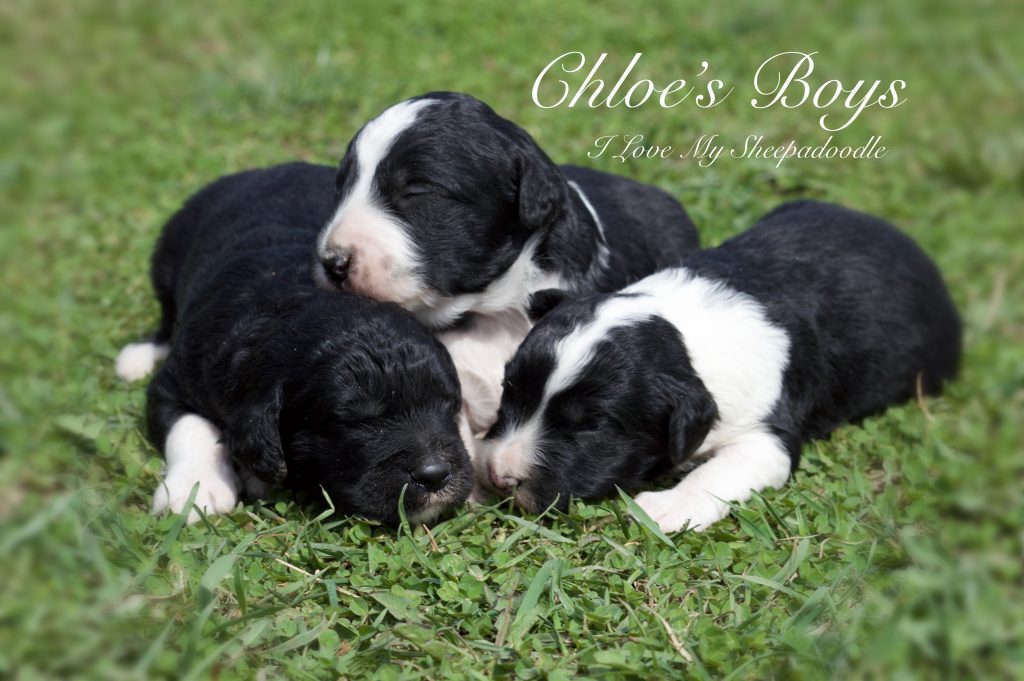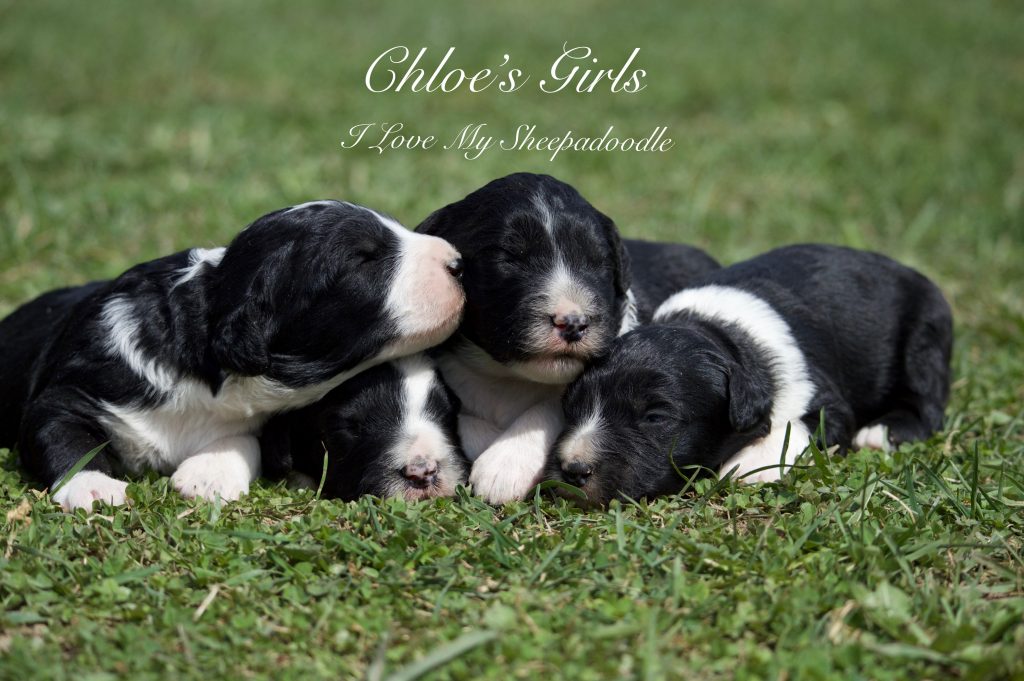 RESERVED FOR THOSE ON OUR WAITLIST
Chloe and Marlin had a beautiful litter of F1 Standard Sheepadoodle puppies Monday, March 29, 2021.  We have 3 healthy boys and 4 lovely little girls.   As you can see these pups have nice full, wavy coats in the black and white tuxedo marking.  Chloe and Marlin's pups tend to have more of a boxy OES look! These puppies will mature to around 60 to 85 lbs.
We will work through our existing master list from 2020.  If there is any openings we will let those on our email updates list know.
Puppy picking is planned for late May 7 – 8, 2021 and will be done virtually.  The pups can go home between 8 and 9 weeks of age.  The pups can go home May 24, 2020 or after.  Please note we are closed Sundays.
When the pups go home, they will have their first booster and several rounds of deworming complete. Our vet will also have done a thorough inspection of each pup.   We send the pups home with a puppy pack containing some puppy food, vitamins, a scented blanket, toy or bully stick and their health record booklet with their vaccination certificate.
Additional individual photos will be posted around 4 weeks of age on our website and social media.  The day or two before puppy picking we will post individual videos of each puppy on our Instagram page.  Puppy picks will be posted here when they happen.

Puppy picking planned for May 8, 2021 afternoon
Breeder's Pup ~ Lisa W ~ Female 2 ~ "Winnie"
 Krista K ~ Male 1 ~ "Moose"
Mario M ~ Male 2 ~ "Apollo"
 Jason & Sofia K ~ Female 3 ~ "Isla"
 Mary B ~ Female 1 ~ "Ivy"
 Lamoye S ~ Male 3  ~ "Range"
Timberly A ~ Female 4 ~ "Mabel"
4  WEEK PHOTOS