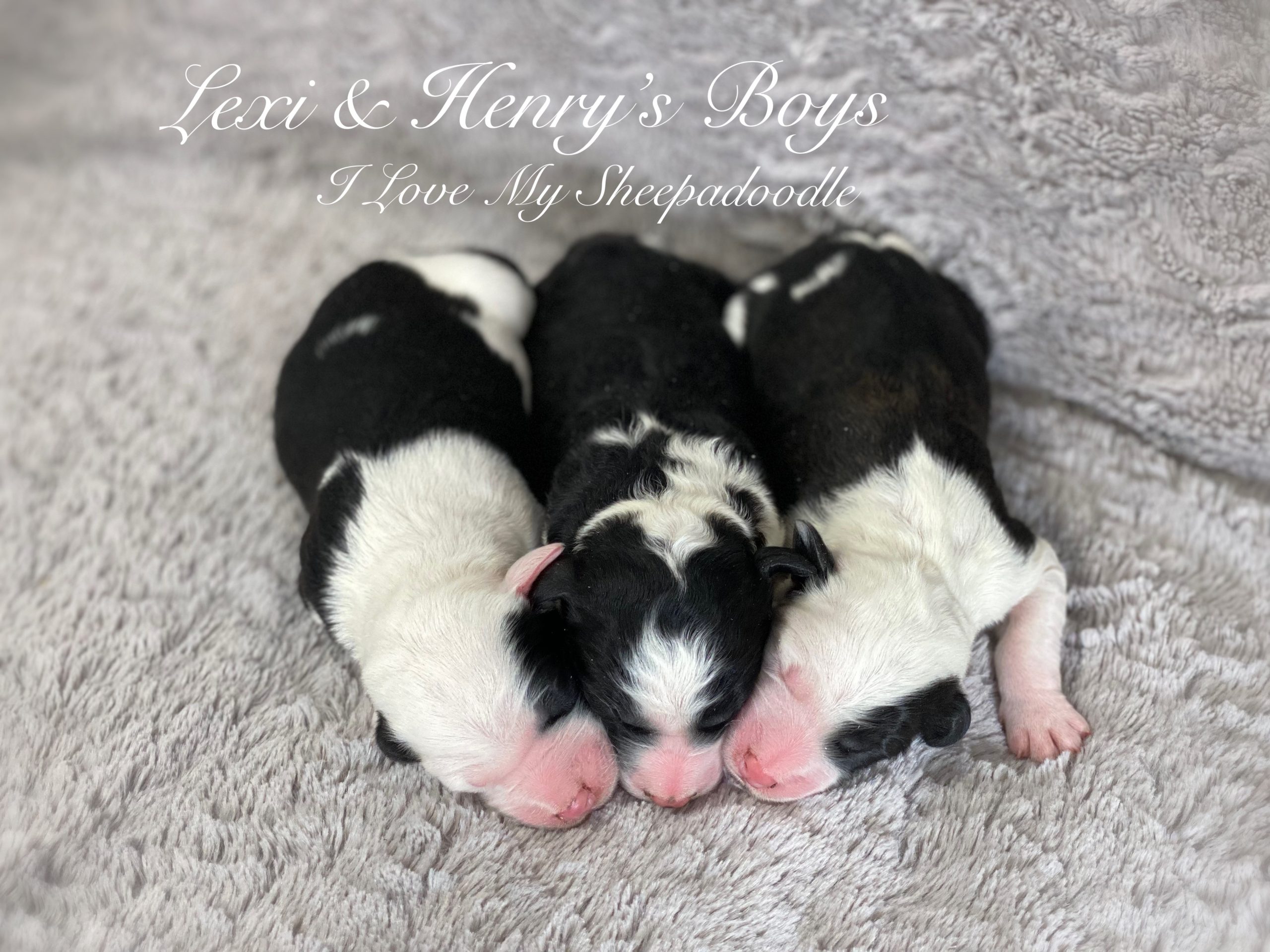 Lexi & Henry welcome 3 cute little panda bear like Sheepadoodle pups!  This is a litter of 3 chunky, handsome boys!  These pups should mature to around 70 – 85 lbs give or take some.  These puppies have gorgeous markings and the typical Old English Sheepdog look.  These pups could stay black and white like mom or go grey and white like dad – time will tell!
This is a F1 litter so 50% Poodle and 50% Old English Sheepdog.  Male 1 and 3 have the wavy coat. Male 2 has a little bit of a gentle curl. These pups should be good for being hypoallergenic.
 Puppy picking is planned for Tuesday, April 19, 2022 by video call done in order of waitlist.  Photos will be posted around 1 and 4 weeks of age on social media.  We will also post a video of the pups on instagram the week of puppy picking so you can see them in action before puppy picking day.  On puppy picking day we will send you a photo of the pup you took to share with friends and family.
These pups will be ready to go home Tuesday, May 10, 2022 or after between the 8 – 9 wks of age. The pups will have their first booster and several rounds of deworming. Our vet will also have done a thorough inspection of each pup.  We will have a puppy pack for each pup with a scented blanket, toy, food coupon previously mailed for online delivery, vet records and vitamin samples, plus the love and fun our family puts into them!
These pups are reserved for those on our wait list but if they pass we will have openings available.  We will send out an email notification to our email subscribers once we know.
These pups are priced at $3,500 CD taxes included

WAITING LIST
Time Slot is beside your name for our virtual puppy selection on April 19, 2022
1. Bill & Amy L ~ Male 1 ~ Frankie
2. Emily F ~ Male 3
3. Rod S & Emily ~ Male 2 
THIS LITTER IS RESERVED FOR THOSE ON OUR OLD WAITLIST
JOIN OUR EMAIL LIST FOR NOTIFICATIONS ON FUTURE LITTERS

1 WEEK PHOTOS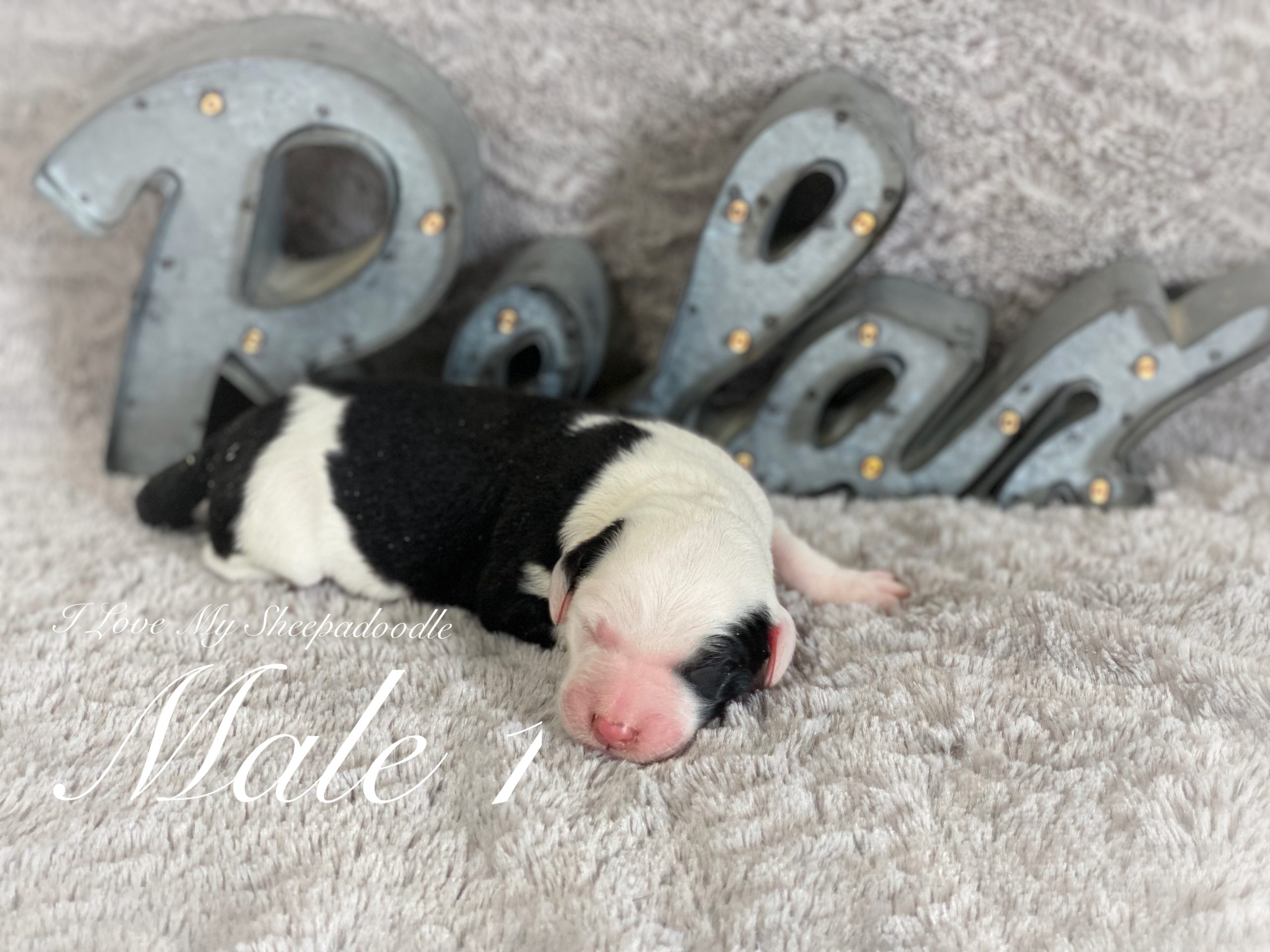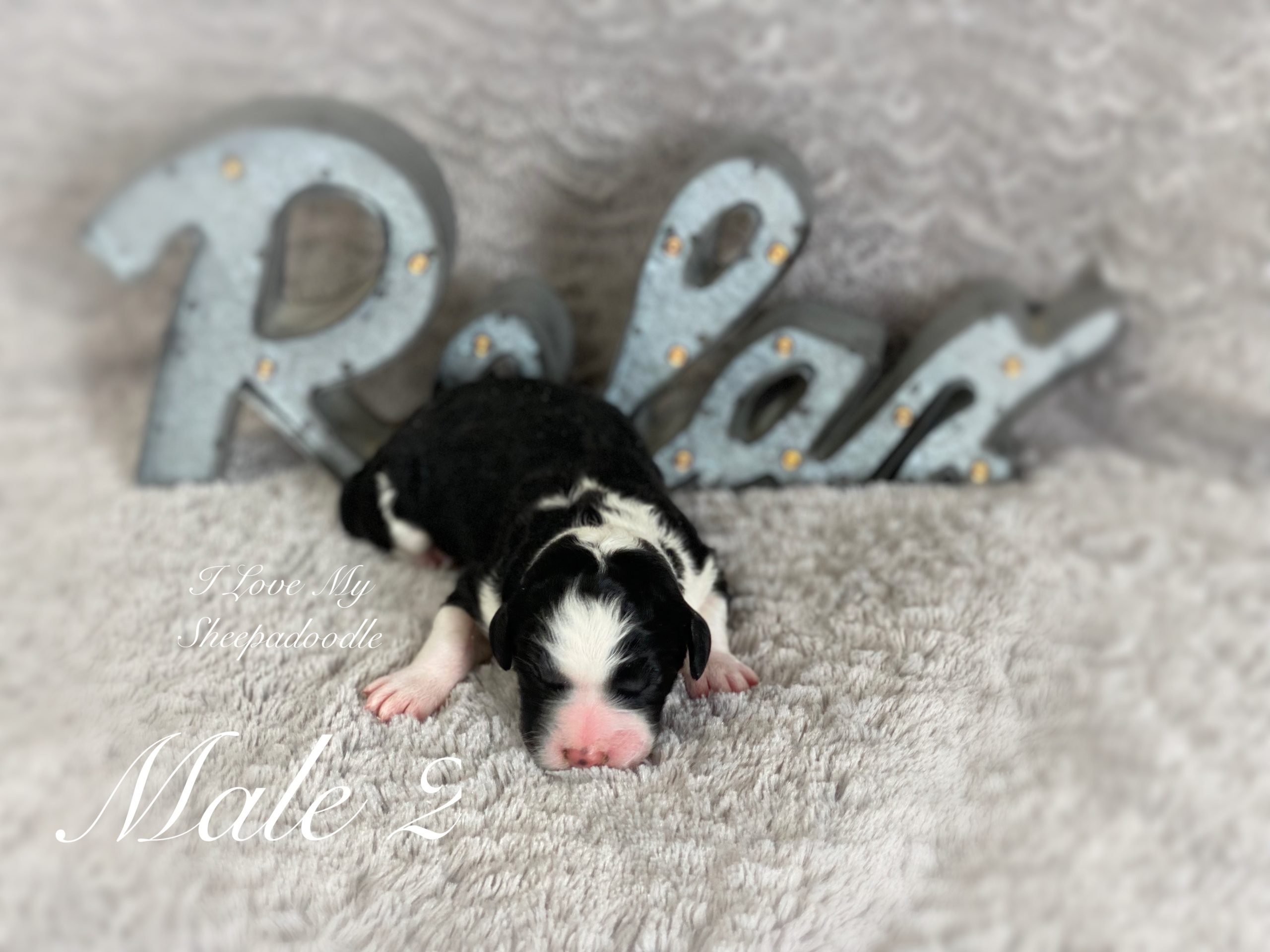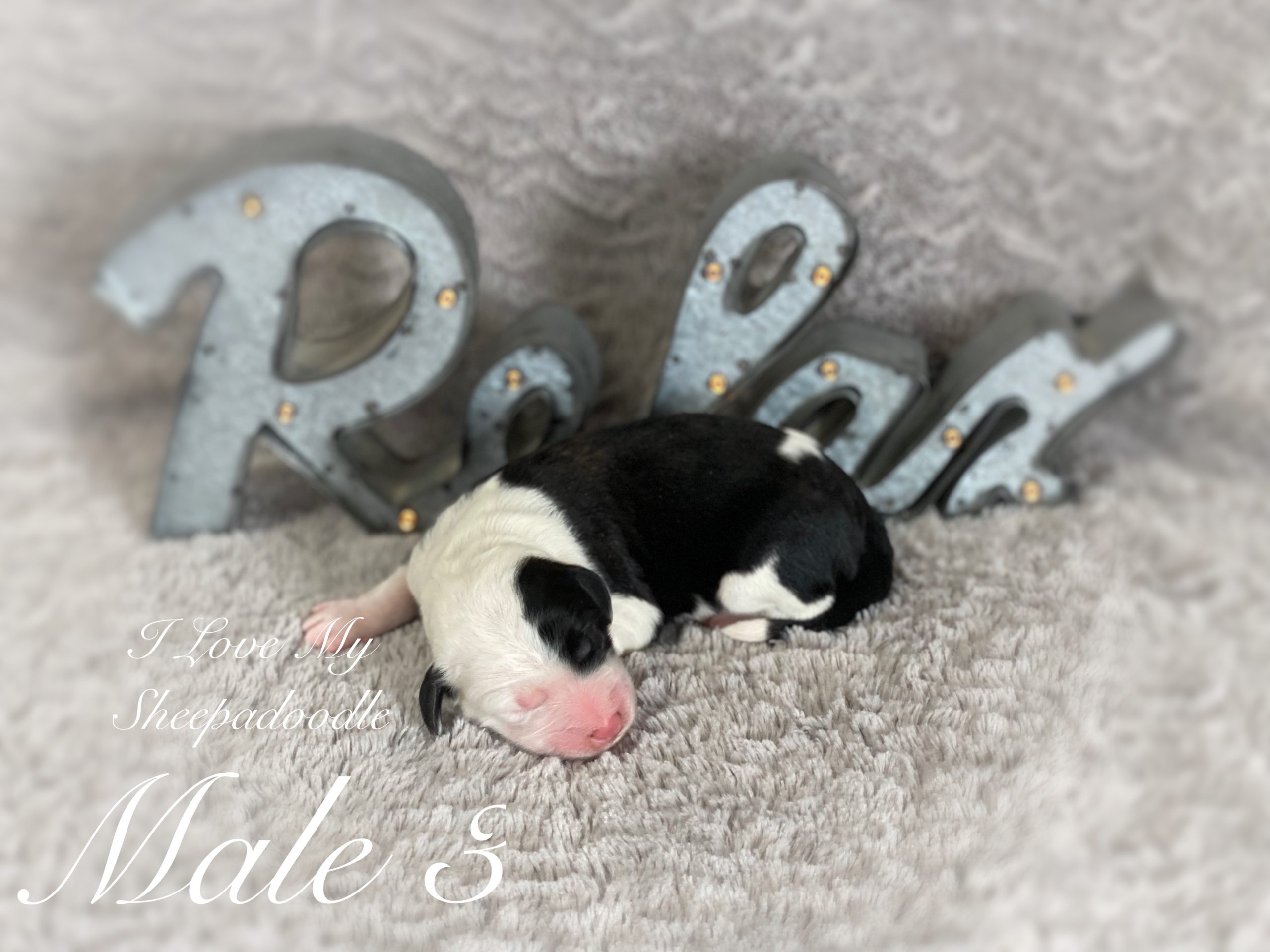 WATCH FOR 4 WEEK PHOTOS
All these pups are social, curious and love people

PAST PUP FROM LEXI & HENRY
MEET THE PARENTS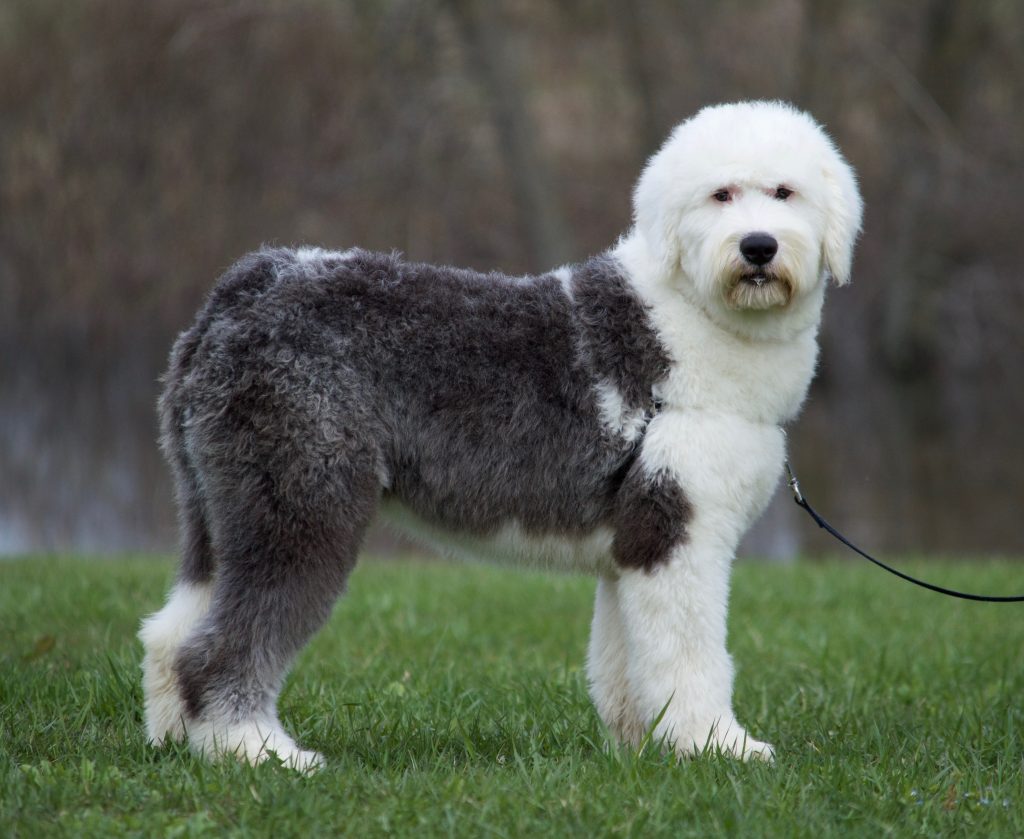 SIR HENRY THE STAR – AKC OES
Henry is our purebred AKC Old English Sheepdog.  He is a sweet affectionate boy. He is calm and friendly with low energy. Henry has a nice boxy build to him.  Henry comes from the USA with show breeders throughout his lines.  Henry has matured to around 65 lbs.   We look forward to F1 Standard Sheepadoodle puppies from Henry starting Summer 2020!
Fair Hips & Normal Elbows – OFA
Clear on Paw Print DNA Sheepdog panel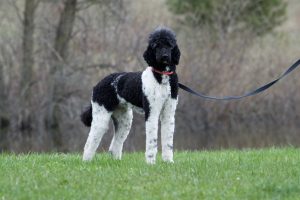 LEXI
AKC STANDARD POODLE
Lexi is our biggest standard poodle. She is about 60 lbs and a tall girl!  She can produce black and white, brown and white and sable Sheepadoodles if bred for F1b Sheepadoodles.  Lexi loves people!  She has a submissive nature.  She will make friendly,  playful Sheepadoodles in either the Moyen or Standard sizes ranging from 40 – 75 lbs.  Lexi comes from Champion lines.  Her father is a Grand Champion from the USA.  We are thankful to have Lexi in our program!
AKC Registered, OFA Prelim Hips Mild, Elbows Good,
Clear on Paw Print Poodle Panel & Embark DNA Panel