We are
Pete & Delicia Kraayenbrink
We have 5 kids and lots of dogs!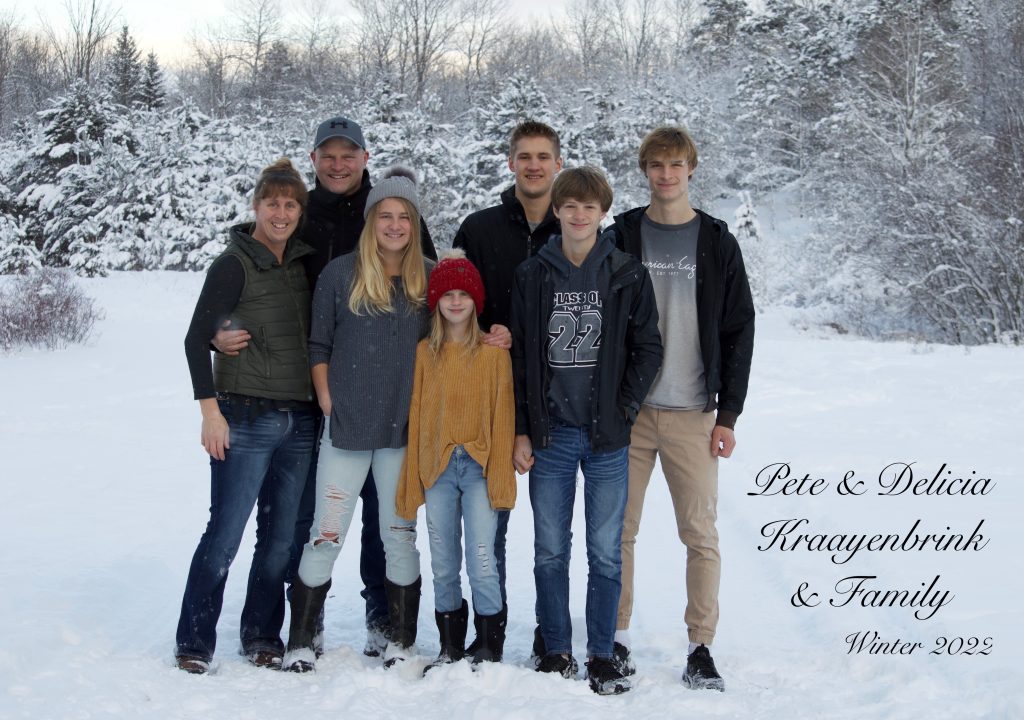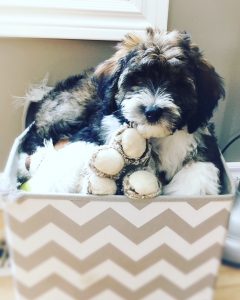 We raise our pups with our kids, family and friends as though they are part of our family.  They are well rounded, socialized pups by the time they are ready for your home at 8 weeks of age. Our puppies have lots of room to romp and play on our beautiful 54 acre bush property! We are located on the outside of a little town called Wingham, Ontario located about 1 1/2 hour from London, or 2 hours from Toronto.
We specialized in breeding the designer Sheepadoodle in a variety of sizes.  We chose this breed because of their hypoallergenic, low to non shedding coat and their wonderful personalities. Our puppies are bred to be friendly, cute and smart and kind-hearted.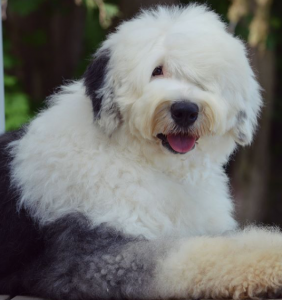 The Old English Sheepdog is everyone's friend. They are loyal and devoted to their owners. They are very smart and have a beautiful coat pattern.  Mixed with the poodle the Sheepadoodle has a beautiful soft coat, can be bred down to smaller sizes, are hypoallergic, playful ~ sometimes comical and goofy, and just a nice family companion.
The poodle has been known for being smart, active, bright, social and hypoallergenic.  They come in all sizes which is great for making different sized Sheepadoodles.
We have added the smaller size into the Sheepadoodle! We used to do the Mini and Tiny Goldendoodle and thought it would be great to introduce this into the Sheepadoodle world.  We are so pleased with our results.  We have produced Mini Sheepadoodles since 2016 and our first Tiny Sheepadoodle litters arrived in 2017.
We use a Mini Poodle that we have carefully selected for a quieter, pleasant personality and preferred coat pattern. Our female dogs are serviced by proven, worldwide recommended breeding dogs. We are pleased that we can provide a beautiful doodle in a smaller size to you.
We care about the health of our puppies.  We have our vet come right to our home to check over and approve each pup before it is offered for sale.  The puppies will have their first set of vaccination, be de-wormed and have their own individual health cards.  We offer a 1 yr all inclusive genetic health guarantee on any life threatening genetic illnesses on our pups. This includes hips, heart and eyes.
Our home – Fall 2017 we moved from our acreage in Cranbrook, Ontario to a 54 acre bush paradise outside of Wingham, Ontario.  We are so thankful to have this peaceful country property to call home for our family and dogs. There is so much room to run and play and enjoy the beautiful nature! Our pups and kids have lots of love to give and enjoy the companionship of each other.
Our Puppy Nursery – The puppies are raised in an indoor/outdoor heated or Air Conditioned cottage like setting.  We have soft music on in the nursery for a quiet, pleasant environment.  We also have video surveillance to be able to watch the pups from wherever I am at any given time.   We enjoy spending time with the pups whether in the nursery, in our home or outside playing around in the grass or on the trails.   The adult dogs have a Doggy cottage similar to the Nursery but larger.  Their have a large fenced in play area and also have indoor/outdoor access.
WE TAKE APPLICATIONS FOR CURRENT LITTERS OR LITTERS THAT ARE COMING SOON.  
If you are interested in a puppy from us, take a look at our available litters on our home page or upcoming litters.  You can send an application for a litter you like.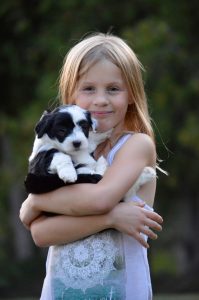 Your puppy will be ready to go home once it reaches 8 weeks old and has completed its vet inspection.
Don't forget to check out our FAQ page!
You can follow us on Instagram or watch our website for openings available.
We enjoy raising well bred, healthy puppies with our family and are happy to connect you with your future fluffy family member!
You can now see us virtually on YouTube!  
Check out our videos that introduce us, our dogs, our program and some of our products.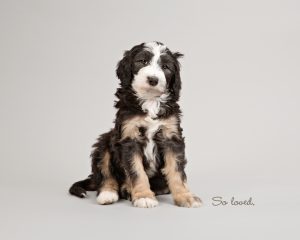 God Bless Your Family as He has Ours!