Mini Sheepadoodles

Offering the Mini Olde English Goldendoodle ~ A Sheepadoodle wth Goldendoodle!  Blossom is a 55 lbs Olde English Goldendoodle grown up. We pair her up with a Medium or Mini Stud to make Mini Olde English Goldendoodles.  She is a favourite dog of ours and makes the most beautiful puppies!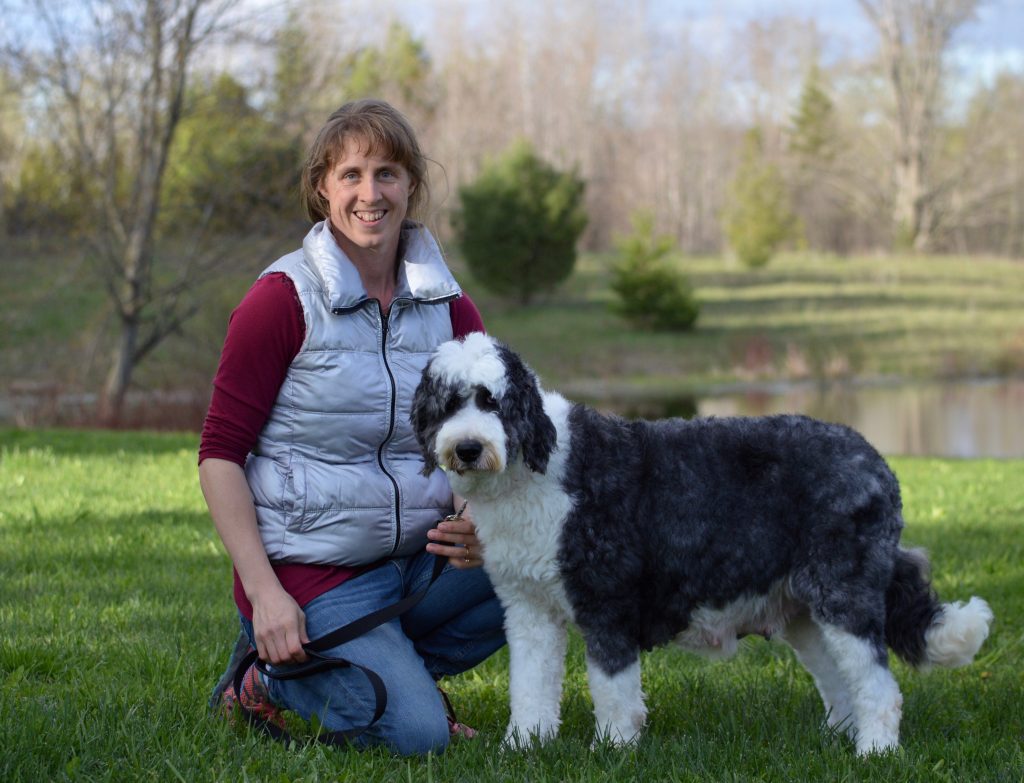 For those that love both the Sheepadoodle and Goldendoodle and can't decide, well here's your answer!  This is a lovely combination of both doodles in one dog.  They are known for their gentle demeanour, yet have a fun loving, silly side to them.  They are fast learners and keen to please.  They are friendly, social and love their families.
Past Puppies From Blossom
6 WEEK PHOTOS EARLY 2020
6 WEEK PHOTOS – SUMMER 2019
6 WEEK PHOTOS – FALL 2018
Below is a Instagram Link to a Olde English Goldendoodle! Joey's OES lines are from us and his Goldendoodle lines from Doodle Creek.