Mini Sheepadoodles
~ With a Touch of the Goldendoodle ~ 
The Mini Olde English Goldendoodle!
NEXT LITTER DUE MAY 15, 2019 ~  Confirmed!
Some of our past pups on Instagram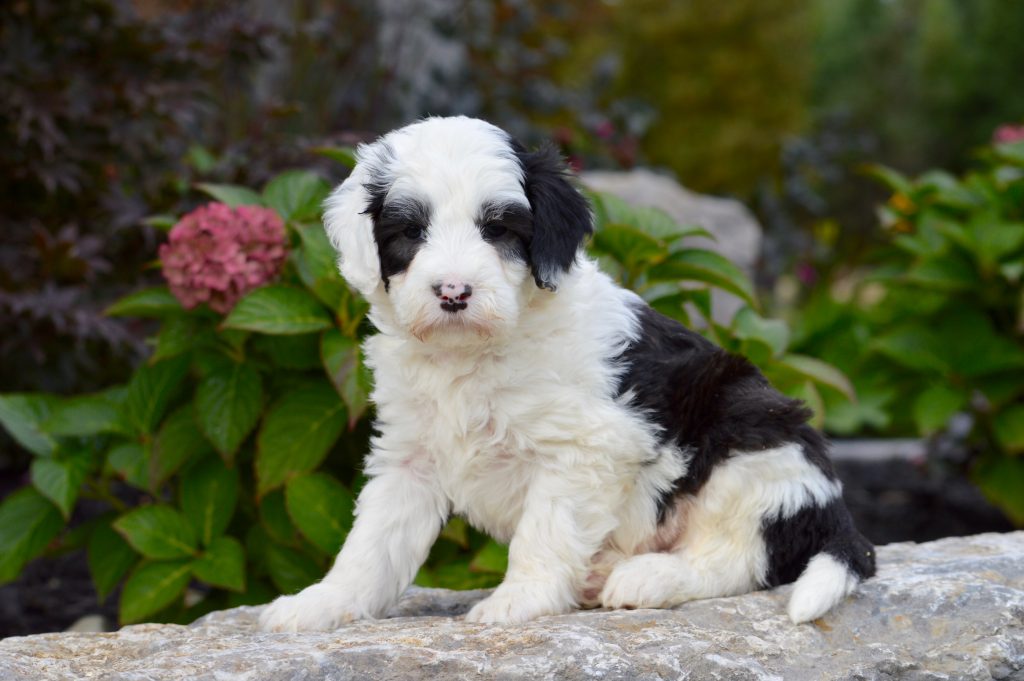 Born September 4, 2018 ~ THIS LITTER IS SOLD OUT  
Blossom and Tobi have had their first litter of Mini Olde English Goldendoodles!  These pups are a Mini Sheepadoodle with a touch of the Goldendoodle. For those that love both the Sheepadoodle and Goldendoodle and can't decide which – well here's your answer! This is a lovely combination of both doodles in one dog – and in the Mini size!!
What a beautiful litter of puppies. Eleven in total so lots to choose from!  We are falling more and more in love with these puppies every day!  Whoever gets one of these pups as their own is going to be very blessed!! The pups are so sweet, calm and gentle. Their coats are soft and wavy.  The size is amazing too! 
 These pups should mature to around 30 – 35 lbs. We have a variety of markings in this litter!  We have black and white tuxedo coats. This will turn to grey and white as they mature into their adult coat but also have a good chance of staying black and white. We also have a couple apricot and white puppies! Finally we have some Merle Mini Sheepadoodles!!
 There are two in this litter.  What a rare find!  The Merles will keep their black spots.  Some may even have blue eyes!  What a lovely selection of puppies!
Mother: Blossom is our newly acquired Goldendoodle Sheepdog from Wagging Heart Kennels. She is sweet, quiet and gentle.  Her coat is soft, fleecy and full. She has a lovely tuxedo pattern.  Her hips and elbow health testing has passed as good and normal.  She weighs in at around 55 lbs.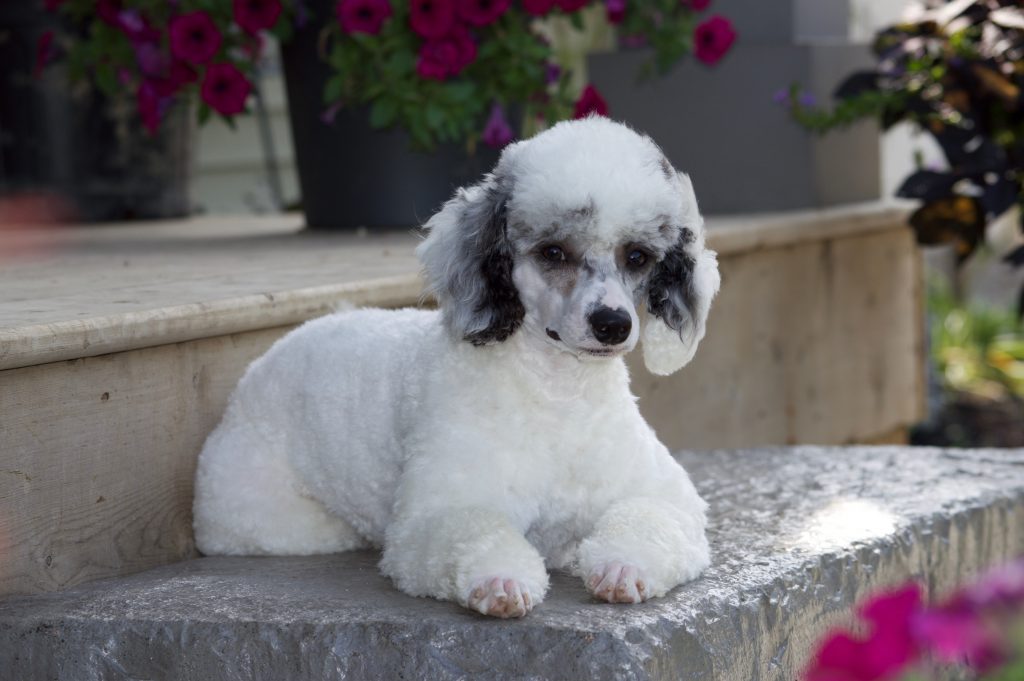 Father: Tobi is our purebred Mini Parti Blue Merle Poodle. He is registered with the Canadian Kennel Club.  He is amazing in every way!! He is playful, fun, sweet, cuddly and carries a rare merle parti coat. He throws beautiful pups inside and out.  His friendly disposition is what we want to see in every dog! He is 12.5 inches high and 16 lbs.  He has passed his hip and elbow health testing as well with good and normal with the OFA.
 These pups are priced at $3,500 (taxes included).  Deposit is $500 and goes towards puppy purchase.  The deposit will hold a pup to your name in this litter.  People will pick pups in order deposits are made.  Puppies can be chosen around 7 weeks of age and go home after 8 weeks of age.
We have openings for deposits on this litter.  Contact us to make your reservation.
Priced at $3,500 (taxes included)  –  Merle pups are an additional $500
THREE WEEK OLD PHOTOS
SIX WEEK OLD PHOTOS
Below is a Instagram Link to a Olde English Goldendoodle! Joey's OES lines are from us and his Goldendoodle lines from Doodle Creek.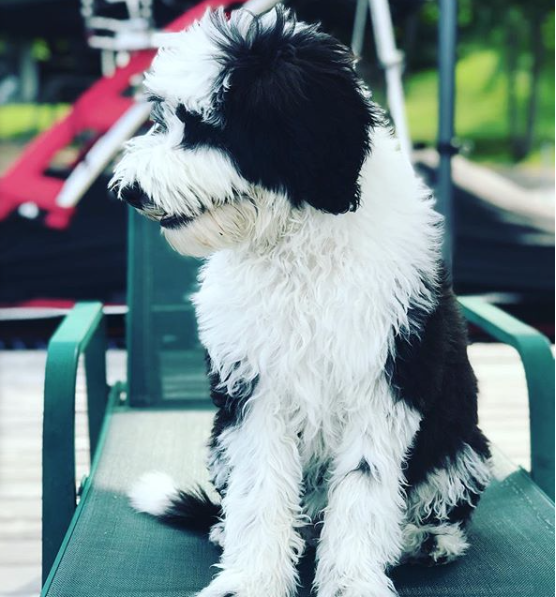 At this point we are no longer offering the F1 Mini Sheepadoodle since the conception rate is so poor.