Born June 25, 2018 – ALL SOLD
Next Litter Expect Spring 2019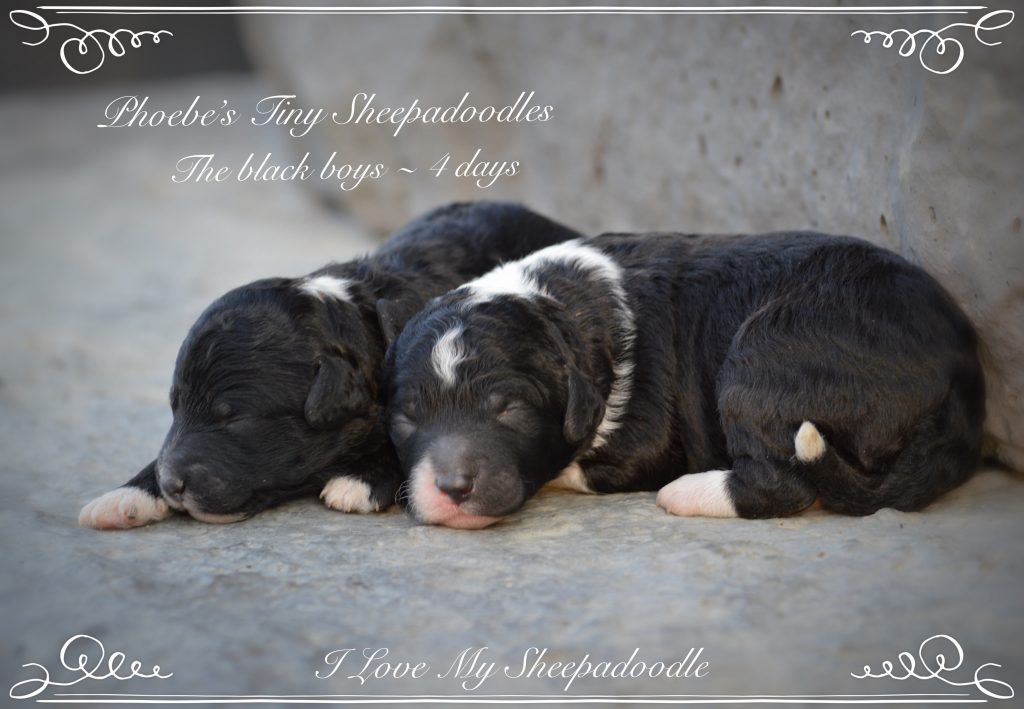 These adorable pups have been designed by using our Mini Sheepadoodle Phoebe and mating her with a purebred AKC miniature Poodle stud, Oakley, from Doodle Creek.  Oakley weighs in around 17 lbs and Phoebe weighs in around 28 lbs. The pups should be an average size of their parents, ranging in weights from about 20-30 lbs. Because we have planned this breeding over several years, we have designed that these pups will look like a Sheepadoodle – in the tiny size!  The coats of these pups are lovely too! They will have fleecy hypoallergenic coats that are silky soft! What a superb litter of pups!  See more photos on our Facebook page!
Priced at $4,000 – HST included
Feel welcome to join our waiting list for Summer 2018 puppies.   Contact us if you are interested in one of our Tiny Sheepadoodle puppies!  Deposits are $500 to hold a pup to your name on our waiting list.
Female 2 and Male 4 are available
4 Week Photos
Pups Pictured Below at 6 Weeks
d

Phoebe's Past Tiny Sheepadoodle pups on Instagram
Click links below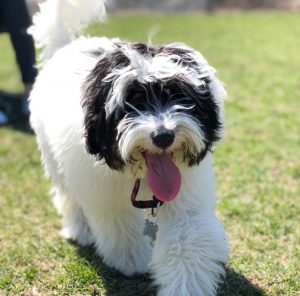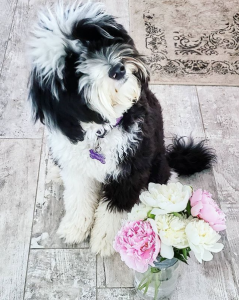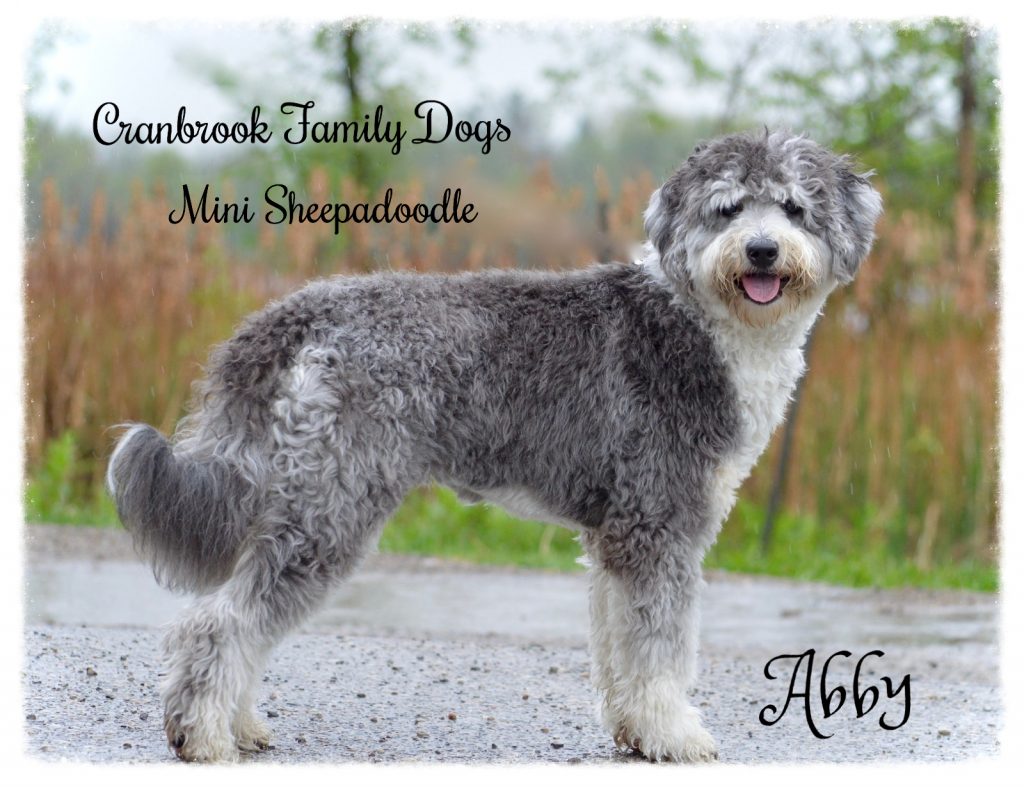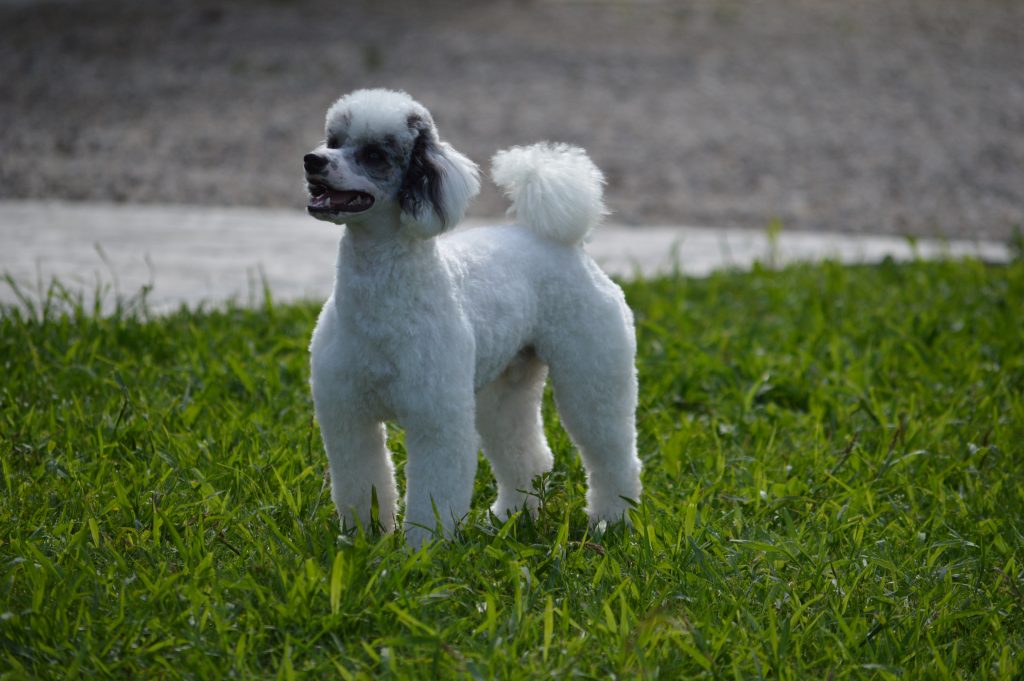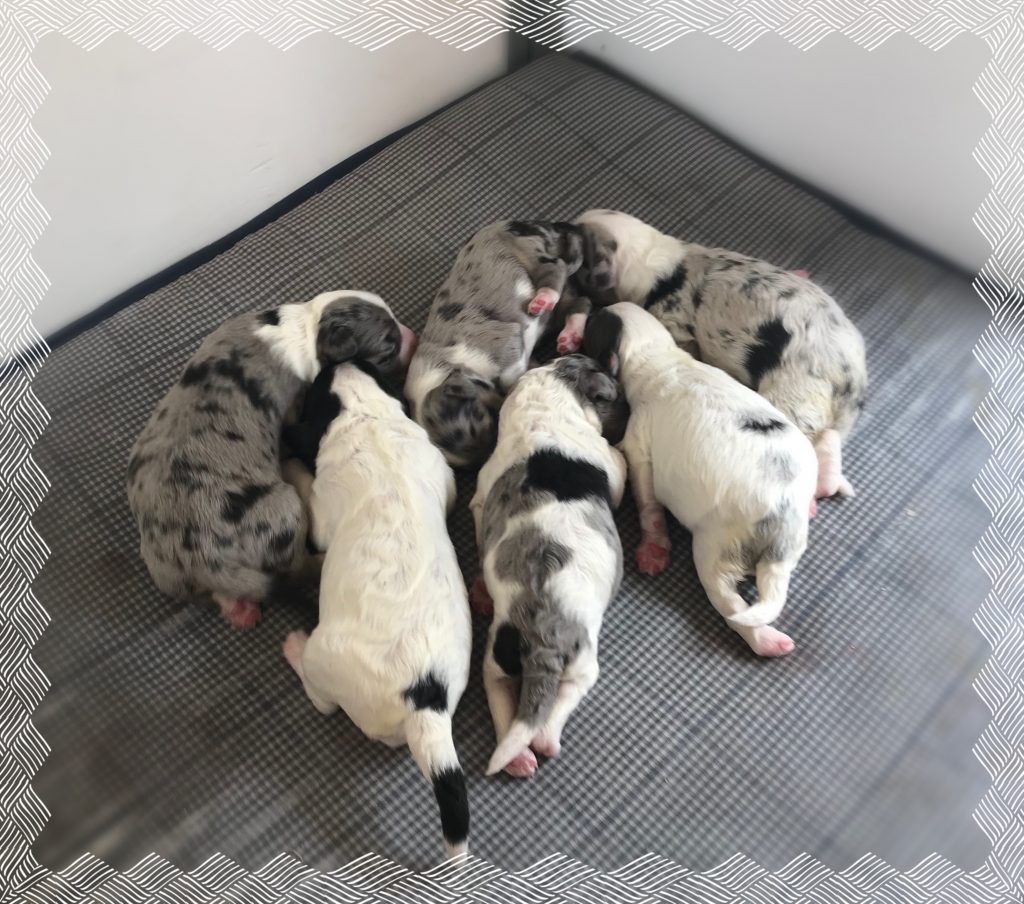 Abby and Tobi welcomed 6 beautiful puppies into our world on July 11, 2018!  This is our first litter of Merle Sheepadoodles and in the Tiny F1b size!!  We have worked long and hard to reach this goal! These puppies should be around 20 – 25 lbs matured.    We expect blue merle parti markings, tri markings and black and white markings.  Abby is 26 lbs matured and Tobi is 15 lbs matured.  Puppies should be around 20 lbs matured, some a little bigger and some a little smaller.   Both Abby and Tobi are wonderful dogs and dearly loved by their people.   Our waiting list is growing but there is still room for a pup from one of our summer litters.   Fill out our puppy application if you are interested in one of these pups or a future litter in 2019.
These pups are priced at $4,000 (taxes included) – Merle pups an additional $500
THIS LITTER IS SOLD OUT
4 Weeks Old
Six Week Photos