FALL & WINTTER LITTERS 2020 – RESERVED


Our next available openings are for early 2021. Follow us on Instagram for updates on future openings.  Our current waitlist is closed but contact us if you are interested being notified of future available puppies.
Scroll Down Page to learn about our Tiny Sheepadoodles

F1b Tiny Sheepadoodles
Our Tiny F1b Sheepadoodle pups have been designed by using our F1 Mini Sheepadoodle moms and mating them with a purebred AKC miniature Poodle stud.  Our F1 Mini Sheepadoodle moms weigh in between 25 – 35 lbs and are about 15 – 17 inches high at the shoulder.  The Mini Poodle studs are around 12-17 lbs and around 12 -13 inches high at the shoulder. The pups should be an average size of their parents, ranging in weights from about 15 – 30 lbs. This breeding has taken several years to develop as we first made our own F1 Mini Sheepadoodles with our Purebred OES mom  and Purebred Mini Poodle.  Since that time we have added a few more moms to our program.  
 The coats of these pups are lovely too.  You will see a variety of curly coats and fleecy coats in the F1b Sheepadoodle litters.  You can also have a rainbow of colours and markings in these litters.  We offer Merle, Black and white, Brown and White, Phantom, Tuxedo, Parti and solids with abstract markings.  These puppies will have an hyper-allergenic coat.  Most all Sheepadoodles are great for this feature.  
The most common things we hear about our Sheepadoodles is how soft their coats are.  They are also one of the most friendly and happy breeds out there.  So if you are looking for a pup with these qualities then the Sheepadoodle is for you. 
Our New Tiny Designer Sheepadoodles!!!
We have created a new Tiny Sheepadoodle! These puppies are part of our program to make an even smaller, hypoallergenic, affectionate Sheepadoodle puppy.   We have bred these puppies to be loving, loyal companions.  These puppies will have wavy, non-shedding coats.  These pups should mature to around the 15 – 30 pound range and be around 12 – 15 inches high at the shoulder.
These puppies are a blend of Old English Sheepdog, Havanese and Miniature Poodle.  We wanted to make a lovely family Sheepadoodle in the smaller size so have created this blend for those searching for a Sheepadoodle in the Tiny size!  And here you go – the time has come and they are here!
 Contact us or fill out our online Puppy Application if you are interested in one of our future pups.
Scroll Down for Photos of our Past Tiny Sheepadoodles
Tiny Designer Sheepadoodles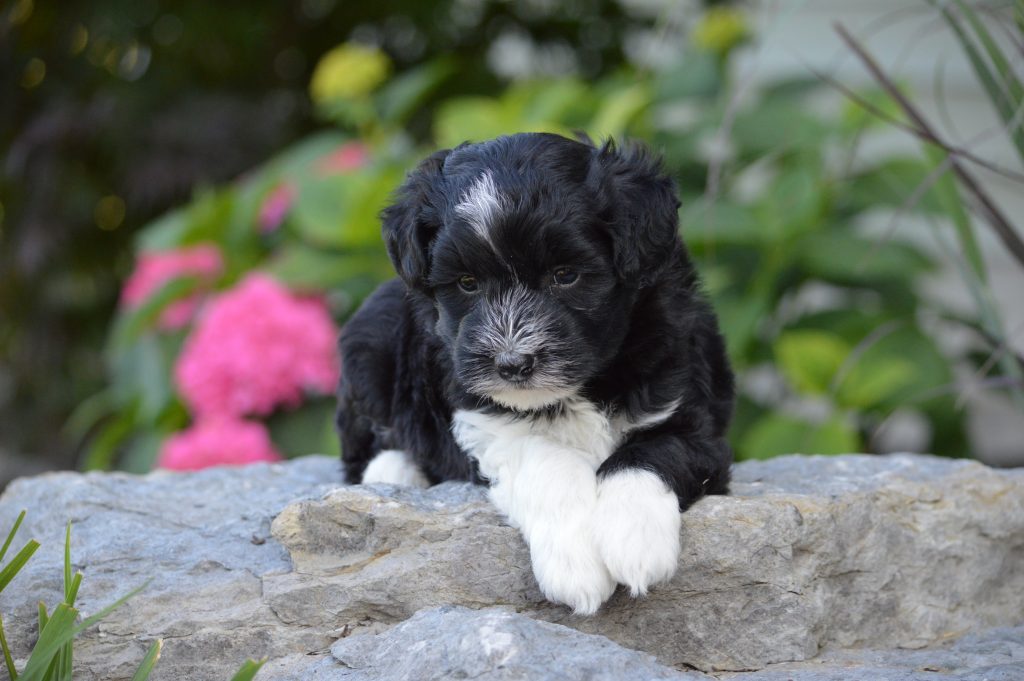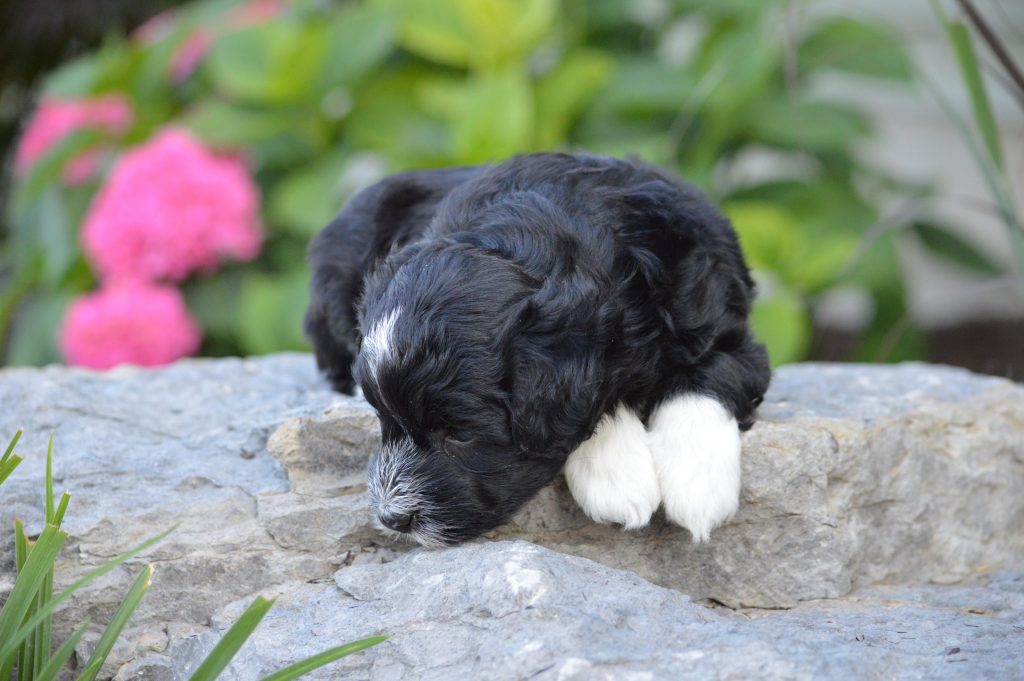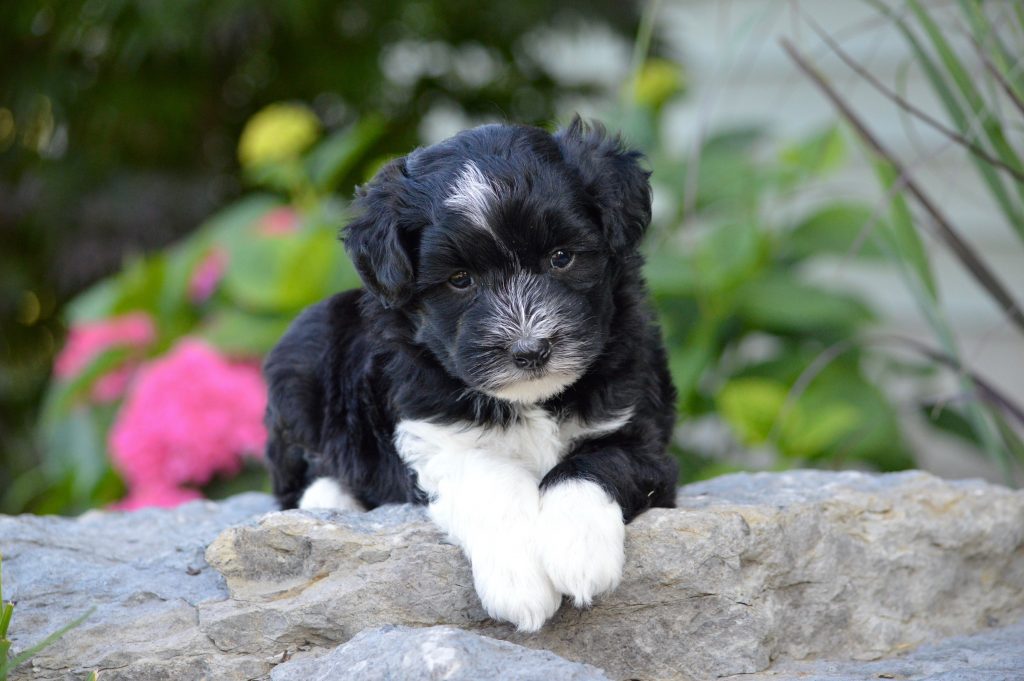 Our Past Tiny F1B Sheepadoodle Puppies
75% Poodle and 25% Old English Sheepdog
Past Tiny Sheepadoodle
Pups o

n Instagram
Click links below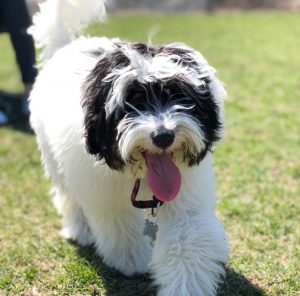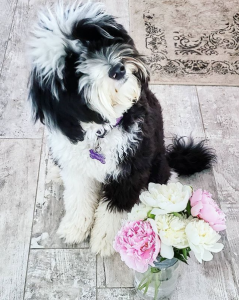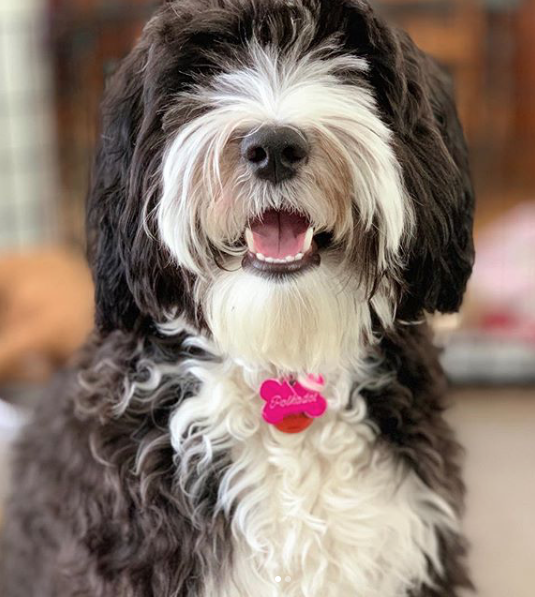 Polkadot
d