We are changing our name from
Cranbrook Family Dogs to I Love My Sheepadoodle!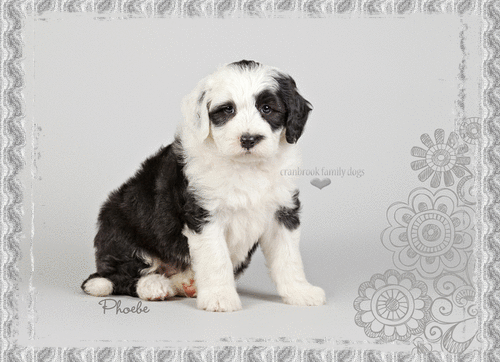 Producing friendly, respectful Sheepadoodles with amiable temperaments from health proven parents.
Each pup is distinct with their own flare of design, beauty and character.
These Sheepadoodles will fill your hearts and homes with love, laughter and doodleness!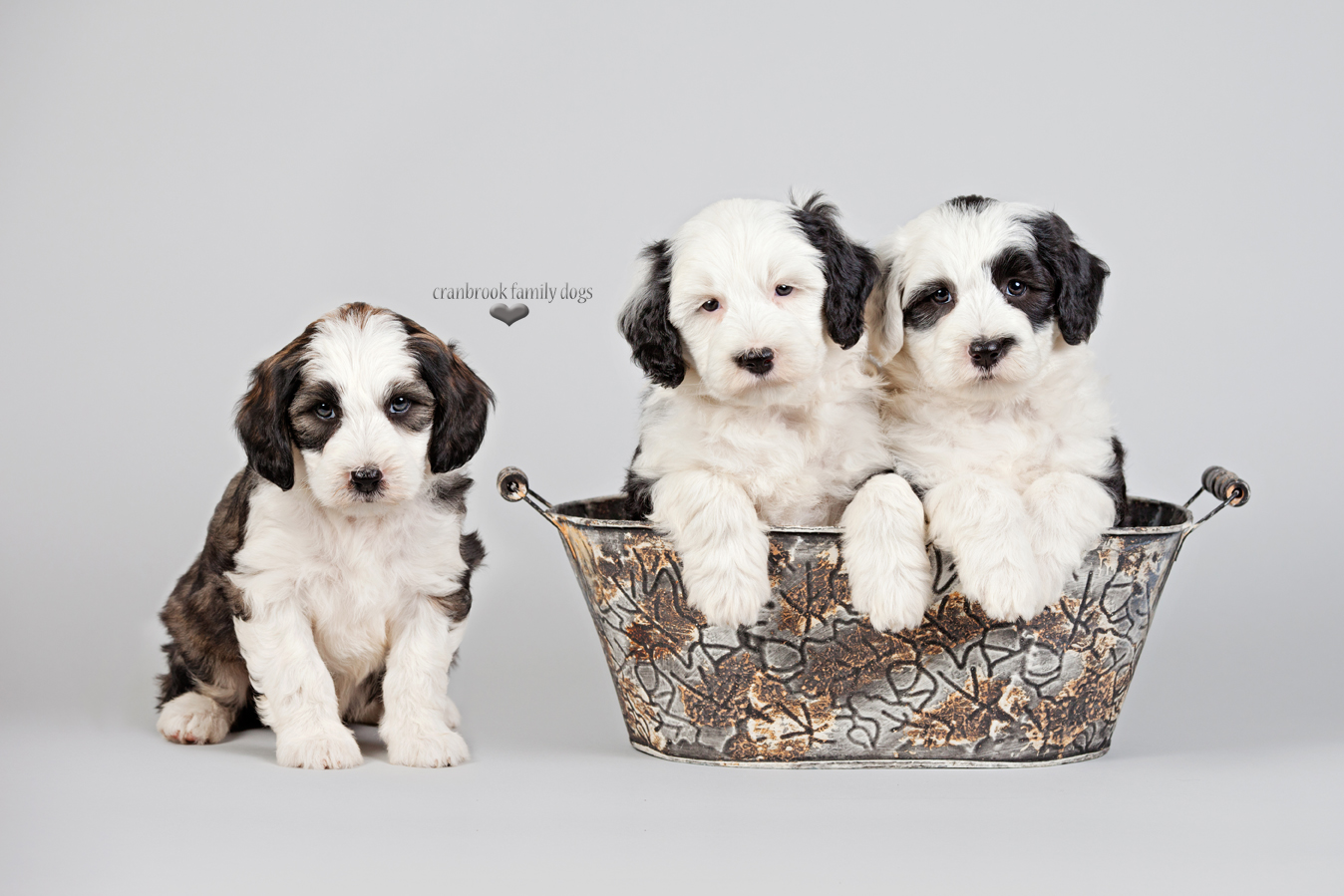 Your new puppy will be ready for their new homes by 8 weeks of age.  They will have their first booster shot, have several rounds of dewormer and also have a thorough vet inspection by our home vet.  After 9 weeks of age, if you can't pick up your puppy yet, there is a $150/week or $25/day boarding fee. We love our pups and are pleased to provide such a lovely dog for you!aa
a
Also available for our puppies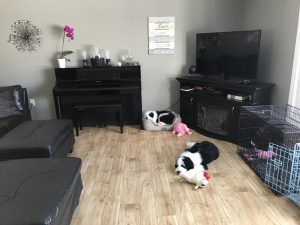 Puppies in training will be introduced to crate training, loose leash walking, basic commands, start on potty training, and taught good manners.  Official training begins around 9 or 10 weeks of age.  Limited space available.  Includes puppy boarding and living in a daily family setting.  We cover the deworming, booster shots and food while they are living with us. Training is either in our home, or we can refer you to another trainer if we are full.   $750/week taxes included.

Located in Southwestern Ontario 
We are here to serve you and help you find your next puppy!
~ Pete & Delicia Kraayenbrink & Family ~
Delicia Kraayenbrink, CTB.ccs.